What Do Average Apartment Utilities Cost?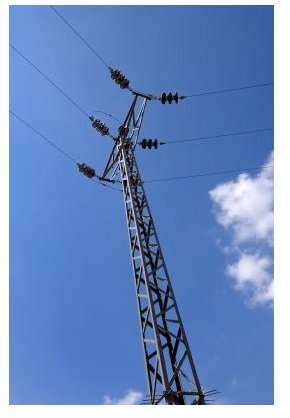 Apartment Utilities
When determining how much you can afford to pay in rent for your next apartment, don't forget to figure out what your average apartment utilities costs will be. It is important to research and ask questions when picking out a new apartment, especially if you are moving to a different city or upgrading from a one bedroom apartment to a larger apartment with more square footage and multiple bedrooms. Gas and electricity are two basic utilities that can add up fast if they are not included in the price of your rent.
If you are moving to an area with very hot summers or extremely cold winters you need to keep in mind that your gas and electric bills may sky rocket during those seasons. The water bill is included in many apartment complexes, but there are still some places that may charge lower rent but leave the apartment occupant responsible for this payment. In addition to these necessities, don't forget to include optional utilities in your budget. Utilities such as a telephone, Internet and cable are always the renter's responsibility. If having these amenities are important to you, make sure that you choose packages in your price range.
Image Credit (Free Digital Photos)
How Much Do Utilities Typically Cost?
There is no one magic number to determine how much your utilities will cost. Average apartment utilities costs can vary greatly based on usage, the size of your apartment and the metropolitan area that you live in. In general, paying for utilities in small town Nebraska will cost you less than paying for utilities in New York City. Since utilities can vary from place to place, most leasing agents at apartment complexes can offer you some ball park numbers based on the average bill that other renters in the complex pay.
According to the WhiteFence Index, the national average for an electric bill is around $107 a month and the national average for a gas bill is $23 a month. However, depending on your personal usage, your own electric bill might be as low as $26 or as high as $170 dollars. It is best to do research by talking to leasing agents and local residents in your area of choice.
There are also ways to make your own utility bills even lower than the average for your apartment complex. Buying energy saving light bulbs or opening windows instead of blasting the air conditioner can help to lower your bill. When making your budget, it is always best to aim for a higher figure. If you overestimate, you will find yourself with a nice little bundle of savings after a few months.
Questions to Ask
When you do a walk-through of your potential new residence with your leasing agent, don't be afraid to speak up and ask plenty of questions related to utilities. Smart questions to ask include:
What utilities are included in the price of the rent?
Does each apartment have an individual water heater? Or do multiple units share a water heater?
What is the average monthly bill for utilities that are not covered?
Are there cable jacks in the apartment?
How many phone jacks are in the apartment?
What cable companies provide service to the area?
Does the apartment include a washer and dryer?
Finding Out You Can't Afford Your Utilities
If you have been happily living in your new apartment and suddenly lose your job or you start getting utility bills that are more than you budgeted for do not panic. The worst thing that you can do is to stop paying your utility bills all together. Reach out to your electric company and see if they can restructure your payment plan or spread your higher payments out over a longer amount of time. If the company will not work with you, try applying for public assistance through the Low Income Home Energy Assistance Program. Through this program the U.S. Department of Health and Services may qualify you to receive some bill paying assistance toward your utilities until you get back on your feet.
References
WhiteFence Index: Comparing Utility Prices- https://whitefenceindex.com/
Apartments.com: Questions to Ask Before You Sign a Lease- https://living.apartments.com/landlords-leases/signing-an-apartment-lease-questions/