What is Mortgage Foreclosure Assistance Fraud?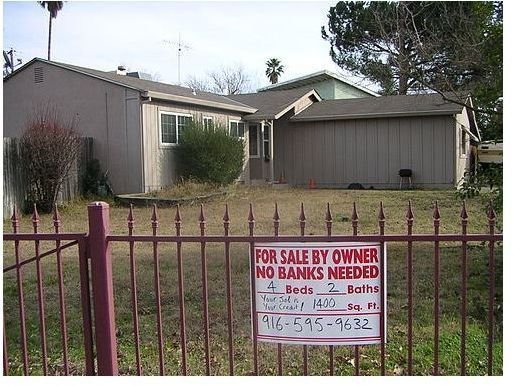 Foreclosure: Avoiding Fraudulent Assistance Offers
Unfortunately, mortgage foreclosure assistance fraud has reached frightening levels. As more people are falling prey to the declining housing market, underwater mortgages and finding themselves unable to meet their obligations, there is an increased chance of being victimized. Homeowners should be on the lookout for very specific tactics that are used by these con artists, which could result in the loss of their homes, loss of thousands of dollars and long-term financial repercussions. Here are some of the most common catch phrases that mortgage foreclosure assistance fraud companies will employ to gain the attention of a homeowner:
Money back guarantee - It is important to understand that the only company that can assist you with a loan modification and save your home from foreclosure is your mortgage company. There are typically several steps that a lender must take to actually complete the foreclosure process, allowing you time once you are in foreclosure to negotiate with the lender. No third party can make any guarantee to a homeowner; the negotiation process must be between the homeowner and the lender.
Government approved - There are government approved programs that can help homeowners who are facing foreclosure. These programs are available through government websites and do not require the intervention of a third party. Homeowners who are interested in learning about government approved programs can simply visit the approved site that is offered through the Departments of the Treasury and Housing and Urban Development. These programs are direct to the consumer and do not require the assistance of any third parties outside of the lender;
Sell to them and rent back with option to buy - This is perhaps one of the most frightening scams because it sounds so simple and seems to solve a number of problems. The unscrupulous party tells you that they will purchase your home from you and allow you to remain in the home as a renter. Ultimately what happens is that the homeowner signs the deed over, they pay rent to the new "owner" and one of two scenarios plays out (a) the rent increases gradually until you can no longer afford it and you are evicted or (b) the new "owner" does not pay the mortgage and the property is foreclosed in spite of the payment that they are making to the reported owner. The mortgage company stops seeing any money; the only one seeing money is the person who is being paid the rent. Homeowners lose their homes in spite of being on a "reduced payment" plan.
Finding Legitimate Foreclosure Alternatives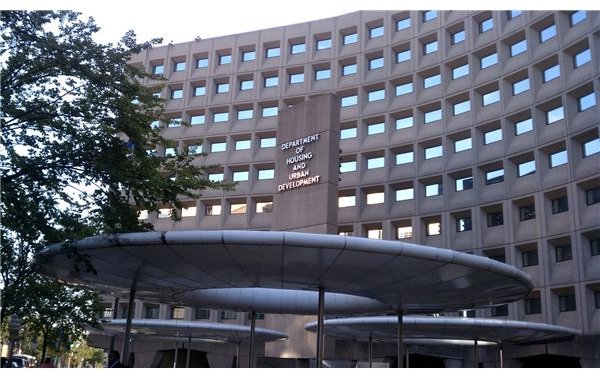 It is important that homeowners understand their options when facing foreclosure. Just because the process has begun does not mean there are not alternatives to foreclosure available to them. Several legitimate programs are available to help homeowners renegotiate their loans, request deferrals on their payments and seek other remedies. None of these involves the payment of an upfront fee. Homeowners are encouraged to seek assistance from legitimate sources of foreclosure alternatives. Those who understand the mortgage foreclosure assistance fraud warning signs can help protect themselves. Contacting your local HUD office and reading the helpful information from the Federal Trade Commission's website can help protect you from mortgage foreclosure assistance fraud.
Homeowner options
It is important for a homeowner to investigate all of their options when they are facing foreclosure. Some of the steps that may be available include:
A) Negotiations with lender - Because of the difficult economy, more lenders may be willing to work out a deal where the homeowner can refinance their mortgage with their current lender. While the process is not likely to be simple, these negotiations are often possible to achieve. Contact the loss mitigation division with your lender and see if they can offer assistance.
B) Sell your home - While it may be challenging, if your home is not "underwater" it may be a good time to consider selling. This can help prevent a long-term blemish on your credit record as well. Homeowners who are successful in making a sale may fare better than others.
C) File bankruptcy - What many people do not realize is that if they feel that their financial circumstances are improving, they may be able to renegotiate their loan using a Chapter 13 (wage-earners) bankruptcy. If approved, a bankruptcy plan combines all past due amounts and allows the homeowner to pay the arrears over a period of three to five years. While this may not be the right option for every homeowner, it is possible to do. In this instance, contacting a reputable, qualified bankruptcy attorney is a must.
The idea of facing foreclosure is frightening and causes a great deal of stress. However, making sure that all legitimate alternatives are exhausted is crucial as falling for any of the popular scams can cause additional financial problems.
References