Timeshares: How to Sell My Time Share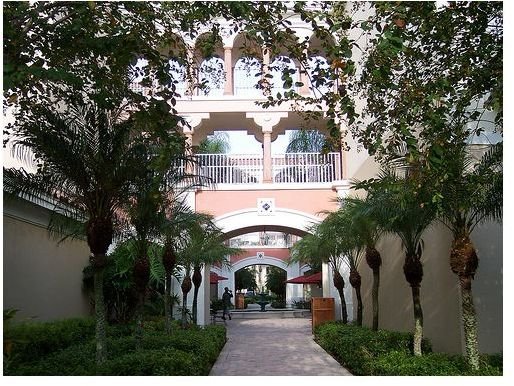 Sell Your Time Share
Before you find the answer to how to sell my time share, you must understand the realities of the timeshare resell market. The timeshare secondary market is a buyers' market. This means there are a lot more people trying to sell timeshare units than buyers actively looking for a pre-owned timeshare.
The other important point is selling a time share is that it is worth much less than what you paid for it. The developer that sold the time share had 30 to 40 percent of the price wrapped up in marketing, sales commissions and those free give aways that convinced you to sit through the sales presentation. Unlike other forms of real estate, the owner of a timeshare will not see the value of the unit increase. The ugly truth is that someone selling a timeshare can expect to receive 30 to 50 percent of the purchase price.
Do Your Homework
To prepare to sell your timeshare unit you first need to get out the contract and make notes of all of the relevant facts. Important items are the terms of ownership, the week of the year, features of the timeshare resort and the unit owner benefits, such as trading weeks or trading for weeks in other resorts. Select the high points for use in your ads; you will need the details to be able to answer any questions from prospective buyers.
Contact the management of the timeshare resort. Find out what the resort requires to register the transfer of ownership and change the maintenance fees to a new owner. Also, check if the resort has a place to advertise units for sale. A For Sale listing on the bulletin board of the the resort may be the best place to sell your timeshare to an existing owner looking to pick up another week at the resort.
Advertising and Pricing
There are approximately 15 websites that are focused on listing of timeshares for rent or sale. A timeshare user group forum post provides a listing with links to the different sites. Go through several of the websites to determine the breadth of their timeshare for sale listings and the cost to post a For Sale ad. Look for units from your resort and note the asking prices.
The price you ask for your timeshare can be no higher than the lowest listed price for similar units in your resort or nearby timeshare resorts. A buyer looking or a unit in the used timeshare ads will only settle for the best price. You will get buyers to call if your price is the lowest or tied for the lowest. There is no fact or sales tactic that makes your timeshare worth more than others are willing to sell their units for.
Place ads in several of the timeshare websites plus Craigslist for the nearest metropolitan area to the resort. Your costs should be in the range of $20 to $30 for an ad. E-Bay charges $70 for a timeshare listing, and this should be the limit of what you will pay to list your unit on any website. Avoid any offers that want hundreds of dollars to bring you promised ready-to-buy buyers. Once they have your money, the company has no reason to follow up on their promises.
Watch for Scams
Timeshare sellers are prime marks for scamsters. First, do not pay anyone a significant amount of money up front for the promise to quickly sell your timeshare for a good price. It will not happen. Then, when you have advertised your unit for sale, more offers will come in to "help you sell" or bring guaranteed buyers, or swap your timeshare for a $6,000 vacation "package" – You will pay the $6,000!
All offers that require you to pay in money before selling your unit can be considered less than scrupulous. Sales assistance should earn a commission once the sale is completed. This needs to be repeated again: Do not pay up front money to sell your timeshare. Do not pay money to get out of your timeshare into some other form of vacation package.
If your ads do not generate sales you must re-evaluate your selling price or try placing the ad on some different websites.
Completing the Sale
After your well placed advertising campaign, aggressive price and your knowledgeable answers to the buyer's questions have resulted in a commitment to buy your timeshare, you need to complete the legal steps to record the sale. You can do the paperwork and title transfer yourself or go with a professional transfer service. You can get a document package for the do-it-yourself path from TimeSharing Today for $30 to process the sale yourself.
If you or your buyer are more comfortable using a professional service, a time share transfer will cost about $300 to $500. Here are a couple of companies that provide timeshare transfer services:
This is not an endorsement of these companies; call them up and ask for references and their fee structure before you commit to using the services.
References
The Timeshare Users Group https://tug2.net/timeshare_advice/cold_hard_facts_about_selling_your_timeshare.shtml
EBay Timeshare Seller Guide https://pages.ebay.com/realestate/timesharesellerguide.html
Photo Credit: LancerE on Flicker Creative Commons Attribution