Does Someone Living in Your House Paying Some Bills Make Them a Renter? Determining If a Person Is a Renter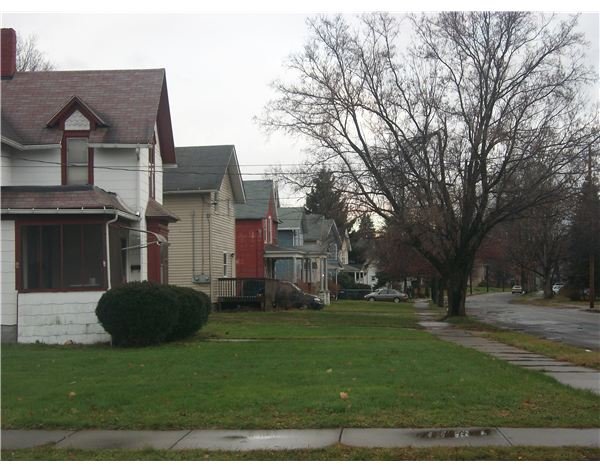 Many people during rough economic times consider taking in an extra person to help pay bills. While on the surface this may seem a simple idea, it may become more complex over time. Does someone living in your house paying some bills make them a renter? If so, you may be required to follow certain laws relating to landlord/tenant relations.
Length of Time
How much time has the person been in your house? At what length of time does someone living in your house paying some bills make them a renter? This depends on the local courts and the state laws. There may be guidelines that stipulate that after a certain time period the person is considered a renter. If the person is paying the same amount toward the overall cost of staying with you, they may be considered as renting from you, even if it is only a stated bill or bills.
Lease Terms
The lease terms can also determine if someone is a renter. Does someone living in your house paying some bills make them a renter if they are there for only a few days? Probably not. Most leases stipulate a set amount of time before the person is deemed an extra occupant and therefore, subject to the lease agreement. If this time line is tripped, the landlord has the right to raise the rent accordingly or evict using the defense that there has been a breach of contract. This is especially true if the landlord doesn't know there is another person living in the unit. Most leases require renters to inform landlords when extra people move in. If the landlord allows a short term stay, be sure the time frame is followed regardless of whether the person is paying bills or not.
About Disputes and Eviction
Depending on the length of time allowed by your lease or local court you can declare the person a renter. However, if you do this, certain eviction proceedings must then be followed because a person considered a renter has legal rights. If the court determines the person is not a renter, you can order them to leave immediately. If the person is classified as a renter, you would fall under the verbal lease laws; these laws maintain that a renter without a written lease has entered a monthly lease. If the person becomes a renter by law, you must allow a certain number of days for them to leave after handing a written eviction notice to them.
If a dispute arises, and the person must be removed sooner out of need or impending harm, you must follow certain laws that allow the person to return for their possessions. This rule usually allows up to 30 days for the recovery of personal effects and property. That means you must hold the items in safe storage for that amount of time regardless of whether or not the person has left.
The best way to determine if a person has become a renter is to contact local legal services. Once this determination is made you will better understand what your legal obligations and options are.
Image Source: William A. Swan
References:
Statewide Legal Services of Connecticut
Legal Aid of Western Missouri