The Benefits of Renting Your Home to Year Round Tenants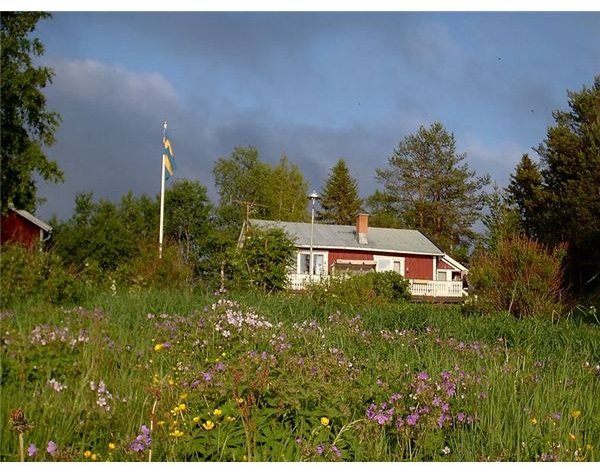 To Whom Should You Entrust Your Home?
How would you feel about strangers moving into your much-loved home? While most people would love to have more than one house, having the extra one rented by unfamiliar people can be a problem.
Let's face it. You are one of the lucky few who have more than one home but are troubled about what to do with the empty one. So, you have decided to rent out it out to generate an income opportunity stream. That bothers you some. Aside from worrying whether the tenants will take good care of your property, another major issue that puzzles you is whether to rent it out as a year round apartment or as a vacation rental. Which decision would give me more peace of mind? Do vacation renters treat homes better than year round renters? Which decision generates more income? Let's discuss each issue.
The Benefits of Year Round Tenants
Being a home tenant for six years now, I must say that year round tenants treat home better than vacation renters. Let me tell you why:
They treat your home like their own. Since they are staying in your home longer, year round renters make sure that your home is a pleasant place to live. They clean your house and take good care of it since they have no choice but to stay there for a year (this makes it necessary to have them sign a lease to stay in your home for a year or more).
You have more security and peace of mind. Since year round renters give a one month advance and one month deposit payment, you should include in the lease that they are liable for any damages in your property. You can get the payment from the deposits they gave you just in case they won't pay to cover the damages.
It gives you less stress and more stable income. Imagine how much marketing it requires to always have tenants occupy your home. You have to be active in advertising and you must think of ways to impress vacationers to move in by maintaining your garden and keeping the rooms of your home fresh day in and day out. If you will be renting out your property for a year or more, you can just put your feet up, wait for their payment each month, and relax.
Are You a Good Landlord?
Becoming a landlord has its responsibilities. You must learn how to encourage renters so they would treat your property well. First, you must make sure that you provide a safe, well-functioning home for your tenants. Double check your electrical wiring, plumbing, etc. and make quick responses to malfunctioning problems. Keep an open communication with your tenants so you'll get immediate reports on any issues encountered.
Enjoy the benefits and profit from having your property rented out. Stop wondering whether vacation renters treat homes better than year round renters. Start scouting for year-round tenants and become that worry-free landlord you deserve to be!
Image Credit: Wikimedia Commons, Fubben