Costs of Selling a House: Reducing the Capital Gains Burden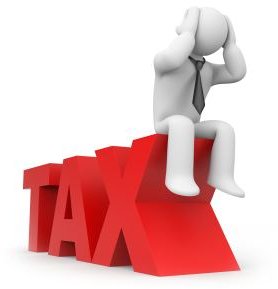 Tax Deductions and Costs of Selling a House
Some who sell their home may find they are facing substantial capital gains taxes (depending on when they bought their home) when they sell it. Fortunately, there are several costs of selling a house that can reduce capital gains taxes. Some of the costs that are tax deductible include:
Real estate broker's commissions - the real estate broker who listed a property for sale is due a commission. In some cases, in the interest of making a sale more attractive, sellers may offer to pay the buyer's real estate broker as well. Any real estate broker's commissions are tax deductible;
Inspection fees - while the only federally mandated inspection is a lead paint inspection, individual states and cities may require additional inspections. These fees may include sewer and septic, electrical or pest inspections. These fees can all be used to reduce any remaining tax liability associated with selling a house;
Advertising costs - in some instances, home sellers elect to sell their home without the benefit of a real estate broker. In these cases, the advertising costs associated with placing ads for sale by owner, posters or signage for yards, or paying an auctioneer to sell the house at auction would all be considered advertising costs. These costs can be claimed as tax deductions;
Legal fees - many areas require that a closing attorney handle the loan documents and transfer documents when a home is being sold. In many cases, the fees for the lawyers are split between the buyer and the seller of the house. The legal fees paid by the seller are eligible to be included as a tax deduction;
Home surveys - the cost of having a land survey is also tax deductible. Depending on local customs, this cost may be paid by the seller instead of the buyer;
Mortgage prepayment penalty - while not technically a closing cost, this will be reduced from the amount of the payment that the seller of a home will receive. This cost is associated with paying the lender a premium or allowing the borrower (e.g., the seller) to pay off their loan in full. Mortgage prepayment penalties can be severe and are tax deductible to the seller.
Eligibility for Deductions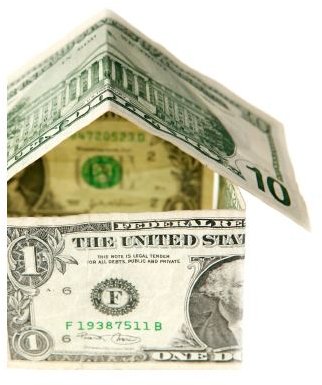 There may be additional deductions, which you may be entitled to as a seller of a home, depending on local customary charges that may be charged to sellers. There are several calculations that go into determining if you will be required to pay any capital taxes on the sale of the home prior to deductions. Several tax code modifications allow for exclusions to capital gains taxes when selling a house. The seller may also be entitled to added deductions including prepayments on property taxes, mortgage interest and title insurance costs. Itemizing deductions will be necessary for the seller to be able to receive the deductions they may be entitled to for the cost of selling a house.
The Internal Revenue Service offers several pieces of information and worksheets that may help the seller understand all of the deductions and exclusions that may apply to them. It is always important to keep in mind that every person has a different tax status that may impact their ability to deduct items on their taxes. It is always a good idea to check with a licensed tax professional if there are any concerns.
Sources and Image Credits
Sources:
IRS Publication 523: https://www.irs.gov/publications/p523/ar02.html#en_US_publink1000200855
Images purchased:
Tax Bill: istockphoto.com/DNY59
House Money: istockphoto.com/coreay