Sweat Equity: New Construction Home Loans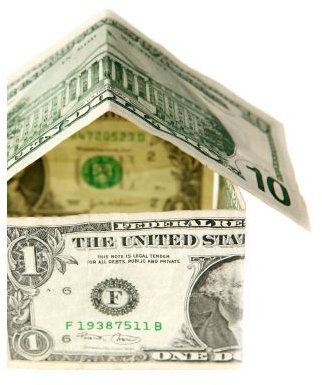 For those who have dreamed of home ownership but feel that they will never have the opportunity, there is hope. Those who meet specific low to moderate income criteria may be eligible for sweat equity new construction home loans. For a potential homeowner who is interested in building a no-frills home and staying in their home for an extended period of time, sweat equity can be the answer to their home ownership dreams. Buyers must also have a resonable credit score to qualify for these programs.
Means testing
The means testing for sweat equity new construction home loans is very strict. Low income buyers must not have income equal to more than fifty percent (50%) of the average median income for the area where they are building their home. Moderate income may not exceed eighty percent (80%) of the average median income.
Home construction
The homes that are built using sweat equity are also required to meet certain criteria. The homes must not be built as "luxury" homes, they must be owner occupied and they must also meet energy efficiency requirements. The potential homeowner must take part in the construction of the home. The sweat equity can be built up by helping with painting, landscaping or for those in the trades may be done through electrical work, installation of heating sytems, etc.
Identifying The Right Programs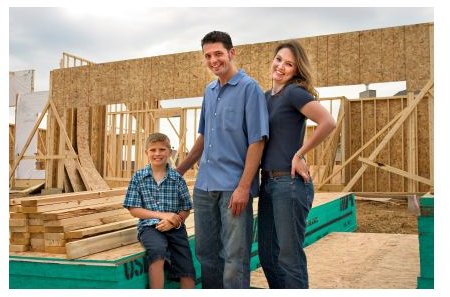 Sweat equity new construction home loans are managed by individual state programs. Borrowers must be able to meet minimum monthly mortgage payments. Potential homeowners must have reasonable credit which would allow them to qualify for a home. These types of programs are not for low income buyers who have a bad credit history.
Sweat equity means that the homeowner is taking partial responsibility for contributing to the construction of their home. Each program requires a minimum number of hours be spent by the family. Hours may be accumulated through painting, physical construction or landscaping on the property. All building is overseen by a qualified contractor.
The homeowners commitment to the construction of the home is required to be ongoing. In some cases, agencies require that the homeowner spend a minimum of forty (40) hours of work per construction week. This can be a burden for some families, however in the long run it can be very beneficial as it will reduce the amount of the down payment or the overall purchase price of the home.
Ongoing responsibility
It has been demonstrated that homeowners who take advantage of these types of sweat equity programs tend to say in their homes longer. This is largely because the programs encourage the homeowner to be actively involved in the plans, layout and building phases of the home.
Should the homeowner sell the home before the allowed period, the USDA and HUD do require that portions of the reduced amount be repaid. This often discourages borrowers from selling their homes too soon after construction. These loans also tend to have a lower rate of default than other home loans.
References and Image Credits
Sources:
Owning a home through sweat equity: https://www.savingadvice.com/forums/home-mortgage/8381-owning-home-through-sweat-equity.html
USDA Rural Development: https://www.rurdev.usda.gov/rhs/sfh/brief_selfhelpsite.htm
Sweat Equity: What You Need to Know https://www.doityourself.com/stry/sweatequity
Loan Safe: HUD: DONOVAN ANNOUNCES $26.5 MILLION IN "SWEAT EQUITY" GRANTS https://www.loansafe.org/hud-donovan-announces-26-5-million-in-%E2%80%9Csweat-equity%E2%80%9D-grants
HUD:
Self-help Homeownership Opportunity Program (SHOP)
https://www.hud.gov/offices/cpd/affordablehousing/programs/shop/
Image Credits:
Home Building: istockphoto.com/sjlocke
House Money: istockphoto.com/coreay