Can You Buy a House with Bad Credit?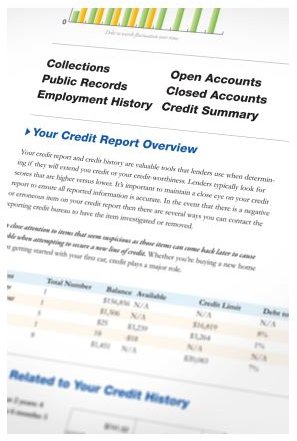 There is an endless list of reasons why people suffer from bad credit, not all of them are due to irresponsible behavior. Fortunately, many have been able to clear up their past debt and begin saving money to purchase a home. By taking a few extra steps into consideration, it is possible to buy a home even with bad credit. In fact, it is advised that you should attempt to do so. Before you do, there are some things you can do to ensure you have the best possible opportunity to present your credit problems in a fair light.
Providing explanations about items that are on your credit report helps overcome any objections a lender may have about lending the funds to buy your home. Learning how to prepare for your loan application can help you get the home of your dreams.
For those with prior credit issues, the first thing to do is request a copy of their credit report. The Federal Trade Commission (FTC) has specific rules in place allowing consumers to request a free credit report annually. This may be done as follows (per the FTC website):
Request your free report online, by phone, or by mail. Visit AnnualCreditReport.com, call 1-877-322-8228, or fill out the Annual Credit Report Request form, and mail it to Annual Credit Report Request Service, P.O. Box 105281, Atlanta, GA 30348-5281.
Gather Documents and Proof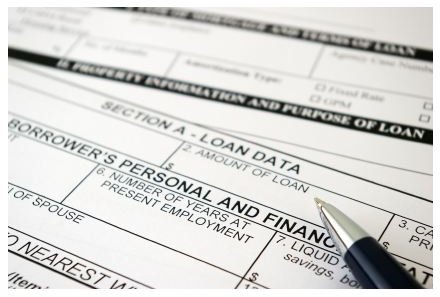 Since your lender will require you to sign an authorization to review your credit, you can prepare yourself for the questions that will be asked by the lender. Review your credit report and make notes regarding all negative items on your report. This information can be presented to the lender along with your Residential Loan Application (Form 1003). The type of documentation and proof that can help show the circumstances surrounding your negative credit report include:
Proof of unemployment - For those who were unemployed for periods of time, and unable to pay their bills, providing proof of unemployment by having the proper forms can help.
Proof of divorce - A copy of the divorce decree, showing which parties were responsible for which debts, demonstrates the financial problems that may have occurred during a divorce.
Proof of illness - A statement from a physician, or proof of medical bills, proves the reason that negative items appear on a credit report.
Those who are wondering whether they can buy a house with bad credit will want to demonstrate that they are completely aware of their credit issues and that there are reasons for these issues. Attempting to hide them during the application process is not helpful, as the lender will find them when they request a credit report.
Proving Credit-Worthy Behavior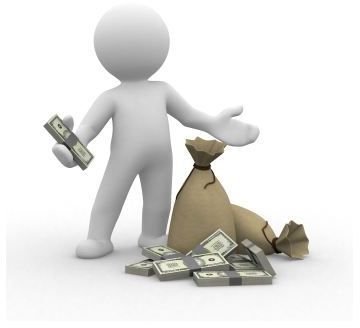 After establishing the reasons for your credit issues, the next step is proving you have the financial means to purchase your home and to make payments on time on a monthly basis. Establishing credit-worthy behavior is not as difficult as you may think, even if you have had a prior bankruptcy, foreclosure or other financial setback. The following list provides you with some of the key factors that lenders consider when deciding whether to lend to someone with a previous bad credit report.
Stable employment - Your employment must be stable over the last twenty-four months. This includes no loss of income (outside of overtime), no change of employment field, and if possible, the same employer.
Stable bill payments - During the last 12 months, you must have been making regular payments (on time) on any outstanding bills. This includes any items that were, or are, in collection. Establishing a strong record of timely payments is the goal.
Down payment - You should have at least a three percent down payment available for your home purchase. If you meet this minimum down payment requirement, you may qualify for an FHA loan.
Individuals with credit issues need not be shut out of the housing market. There are many available alternatives, which include finding a co-signor, renting with option to buy, seller financing and private lending sources.
For most potential homeowners with credit problems, an FHA loan offers the ability to qualify more easily, provide a smaller down payment, and have a higher debt to income ratio. There is no need to allow bad credit to prohibit you from buying a home when there are programs that can help. Before you start searching for a home, take the time to research fully all the available options.
Resources
Sources:
Image credits: