Tips on the Best Time to Purchase a House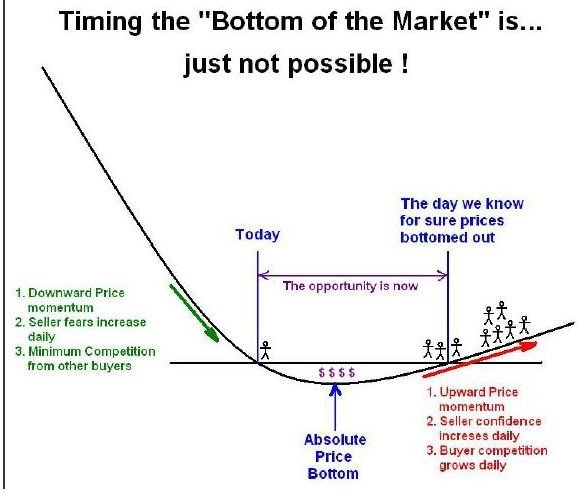 Can You Really Time the Market?
In a word, NO. However, buying in a down market is obviously better than buying in an upward moving market, just as selling in an up market is better than selling in a downward moving market. So, the better question is, are there indicators you can look for that will tell you whether it is a good time to sell or a good time to buy? And the answer to that is, YES.
Right now, we have a housing market where interest rates on home loans are still low in an attempt to stimulate the economy, home prices are still low as bank owned homes and short sales dominate the market, and buyers are scarce as most homeowners simply try to hold on to the house they have. This all lends to the right time for a buyer to leverage themselves in a most beneficial way making for the best time to purchase a house for many.
Please review the downloadable version of the Graphic, Timing the Market in our Media Gallery for a better understanding of the right time to purchase a home.
Economics and the Effect on When to Buy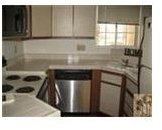 Quantitative Easing (QE2) is the concept of the Fed becoming a buyer of Treasuries and bonds to try and stimulate the economy. While QE2 may be good for the economy, it is likely to be unfriendly to bonds and home loan rates, as we saw recently when bonds and home loan rates ended the week worse than when it began**.** As rates go up, if the home prices stay at this level, then the time to buy at the bottom has past. As Gary Keller states in his book Shift, "Even a 10 percent drop in home prices is nullified by a 1 percentage point increase in interest rates on a 30 year mortgage loan at essentially any price point."
Housing is cyclical. U.S. median home prices have climbed steadily upward for the past 40 years according to National Association of Realtors (NAR). In 1987, the national median was $85,600. Ten years later, the median was $126,000, and 20 years later, in 2007, the median was $219,000. But home prices also experienced a severe downturn in the early 1990s and, most recently, the mid-2000s. So, if history repeats, you can expect an upswing from this downturn in 2017. And, even though we can't exactly time the market, we know we are at a lower point than the 2007 median. If the expected upturn arrives, any mid-range home you purchase at a price below the 2007 median will be a solid investment.
Photo credit: Elizabeth Schulze
Overcoming Reluctance
The market will always lean toward somebody, favoring either the buyer in a down market or the seller in an up market. When you are reluctant to buy you will allow time to pass and miss opportunities and not acknowledge when is the best time to purchase a house. Now is the moment to challenge your thinking, realize the time to buy is more like a four-lane highway than a one way road. Some opportunities will move slow and you will be able to really look them over good before they pass, others will move by so quickly you will either jump in or miss the boat. Some will be great deals catapulting you in the right direction, others will send you backward for a bit before you can make that U-turn.
Either way, the best service you can do for yourself and your real estate agent is to make a decision on whether or not the time to buy is right for you, personally.
Credits
Screenshot - Timing the Bottom of the Market Graphic - courtesy Keller Williams retrieved at https://images.kw.com/connect/media_materials/2438/16Nov09_135042592/TimingTheBottom.pdf
Shift - Gary Keller available at Amazon