Top Sony Ericsson Xperia X-Panels - Skype, YouTube, LiveJournal
X-Panels - as used on the Windows Mobile Sony Ericsson Xperia X1 and X2 phones – are quick launch apps that can be accessed from a single button on the mobile device. Up to nine can be accessed via the X-Panels screen but many more can be installed – the Panel Manager can be setup to allow access to as many panels as possible.
There are a lot of panels to choose from; along with the ones that come pre-installed with a Sony Ericsson Xperia phone.
Among the best of these X-Panel apps are tools that enhance your Windows Mobile's connections with Skype, LiveJournal, YouTube, Twitter and Facebook…
VOIP X-Panel with Skype (4 out of 5)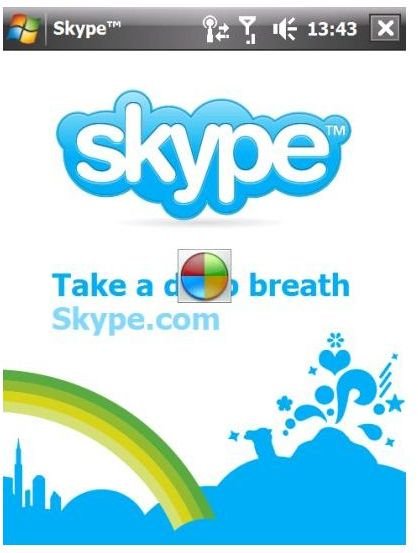 The addition of Skype to any mobile device is of course a great idea – anything that lets you spend less on your calls is a good thing, so what better than a VOIP (voice over Internet Protocol) app on your Xperia?
Naturally you'll need an account setup with Skype already before using this app, and if you're planning to call telephones with it you'll also need to add credit to your account.
However Skype is also a useful text and voice chat client, and this X-Panel app allows you to chat with members of your Skype contacts list!
Video Streaming X-Panel - YouTube (3 out of 5)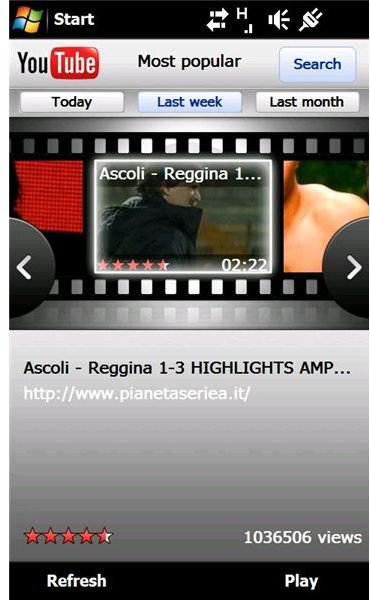 There are several YouTube apps for Windows Mobile, but few of them are finger friendly. The X-Panel YouTube app is designed purely for fingers, providing browse and search tools to users looking to find the best new content on the world's favourite video sharing website.
Another freeware Windows Mobile app, the X-Panel YouTube app is also the one likely to cost you the most – a generous data plan with your network/carrier is recommended if you plan on using this, or else you could end up getting stung after hours of videos!
LiveJournal Blogging X-Panel (4 out of 5)
One of the few blogging apps for Windows Mobile, this LiveJournal app quickly gets you connected to your Live Journal network, allowing you to read your own posts, those of your friends and of course it lets you blog on the go!
Currently in the beta stage, formatting options are limited and there is not yet any facility to upload images so if you want to link to your own material you'll need to link to a photo storage website.
Available for free, LiveJournal is a great X-Panel app – hopefully the first of many finger friendly blogging apps for Windows Mobile Phones.
Twitter X-Panel (5 out of 5)
In sharp contrast to blogging apps, you can scarcely move on Windows Mobile freeware sites and the Marketplace for Twitter apps.
Unlike Twikini, Twobile, Quakk, PockeTwit and the rest, the Twitter X-Panel is specifically designed for Sony Ericsson Xperia phones. The other Windows Mobile Twitter apps might be as good and might even have slightly better interfaces, but none of them are as finger friendly and custom designed for the Xperia phones. Fully equipped with the ability to send standard Tweets, retweets and messaging, this X-Panel looks set to become a big favourite with Sony Ericsson Xperia owners.
This Twitter app is also free, another good reason to use it in favour of some of the premium alternatives.
Facebook X-Panel (4 out of 5)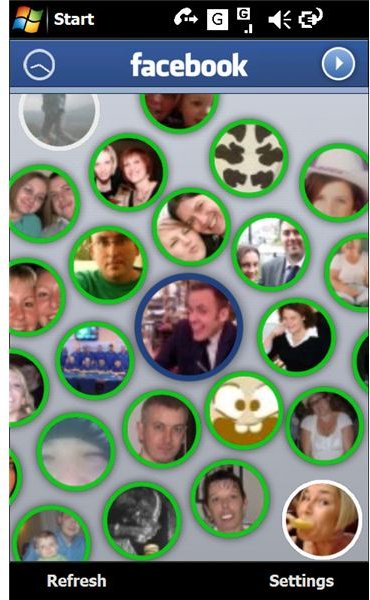 The Facebook X-Panel was the first half decent app for the popular social networking service available on Windows Mobile, beating the official release by a good 6 months.
Although good it is now looking a little slow and limited in comparison with the official app – but it is still a good option, and brings your Facebook network to life by way of an amusing bubble screen that places each of your Facebook friends in their own little circle (animated like bubbles in a glass) for you to browse through. The user interface is stunning however and the Facebook X-Panel is a pleasure to use on a Sony Ericsson Xperia.
While the official Facebook app is preferable, this is a competent alternative and a great X-Panel.
Oxford Phrasebooks X-Panel Apps (5 out of 5)
Having a range of phrasebooks at your fingertips can be vital when travelling abroad – Sony Ericsson Xperia users can take advantage of a series of Oxford Phrasebooks that can all be quickly launched from the X-Panel screen.
These apps are not free however – but with a selection that includes the following, that's hardly a surprise:
English to German
English to Portuguese
English to Korean
English to Italian
English to French
English to Spanish
With over 3,000 expressions in each book and 17,000 words and their translations, these Oxford Phrasebook X-Panel apps for Sony Ericsson Xperia phones running Windows Mobile are available for a free 30 day trial.