Sony Ericsson Xperia Twitter Panel for Windows Mobile Reviewed
A New Twitter App for Windows Mobile
A panel is a quick launching app installed on Sony Ericsson Xperia phones running Windows Mobile 6 and later.
Design to be quickly accessibly via the X-Panel button on the phone, up to 9 can be selected at any one time, although one of these must be your default Windows Mobile desktop screen.
Among a variety of panels (Google, Facebook, LiveJournal) is a new beta Twitter panel, designed to let you integrated fully with the Twitter network and answer that popular question – "What are you doing?"
You can get this Windows Mobile Twitter app from the Sony Ericsson website – it's a freeware application especially designed for Xperia X1 phones!
System Requirements and Download Link
Available from sonyericsson.com/fun you can download this and other apps for free – but note you must be using a Sony Ericsson Xperia Windows Mobile device to do so, as other phones don't support panels.
Once you have downloaded the application to your PC, copy it to your Windows Mobile device. The website uses active content so it probably won't be worth trying to download directly to your phone without the direct download link.
The downloaded CAB file is quick to install but must be present on your Windows Mobile Phone for the installation process to begin. Don't forget to reset your phone after use.
Twitter Panel in Action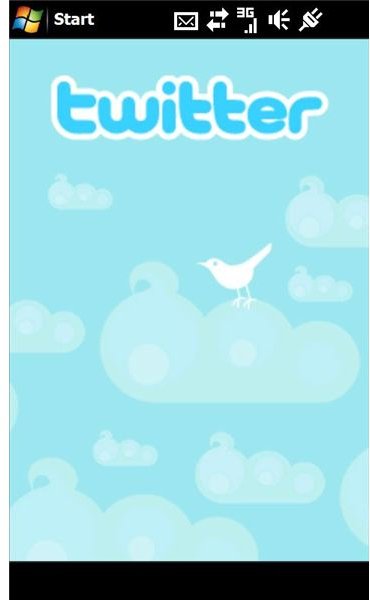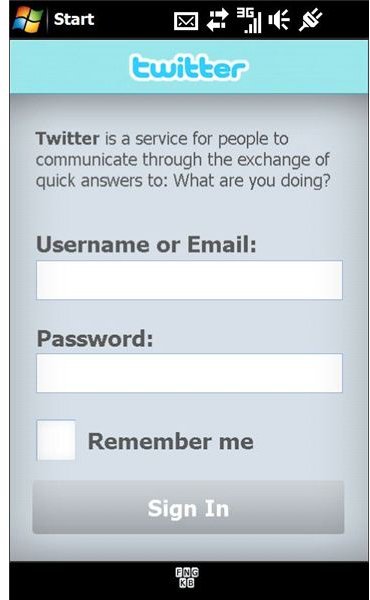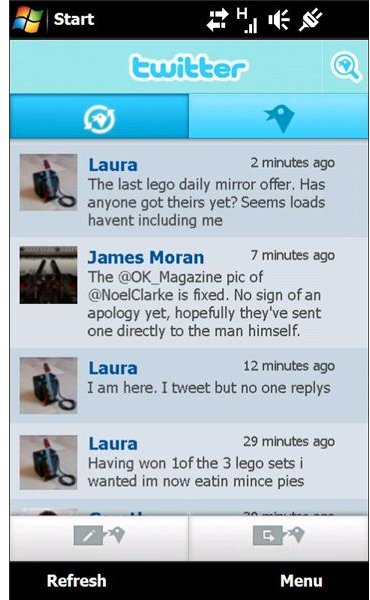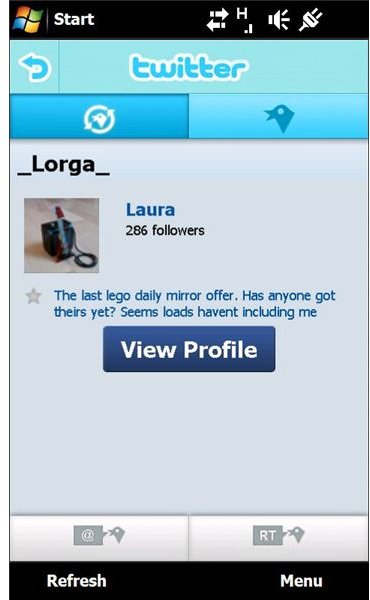 Equipped with Typical Twitter Features
The Twitter Panel for Sony Ericsson Xperia phones is easy to use, although compared to other clients its functions are limited.
For instance, you can only use one Twitter account with this app – a disappointment for anyone managing multiple accounts (such as personal and business/website profiles) but on the plus side it has been well designed and runs in both portrait and landscape mode.
Key Twitter functions are there, although note that this is a beta version; as such functionality is restricted to posting updates and replies to other users that you follow. Retweets and following new people is currently restricted.
A Great Quick Launch Twitter App!
A long overdue release, this Twitter Panel for Windows Mobile Sony Ericsson Xperia X1 phones should really have been included among the initial release of panels alongside Facebook and Google.
Sadly the delay hasn't helped – although attractive and finger friendly, the app suffers from a tendency to lose its connection (tested with both WiFi and on the 3G and HSDPA bands) and this can naturally prove frustrating.
It is a relief then that this Twitter app is in the beta stage – hopefully the connectivity issues and the missing features can be resolved soon so that this X-Panel can sit alongside the others in pride of place on a Sony Ericsson Xperia X1 Windows Phone.