WiFi Routers, Rulers, and Tracking. Freeware Apps You Should Never Leave Home Without!
Introduction to Freeware Apps
Freeware comes in many shapes and sizes. These include video games, utilities, office programs, video viewers. Recorders, flashlights, and a long list of crazy and interesting gadgets for your windows mobile device.
The majority are often slow, buggy, and unreliable. There are also the many of them that serve no purpose at all, and are better off being deleted rather than ran. However, the time has been taken, and three fantastic freeware applications, out of thousands, have been chosen as the 'Must have', and 'Cant leave home without' tools for the avid windows mobile user. Read on if you're interested in sharing your 3G with others, measuring objects without a ruler, and even tracking your cell phone if it ever were lost.
dwRuler, Ruler without the sharp edges
How many times have you come across the need to make a measurement, no matter how large or small, and you're either on the go, or nowhere near a ruler. Unless you carry one in your back pocket (Which there's nothing WRONG with), you will find yourself unable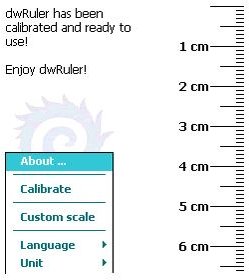 to make the measurement. Unless, you use dwRuler!
dwRuler, in short, turns your phone into a ruler.
After a short calibration, your screen becomes a ruler, allow you to measure most objects you can find around that can fit in the screen, or that you can count in 'screens' to reach a ballpark estimate of their size. It's not an exact ruler substitute, but it does the job, and well!
Pick up dwRuler here and keep the credit card in the pocket.
Wifi Router, and save $60
One of the issues you may come across with your favorite 3G windows mobile phone is the issue of Sharing. I don't mean the device, I mean the super fast 3G speeds you get on it, often at unlimited bandwidth. Sharing this option however can be tricky.
This is of course unless you pickup Wifi Router, which, in matter of a few clicks, offers you the super fast 3G, over WiFi, not to mention with WEP Encryption (No WPA yet, but it's better than no protection!)
In turn, any WiFi enabled handheld with WEP compatibility can now log in and zoom away at 3G speeds!
Just remember this constitutes as Tethering!
You can pickup WiFi Router Here for no additional charge!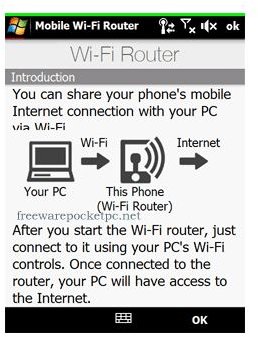 Track your phone, with your GPS, Google Maps, and Camera?!
Mobile phones, uninsured, can cost more than $400 to replace! It's a price nobody wants to hear after losing their phone, with sensitive data and information, and then having to replace it at retail price! Feel safe with a little extra protection, using SmartPhoneTracker.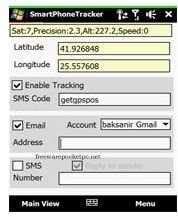 SmartPhoneTracker requires a GPS, and SMS service to track your phone. It combines the GPS, sending out the phone's location using Google Maps links. This in turn allows you real time tracking of the phone with the smsing. If you want, you can even have the phone send a picture, letting you see the 'thief' in action (Or where you left it face down on the table, given little to see).
It may not be a lowjack, but it serves its purpose, and for the right price!
Pick up SmartPhoneTracker here and install it before you lose it!
Final Thoughts
In Conclusion, these three apps, out of hundreds, are fantastic choices, no matter your daily business with your phone. They are excellent utilities, and help solve the everyday issues you may approach. Be sure to check by Freeware PocketPC for the latest hits, and the best utilities out there. Then head back over to Brighthub to find reviews on many of those apps.