WunderRadio for Windows Mobile. Review and Information
The Wonderful WunderRadio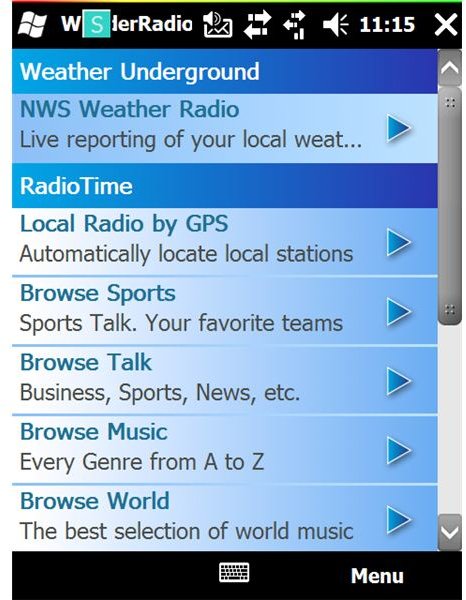 Perhaps you like to listen to Internet Radio. Perhaps you also like to listen to the good old FM or AM Radio bands. Do you dislike the reduced quality coming from your Tuner (Due to location, or perhaps the limitations of AM), or maybe you just want to listen to it in private with your device, rather than having everyone in the car or around you listen.
No Radio? No problem! WunderRad****io to the rescue!
WunderRadio is a specialized Internet Radio software for the Windows Mobile platform, where using either a typed in station name, FM Frequency or AM Frequency, or even your GPS Location, you can pick up the local or your favorite Radio stations that broadcast on the internet.
Downloading & Installing
WunderRadio runs on most smartphones and PDAS of the day (Running at least Windows Mobile 2003) with a WiFi or 3G connection to pickup the Internet Radio. It's suggested your device has GPS set up via Internal, Attached by SD or CF, or External Bluetooth. The GPS will allow you to pickup Local radio stations using the GPS Search mode
If interested in giving it a try, head over here to their trial page and pickup a free trial to give it a test drive, you will be downloading a ZIP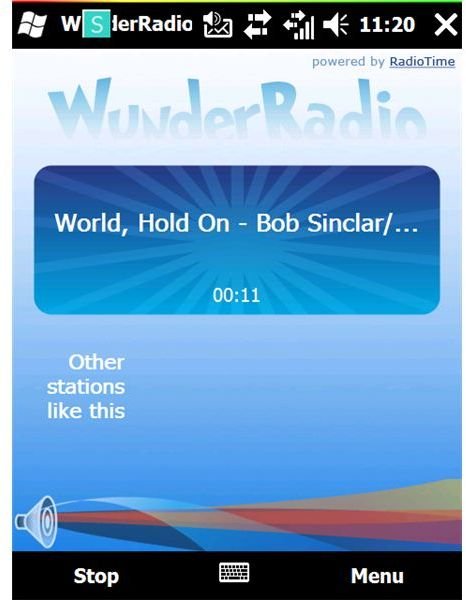 compression file with two CABs inside, one is the standard Pocket PC, the other is the SP (Smart Phone) Edition. If you intend to use 3G and Smart Phone features, use SP, otherwise install Pocket PC Standard.
Once installed, either to Internal or External Storage, a start menu Icon will appear, and once ran, will give a home page that looks much like the one to the right. As you can see, you can search by GPS, Local, Genre, Weather, or Internationally. With it's internal list of hundreds of stations, the possibilities are endless!
How Wunderful is it?
The Conclusion? A strong 9/10!
The software does exactly what you want. You get your Internet Radio, with a clean, friendly system that has many search options and modes to find your stations. It includes Real Radio stations that broadcast online, and the good old standard Internet Radio Stations that play solely online. a Great addition is the Weather and Specialized Band Access based on State and City (Police, Fire Department, Air Traffic and More) however, these features are limited and not all cities and locations are supported, although many are.
Customization is extensive and excellent. You can change bitrates to conserve data, control the screen, volume, and many other
functions, you can add stations and also get Stream information if you need it.
The only disadvantage I can clearly outline is the lack of support while in activesync, and you are in turn required to use it when it is not being synced (otherwise you get a network connection error) and either on battery or charged on AC power.
However, we highly recommend this software to those who have unlimited 3G, plenty of free time, and no FM Tuner!
P.S. If you have any slow connection Speeds, buggy results, and unsatisfactory speed, and the device is a Touch Pro (Sprint, Verizon, or Alltell), check here for a guide to tweak and improve speed.