Listen to Last.fm Selections with PocketLast.fm for WinMo
Stripped Down
The popular social music bookmarking and appreciation website has a very basic – but impressive – stripped down dedicated application for Windows Mobile.
Requiring just an internet connection on your Windows Mobile handset and a Last.fm account (you can sign up for a free account here) PocketLast.fm streams musical content based on your preferences to your mobile device.
Compatible with Windows Mobile 5, 6, and 6.1, PocketLast.fm is a stripped-down mobile Last.fm client that lets you take the music with you!
Download and install
Available from FreewarePocketPC.com, PocketLast.fm is a very modest download, weighing in at just 228kb.
To install, either browse to the above link from your Windows Mobile device and download the CAB installer file directly, or download to your PC and copy the file across using either a USB or Bluetooth connection to your Windows Mobile handset.
Once the CAB file is on your handset, run it to initialise the installation. Follow any onscreen instructions, and ideally remember to restart your device after installation completes.
PocketLast.fm screenshots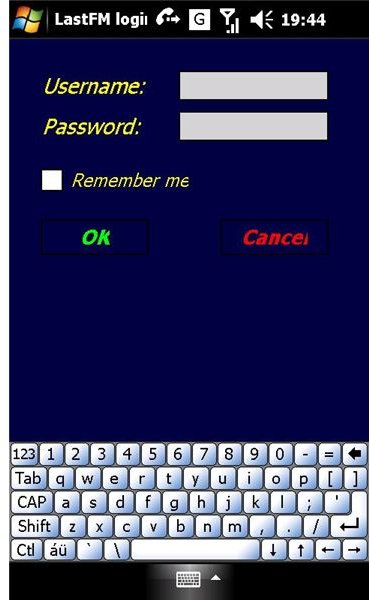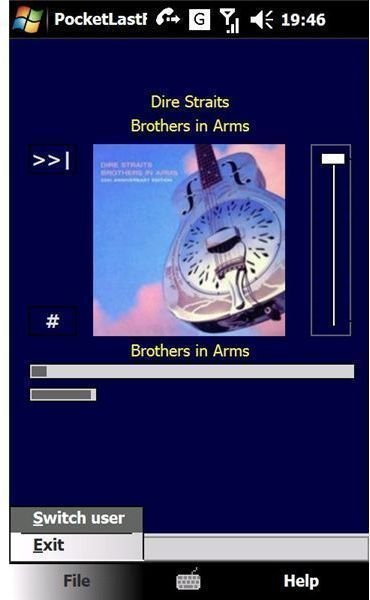 Non Specific Errors
PocketLast.fm really is a minimal version of the full Last.fm social music service. As such there's no facility to "love" or "hate" a song – there are only options to select tags for music genre search and alter the volume.
The interface displays the artist, song title and album cover as you would expect, but beyond requiring you to sign in to your Last.fm account, this is as sophisticated as the application gets.
International considerations may vary – however when using the application on the GSM band in the UK, it fails with a non-specific and pretty unhelpful error message that can only refer to the type of internet connection currently active. Running over WiFi, 3G and HDSPA works fine, however.
Note that a generous dataplan should be running on your network contract before installing and using any software that can result in high peak tariff charges for data use.
Doesn't Make the Grade (2 out of 5)
UK users cannot use Pandora due to the well-reported royalties issue – as such, Last.fm is the only real alternative for streamed music content.
This application, however, doesn't quite make the grade – mainly due to its feature-free interface but also its poor error reporting and inability to connect to the GSM band for even a low-fi stream of the preferences-driven track.
As such, I'm not going to recommend this application – it's just not good enough, even for a stripped down version.