Play Virtual Drums with Drum Kit Ace for Windows Mobile
Memorise and Play
If you're looking for a fun memory game with a musical element, Drum Kit Ace is a superb choice, mixing sandbox drum kit madness with a series of "simon" style drum licks to memorise and play to gain points and move to the next stage.
Available for download from Softpedia.com Drum Kit Ace is designed for Windows Mobile 5 devices as well as Microsoft's Pocket PC operating systems that predate it. Later devices might have problems running the stylus-controlled game correctly.
Download and install
Visit Softpedia.com to download a copy of Drum Kit Ace.
The download comes only as a .EXE file, meaning that your Windows Mobile device must be connected to your PC or laptop to install.
Connect your device via USB or Bluetooth via Microsoft ActiveSync and run the TrialDrumKitAcePPC1.0.exe to begin installation. Follow any instructions in ActiveSync or on your mobile device to complete the procedure, and don't forget to restart your device once installation is finished.
Drum Kit Ace screenshots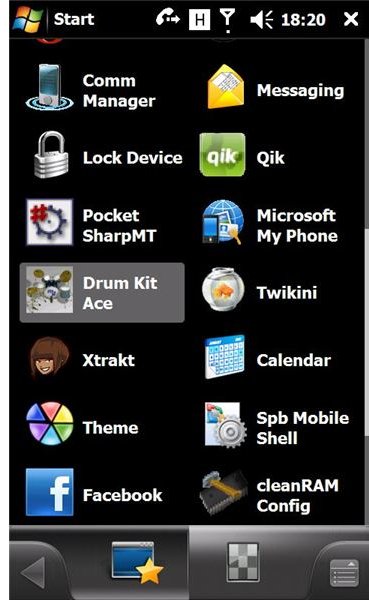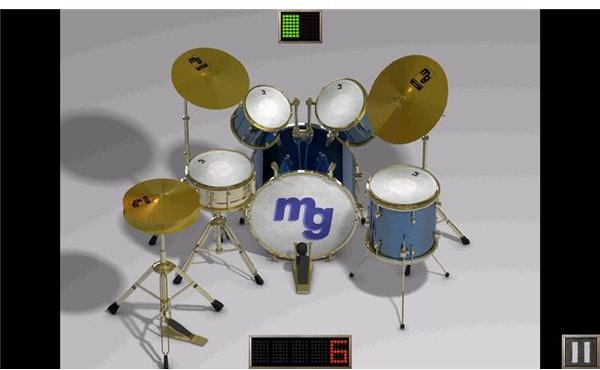 Rhythm Master
Drum Kit Ace has two game modes - Memory Master and Rhythm Master. Each require the use of your stylus (or very precise finger!) to follow the game's lead beating out a rhythm on the synthesized onscreen drum kit.
A Freestyle mode gives you time to practice and comes complete with a metronome to assist in developing your natural rhythm and timing.
If you can't quite get away with playing the game, at least in Freestyle mode you have the chance to give yourself a drumroll and cymbal crash when you tell a joke!
Recommended Drum Synth (4 out of 5)
Drum Kit Ace is limited as a piece of free software, and as such the Shareware option is recommended in order to get the most out of the game.
The game makes a good job of interaction via the touchscreen interface however, with little delay and as such much to recommend it. The graphics are smart, the animation as functional as it needs to be and the sound effects are as good as you would expect from what is effectively a drum synth.
The shareware price tag of $12.95 might seem a bit steep in the current app mobile marketplace (around £8.15 and €9.25), however, but Drum Kit Ace is a solid and fun game.