Windows Mobile Video Chat Made Easy with the VZO App
First Mobile Video Chat for Windows Mobile
Available free of charge from www.vzochat.com, this is a very useful system that works on most modern Windows Mobile devices such as the Sony Ericsson Xperia X1, the HTC Touch Diamond, Touch HD and Touch Dual, the Samsung Omnia and several others (full list) as long as they run Windows Mobile 5.0 – 6.1 and have a 400mhz processor.
Although advertised as "the first mobile video chat" VZOMobile Chat is of course secondary to the video chat functionality that has been in place in Europe and the Far East since the adoption of the 3G networks. However it can be agreed that VZO is the firts mobile video chat system that allows users on a PC and webcam to chat with mobile phone users.
Download and Installation
To install, visit mobile.vzochat.com and download.
There is a choice of a .EXE file to be run on your PC with your Windows Mobile device connected via Activesync or a .CAB file to be downloaded or copied directly to your handset. If using the .CAB install, make sure you have saved the file somewhere you can easily browse to and launch it to install VZO Mobile. If you chose the .EXE install method, watch out for onscreen instructions on your Windows Mobile device.
Once installed, you can launch the software. An account is required to use VZO Mobile – a seamless account setup screen is provided for new users that requires an email address, VZOChat ID and a password – signup is quick and easy from your Windows Mobile device.
VZOChat in Action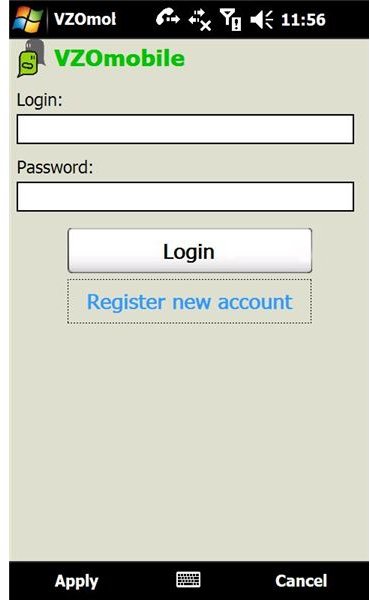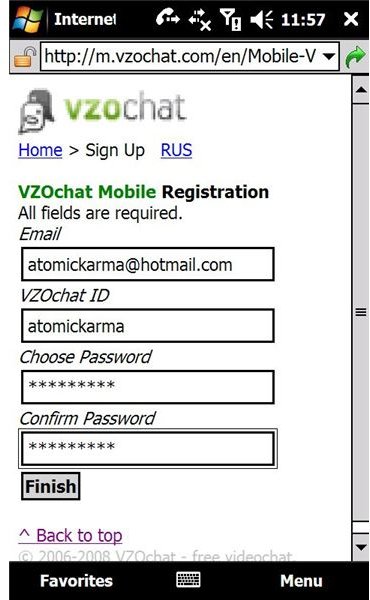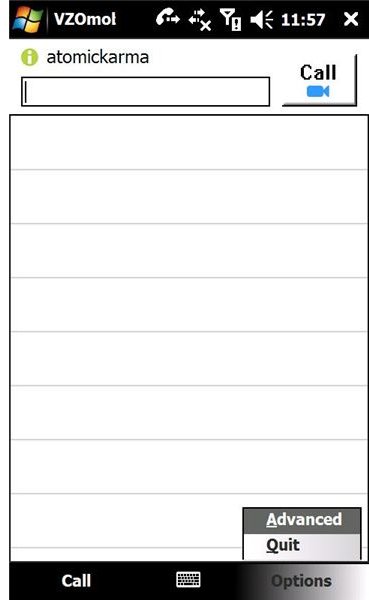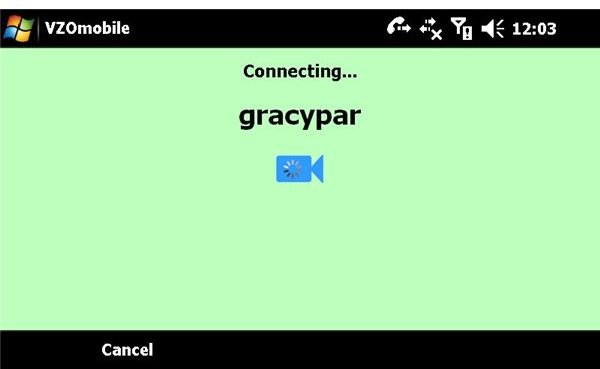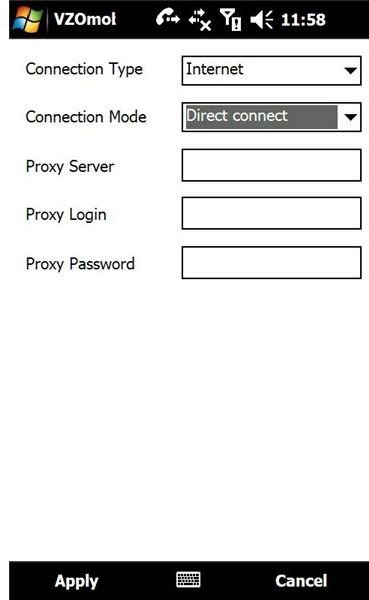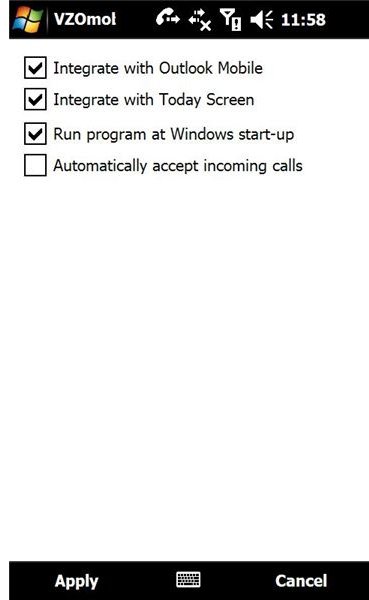 Start Video Chatting Now! (3 out of 5)
The next step should be to jump straight to the Advanced menu, and check your connection settings are correct. If you don't have any contacts on the VZO network, you won't be able to call anyone other than "mobileteam", a video account setup by the developers for testing.
VZOMobile Video Chat is a solid network that is however heavily weighted by Russian Federation and Peoples Republic of China users – as such English language users might not find that much of interest in engaging in chat with strangers. However as mentioned earlier VZO does seem to be a solid network so there is no reason why it cannot be adopted both on a social level and possibly even for remote collaboration and other remote working purposes.
Although a decent enough piece of software, it lacks any other purpose. Perhaps enhancing with access to text chat networks such as MSN or Yahoo would make this more of a must-have application for standard users.
VZOMobile should only be used across WiFi, 3G or WiMax connections, and only then if your provider allows a generous dataplan.