City and Worldwide Navigation on Windows Mobile 6.1: Metro App Review
Business Trips and City Breaks
If you're often in foreign cities without the urge to engage in endless conversation with cabbies, or simply on a trip and want to get from A to B, this superb Windows Mobile tool will give you all the directions you need, outlining instructions as to how far to walk, which buses to take, which tubes to take, and which stations to change at.
With over 400 cities and districts included and many languages, Metro is the must-have tool for any city break or business trip.
Installation of the App
Due to the software's unique degree of information, there are a few differences with a standard install for a Windows Mobile application.
Available from FreewarePocketPC.net, it's a 7.5 MB download, although this doesn't necessarily reflect the installation size.
Although the metro.zip file can be downloaded directly to your Windows Mobile device, due to the various options, cities and even types of Windows Mobile device that the software can be installed on, this is one instance where installation via Activesync should be given priority.
Once downloaded and unzipped to a file on your desktop PC, browse to the file and open the folder titled "Windows" to find the setup.exe file and begin the installation. Activesync will detect which is the appropriate version for your Windows Mobile device CPU, and install the right version.
The application can now be launched – but there's no data installed with it unfortuneately, meaning there's no way for you to choose your starting point and destination.
To resolve this, browse to the "all" file in your unzipped "Metro" file and copy across the required files, each ending in the ".pdb" file extension. These files include all of the transport information you might need for your destination city, but unless you have a lot of spare space and do a lot of travelling there really is no need to copy all of these files into the "Metro" folder on your Windows Mobile device.
Metro in Action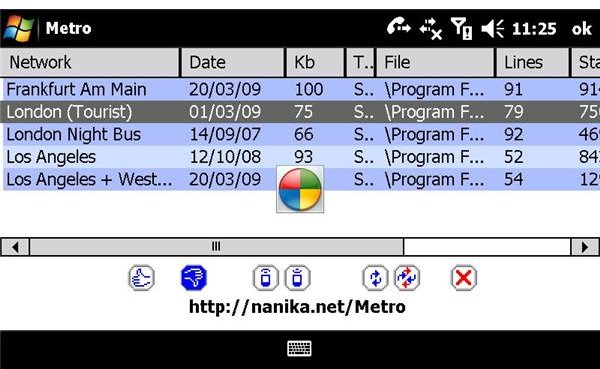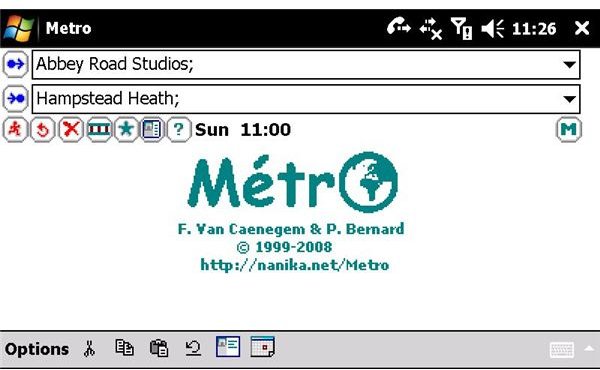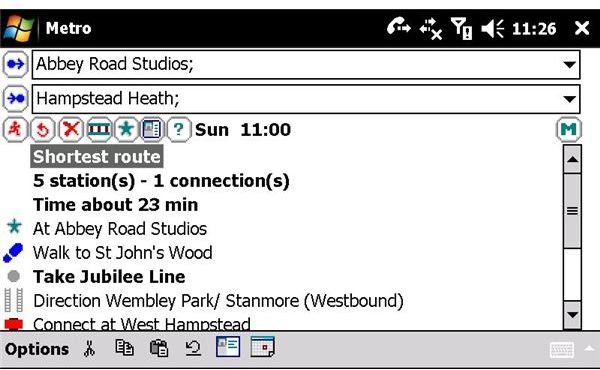 Overall Review of the Metro App for Windows Mobile (4 out of 5)
Using the app is simple – simply choose your city/network from the main menu, and then on the next screen select your starting point and destination. No keyboard is required for this task, and potentially it can be performed with just your Windows Mobile D pad or similar interface. With the minimal city networks installed, Metro is a light and simple mobile data resource that removes the need to hang around reading time tables or planning journeys beforehand – all the information is at your fingertips, making it a must-have application.