Spb Mobile Shell 3 for Windows Mobile
Swish User Interface
WOW! I thought the SPB Mobile Shell version 2 that comes with the Sony Ericsson Xperia X1 was good, but version 3 – released this week – is a complete overhaul, bringing configurable screen elements and beautiful carousel menus to the Windows Mobile platform.
Available from SpbSoftwareHouse.com the swish user interface enhancement is a 6.91 MB download that installs at 4.61 MB. It can be downloaded either direct to your PC (or direct to your Windows Mobile device, and runs on the following versions:
Windows Mobile 5 Phone Edition
Windows Mobile 5 Pocket PC
Windows Mobile 6 Classic
Windows Mobile 6 Professional
Windows Mobile 6.1 Classic
Windows Mobile 6.1 Professional
Installation
Installation of the .EXE file (via the Download link on the Spb website) demands that your Windows Mobile device is connected to your desktop computer via Activesync before installation can be initialised, while the .CAB file (via the Download CAB link) must be copied to your device and run in order to install
Two key enhancements that have been made to the previous versions of Spb Mobile Shell stand out – the carousel menu and the widgets.
The Carousel
The carousel menu enables a deliciously swish method of cycling through the various screens available on Spb Mobile Shell – such as the Launcher, the Spb Menu, the Advanced Layout Launcher, the Task Manager, the Weather screen, Wireless Manager, Profile Manager… it's quite a list, and the design and implementation of the carousel menu makes total sense.
These screens are linked seamlessly by the carousel, and it is a feature that is repeated in the Contacts screen to similar success.
Spb Mobile Shell 3 in Action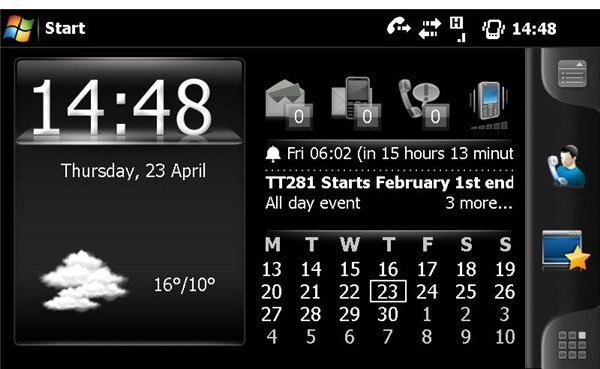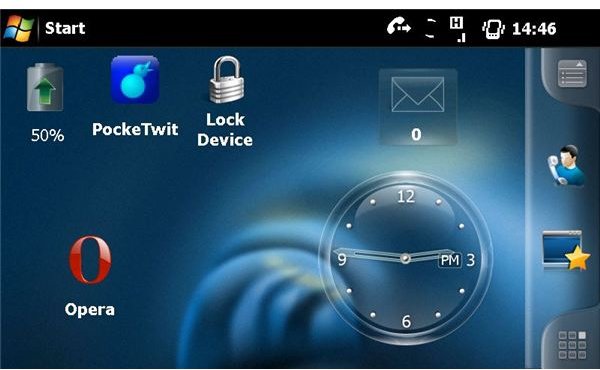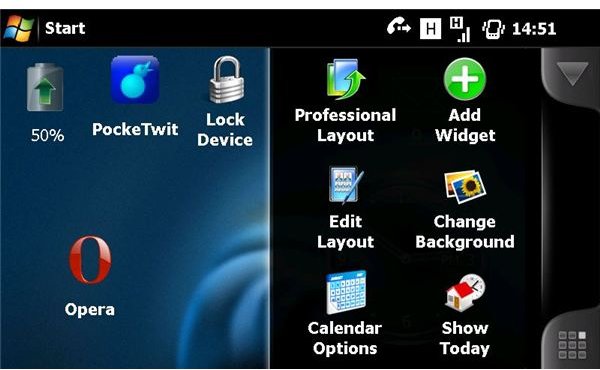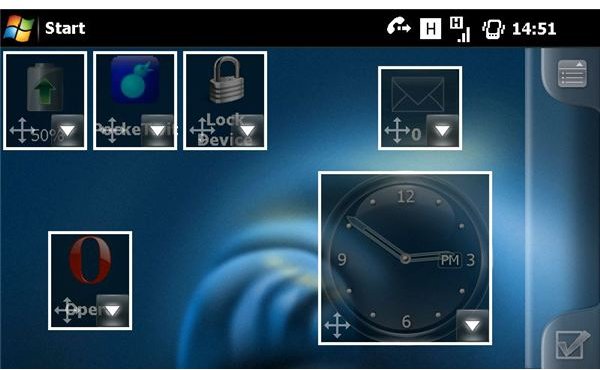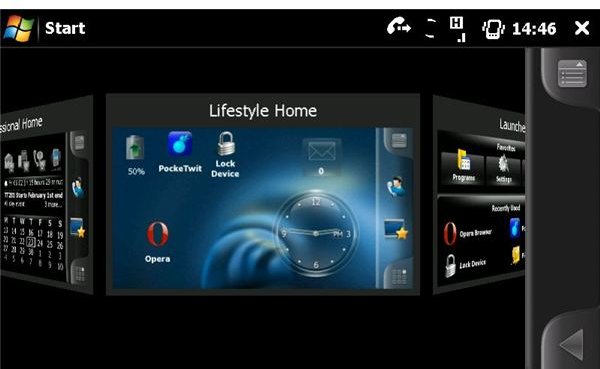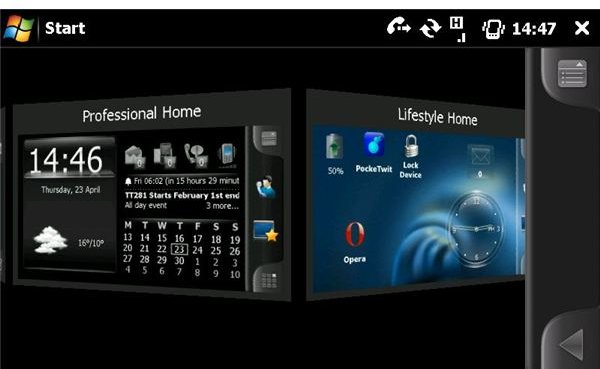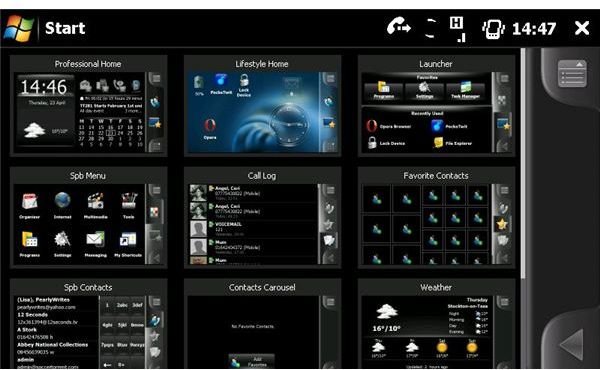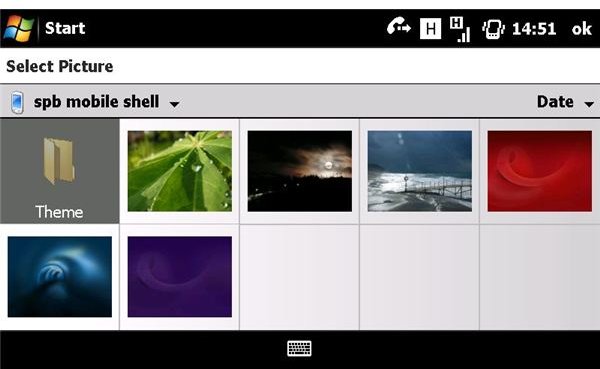 The Widgets
What is particularly wonderful about Spb Mobile Shell 3 is the way it seamlessly meets the configuration of your Windows Mobile device.
The Sony Ericsson Xperia has a very different screen size to the HTC Touch Diamond, for example, but works as well on both devices with no loss of display or user interface quality.
Personalisation options allow the user of Spb Mobile Shell to setup a custom desktop populated with widgets – tools and icons for your Windows Mobile phone that can be launched instantly from your Spb Mobile Shell desktop.
These widgets are a superb addition that can be repositioned and in some cases be resized and setup as needed.
Top Rated Enhancement (5 out of 5)
As you can see from the screenshots, Spb Mobile Shell can be configured with different colours schemes and layouts as well as desktop backgrounds, and really provides a superb user interface that surpasses that provided by HTC's TouchFLO 3D.
It's currently available for a free 14 day trial, with a full purchase for $29.95 – a Windows Mobile software purchase that should be tried out and seriously considered.