Fring Universal Chat Client Comes To Windows Mobile
Social Communications Tool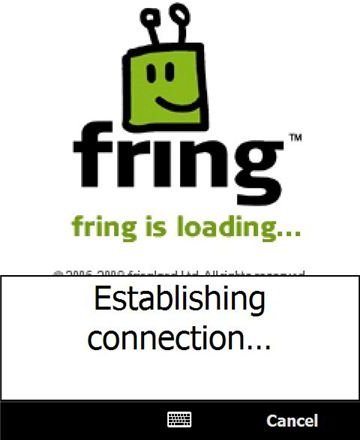 The popular iPhone chat application has finally come to Windows Mobile – but can it attain the same level of success on that platform?
Fring allows access to the following chat networks:
Skype
MSN Messenger
ICQ
SIP
Google Talk
Twitter
Yahoo
AIM
…while it also provides access to services from:
Facebook
Fring Widget
Gmail notifier
Orkut
WeFi
Yandex.mail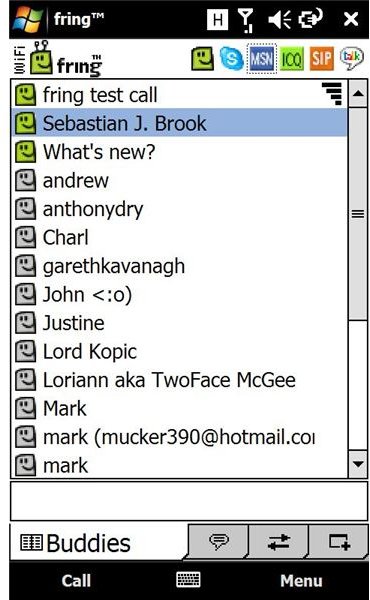 All of this of course makes it hugely feature-rich, and this is complemented by a pleasing and easy-to-use user interface. The comparisons are looking favourable so far – but just how good is fring for Windows Mobile at actual chat?
Remarkably, fring for Windows Mobile also manages to retain both the text chat and the VoIP chat, meaning that the software has direct access to both the Skype network, as well as other internet voice services you might use (such as SIPNET, EuteliaVoIP, VoIPVoIP, VoIPTalk).
(For the purposes of this review, I tested fring using MSN chat, Skype and Facebook.)
How to Install
Downloading fring requires a quick visit to www.fring.com/download in order to select your mobile handset model and preferred download method.
Available via an SMS link, via mobile browser or via PC, the CAB file is around 900kb depending on your device type. Installation of the CAB is by running the file from your Windows Mobile device - if you've downloaded to your PC, copy the CAB file across to your WIndows Mobile device via Activesync - use a Bluetooth or USB cable to connect. Note that ideally you should restart your device after any installation.
Getting Started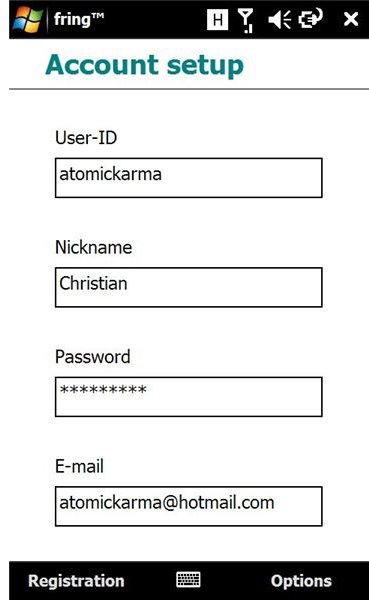 With so many networks to choosing, fring might appear slightly overwhelming – but don't worry. It's a case of sticking with what you know, and everyone knows MSN Chat.
Utilising any service from fring requires you to choose the service with your finger, navigation pad or stylus and select Subscribe. From here, fring requires that you login to that service with your usual username and password.
Fring then acts as the chat client in place of the real thing, and certainly in the cast of MSN chat holds up pretty well, even allowing for picture, video and music files to be sent to the person you're chatting with.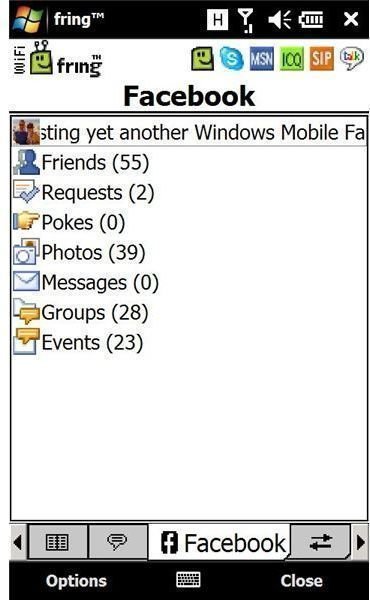 Similarly, VoIP chat on the Skype network produces exactly the same results as using a Skype client, and the ease with which fring imports the contacts from Windows Mobile's contacts list is as seamless as the way the calls are handled.
Utilising everyone's favourite must-have application Facebook is fring's next trick, and although it does appear as if it has been added almost as an afterthought (requiring the same method of Select and Subscribe as MSN chat, Skype and everything else) it is nevertheless a capable and useful mobile Facebook interface. Curiously however Facebook chat is not supported.
Conclusion (4 out of 5)
Capable of supporting access to last.fm as well as utilising fring add-ons, fring for Windows Mobile is as much of a Jack of All, Master of Nearly All as its iPhone counterpart. Its immense versatility is its main advantage, as well as the fact that it costs nothing to use - however the interface isn't perfect with a few icons not fit for purpose while things can get a little confusing when setting up a connection to a chat network.
However, fring is a perfect addition to any Windows Mobile device whose main function is social networking and chat.
This post is part of the series: IM Clients
Reviews of the various Windows Mobile instant messaging clients available for download