Remote Control Windows Mobile Devices With My MobileR
What is My MobileR?
My MobileR is a remote desktop tool allowing the user to view their Windows Mobile device from their Windows PC monitor. The software is freeware, and can be put to a number of uses from cut and pasting to and from the Windows Mobile device to taking screenshots and even recording video.
Available from www.mymobiler.com, the app is a modest 517kb download (an alternative and unusual method to download and install the software via a ZIP file which is then unpacked to both PC and device is rather ungainly). Installation should be performed with your Windows Mobile device connected via Activesync, and takes up a minimal amount of space while running on Windows Mobile 2003, WM5, WM6 and WM6.1.
My MobileR Screenshots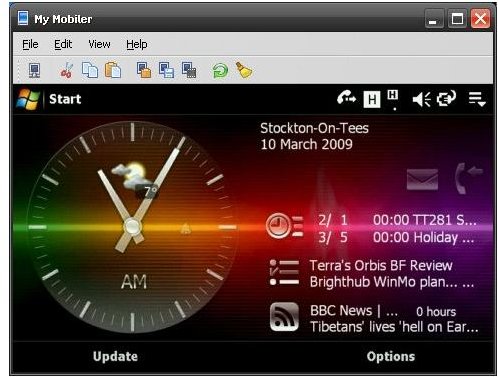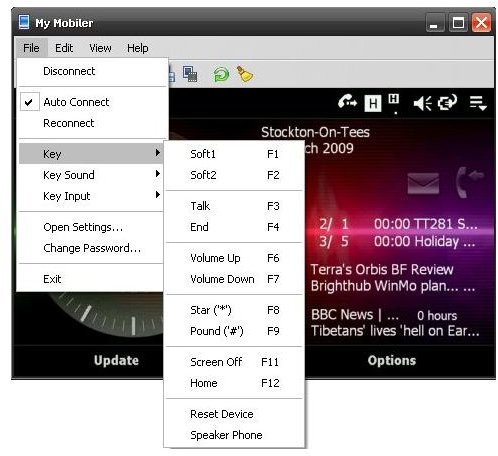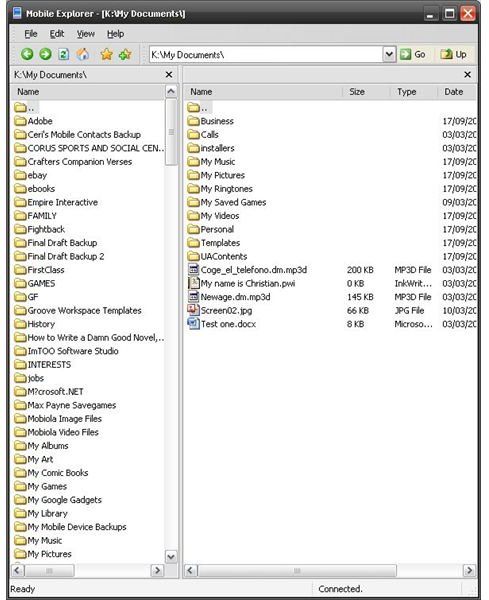 Fully Functional Remote Control of Your Windows Mobile Handset
As well as controlling and interacting with your Windows Mobile phone or handheld via your desktop mouse and keyboard, My MobileR allows you to re-orientate your Windows Mobile display from your PC as well as providing a specialised version of Windows Explorer called Mobile Explorer that enhances integration while browsing your device – it's a much simpler task now to copy and paste, check file sizes and more from your Windows PC.
Other features include the ability to resize the PC desktop representation of your mobile's screen, resize the shape of the window that the mobile desktop is displayed in, useful toolbar buttons to copy, cut and paste text and other selected content from the Windows Mobile device and on to the PC as well as utilising the Windows PC or laptop's functions keys (F1 – F12) as substitute softkeys on the Windows Mobile device.
Best Remote Solution Yet (5 out of 5)
There's no longer any reason to interrupt a connection between your Windows desktop and Windows Mobile device due to a telephone call – it's now a simple task of selecting "Speaker Phone" from the My MobileR menu while the device remains connected.
The software's best feature however is the ability to record your interaction with the Windows Mobile device, either via mouse and keyboard from your PC or via the device itself (while remaining connected, of course.) The video record function records a video in AVI format of the progress on your Windows Mobile device – for instance you might want to record how to setup an email account, and the app's video record feature is perfect for this. Do note however that if you record your Windows Mobile desktop while interacting with it via mouse, the mouse pointer will not be picked up.
My MobileR is a superb application that offers the best selection of features for interacting with your Windows Mobile device from your Windows desktop or laptop.