Skype For Windows Mobile Review: Make Cheap International Calls from Your Phone
Requirements
Giving access to the entire Skype network via your device, Skype for Windows Mobile requires as little as a Skype account and a Wi-Fi connection to allow phonecalls to any landline via VOIP (Voice Over Internet Protocol) technology.
Phonecalls to other Skype users are free, while calls to landlines and cellphones come out of an optional credit or subscription that can be bought – of course no credits means only calls to Skype users can be made. All you need to do is sign up with Skype.
Downloading Skype for Windows Mobile
Despite some success on certain Windows Mobile devices, Skype are no longer continuing development or support for their software on this platform. This is of course disappointing, and it remains to be seen if this attitude will be revised following the release of Windows Phone 7.
However existing users of Skype on Windows Mobile can still use the app - which means anyone that can find a copy still has the chance to use the service.
One location online where Skype can still be downloaded is CNET. Unlike third party Skype clients for Windows Mobile, this version allows for text chatting as well as voice conversations, and features improved sound and stability. The download file is an executable (.EXE) file that requires the phone to be paired to your PC and Activesync to be running in order for the installation to succeed - get this from download.cnet.com.
The first run of Skype for Windows Mobile requires that you sign in to your Skype account – after that, it's a case of making and receiving phonecalls over the Skype network and beyond, or regular text chat.
Windows Mobile 2.5 Images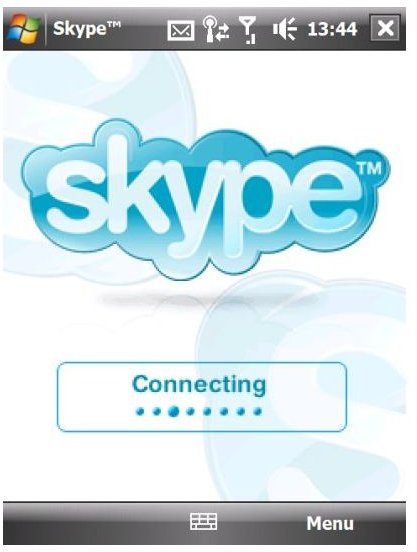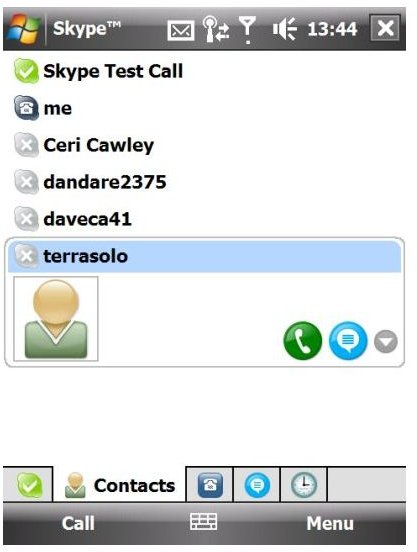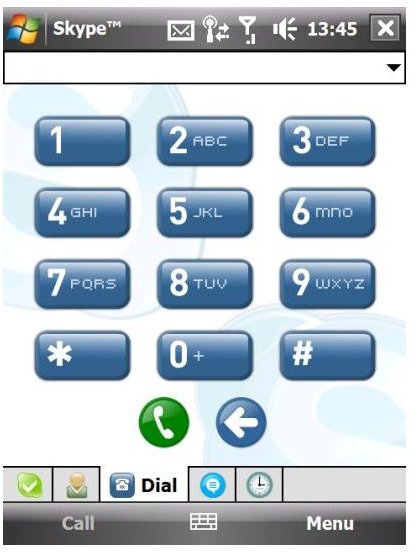 Installation and Memory
The installation takes up a huge 12MB, however – so users with less space than others might find that calls over VOIP aren't worth the trade-off. Installation is a lower 6MB if installing from a memory card on your phone – and still it is quite a high allocation for a Windows Mobile application, especially when third party Skype software takes up less space. Whether it is worth installing Skype over alternative software depends really on whether other, non-phone features are going to be used.
If your phone isn't connected to a Wi-Fi network, 3G, EDGE, HSDPA and other similar networks will all provide suitable connections, but note that you will need an unlimited data plan with your network provider. Skype is unsuitable with GSM/2G networks.
Overal Review (4 out of 5)
The Skype website features a detailed list of various call tariffs for both calls and SMS.
Skype for Windows Mobile is a solid piece of software, one that arguably runs better than the desktop version. It is fully featured, so whether or not the Skype app is better than a third party alternative depends entirely on how you use Skype.