Windows Phone 7 Food Apps You Should Try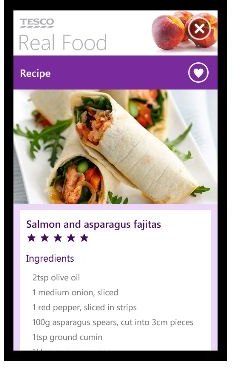 Food on Your Phone
Windows Phone 7 apps continue to become available following the launch of the impressive new Microsoft mobile platform, and there are many that are focussed on cookery and food.
As long as you have your phone safely out of reach of any splashing fat or water and any prying hands while out in public, these apps could prove extremely useful in many food-related situations. Whether you're planning on cooking at home and eating in and require an online purchase from your local supermarket or have the time and opportunity to head out and eat at a good local restaurant there are many apps that can help you enjoy food.
Note that all apps are available exclusively from the Zune Marketplace.
Recipe Apps
If you're planning on eating in then you will need a good selection of recipes to get started with and Tesco Real Food (available free) gives you Windows Phone 7-styled access to a huge selection of recipes on the Tesco website. Additional features allow you to save your favourites to return to later.
Another useful Windows Phone 7 recipe app is Recipe Vault. Available for £1.99 in the UK, this app displays recipes and gives you the chance to add the ingredients to a shopping list which you can then refer to when you go to the store.
Finally you might try iFood Assistant Plus (79p in the UK) which offers inspirational food ideas whenever you need them and even features how-to videos.
Kitchen Toolkit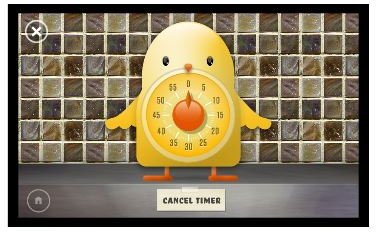 Once you have got hold of all of your ingredients and you have started working through the recipe, you might find you need some additional help in the shape of a unit converter or a timer – or even some diagrams of beef or pork cuts.
Kitchen Toolkit is a low-cost app (79p) that offers these tools and describes itself as a "Swiss army knife" for home cooking. Certainly the unit converter is useful for scaling down recipes, so this is one that you might like to try.
What Am I Eating?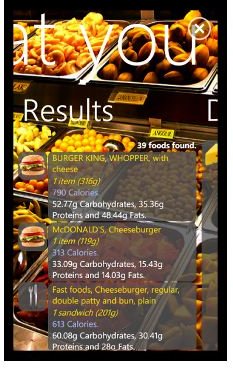 Spotting a nice recipe is one thing – eating it is another and knowing exactly what it is you're enjoying is another thing entirely. We all enjoy food but few of us realise exactly what it is we are enjoying, whether it's fats, carbohydrates, proteins, etc., but with the What Am I Eating app (£1.99 in the UK) you can quickly run a check to find out exactly what the nutritional value of the meal and serving is.
Cholesterol, vitamins and other information are available for meals from popular chain restaurants (such as McDonalds and Burger King) and standard recipes so you can truly know what you are eating.
Windows Phone 7 Superfood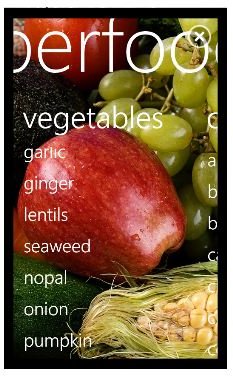 In contrast to listing the nutritional value (or otherwise) of the mass produced super meals of the fast food joints is Superfood, an app that is packed with information on "superfruits" and "supervegetables".
Including a nutrient calculator, 100 recipes and also acting as a reference tool to tell you just how powerful these natural "superfoods" are, the app (£1.99 in the UK) will also help you to work out your recommended daily intake with its handy nutrient calculator.
Automatic Tipping with Tip-o-Matic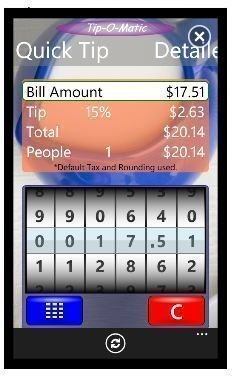 If you've opted to eat out and been particularly impressed with the food, the service, the wine or all three, you will want to leave a tip.
Working out how much to leave – and indeed how to split it when you're with friends – can be problematic at times, but Windows Phone 7 can come to the rescue in a variety of ways and with a big selection of tipping apps.
There is immense choice on the Zune Marketplace for tipping apps but the most usable is probably Tip-o-Matic which offers a selection of interfaces to calculate tips in dollars, euros, yen and pounds. This app is available for just 79p in the UK.