What to Expect in the Windows Phone 7 Update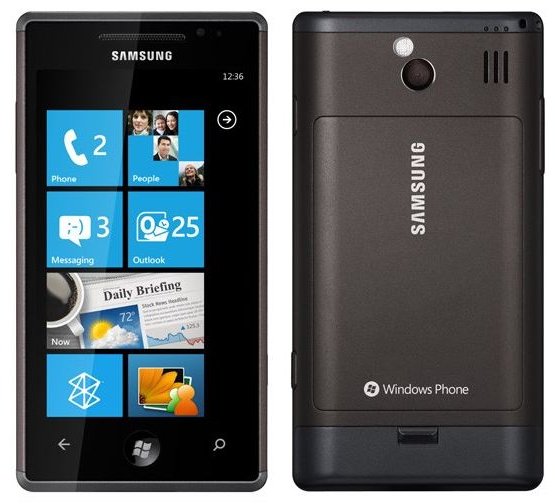 Where is the Windows Phone 7 Update?
With Windows Phone 7 now available from mobile networks and retailers, plenty of people have had the chance to take a good look at the devices and the operating system, and find some flaws.
This is natural – it is a new platform running on mostly new hardware so there is bound to be a few teething problems such as missing features or glitches. In 2011 there will be a Windows Phone 7 update which will enable Microsoft to resolve any particularly severe issues with the operating system, but as things stand there is only one change that we know of – the addition of copy & paste, as confirmed at the launch.
So what other changes might be included in the Windows Phone 7 update?
(Image credit: microsoft.com)
The Main Windows Phone 7 Update
Copy & paste functionality was bizarrely left off the "shopping list" of Windows Phone 7 when the full features were announced in early 2010, and it took a lot of noise from both tech journalists and the development community to persuade Microsoft to reinstate what is considered to be a basic function and one that was left off Apple's iPhone for so long (particularly surprising as copy & paste was first seen on Apple computers).
However its reinstatement was too late for the Windows Phone 7 launch, which is why it is expected to be the main feature of the impending Windows Phone 7 update set to be made available early 2011.
Custom Ringtones
If copy & paste isn't something that affects you too much, setting custom ringtones might be. For some reason Microsoft omitted the feature which comes as standard with the most basic Symbian handsets, but it is heavily expected to appear in the Windows Phone 7 update.
At present the only ringtones available are those included within the operating system – while the selection may be plentiful, you can never have enough ringtones and a means to add and edit audio clips to then set as a new ringtone either for general use or to apply to a particular contact would be well-received.
Tombstoning vs Multitasking
One of the reasons Windows Phone 7 handsets have such great battery life is down to tombstoning. This is the means by which applications are frozen and closed when you return to the Start screen and then are reawakened when you return to them; it is preferable to multitasking as it uses less resources.
However, Microsoft are said to be working on introducing multitasking in the first Windows Phone 7 update, something that might change the way in which many users experience the platform.
Flash and Silverlight
Surprisingly Microsoft omitted to introduce Silverlight support for Windows Phone 7 but another of the big wishes for the update is that not only Silverlight but Adobe Flash will be available to enrich the browsing experience, not to mention the apps and gaming experience.
Adding support for these two technologies would increase the possibilities for developers of apps on other platforms and make accessing certain websites possible.
Whenever it comes (probably January 2011) do make every attempt to read up on any issues or problems that might arise from the update before installing it on your own Windows Phone – mobile platform updates can often have problems.