Top Windows Phone 7 Tips & Tricks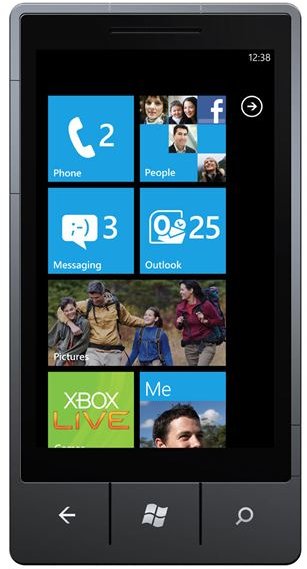 Shortcut to Success
Windows Phone 7 is a powerful mobile platform with a variety of functions and features that can allow you to perform all the usual mobile tasks – but do them quicker.
It does this thanks to the super-fast Metro user interface which sensibly gathers useful and relevant information into "live" tiles on the Start screen. These tiles are regular updated, which means you can quickly see information, updates and alerts that you would need to act upon.
However, there is much more to Windows Phone 7 than just a few tiles – so let's look at some of the top Windows Phone 7 tips and tricks!
Password Protection
The most important thing you can do with your Windows Phone 7 is to protect it, particularly if you have a lot of personal information stored on there. To do this, go to Start > Settings > Lock & Wallpaper and slide the Password switch to On.
You can then create a 4-digit password which must be used to unlock your phone at all times.
Save Battery Power
Battery life is often the first thing to go on a mobile phone and Windows Phone 7 is no different. However, you can save power by taking advantage of certain settings, such as disabling GPS.
This is probably only going to be of use if you're regularly out and about, and can be disabled via Start > Settings > Locations. You can also disable geotagging in photos by going to Settings > Applications > Pictures & Camera and switching Include location (GPS) information in pictures you take to Off.
Accents and Spelling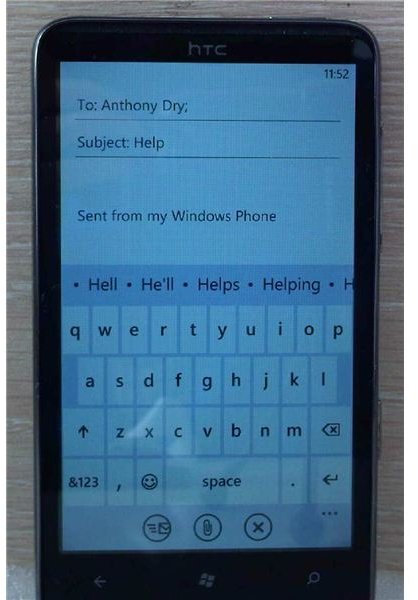 The software keyboard and spell check facility offer some fantastic features to enable you to enter text as you want it to appear.
To start with you can add an accent to a letter (for instance you might be typing) by tap and holding the letter concerned to display all of the variants.
Meanwhile spelling can be altered by keeping an eye on the word suggestions that appear above the keyboard, while words you have already added incorrectly can be tapped to display a list of suggestions. You can also fix errors by dropping the cursor into the middle of a word – this is done by holding your finger on the word and keeping an eye out for the insertion point flying down from the top of the screen.
Find My Phone
Using Find My Phone you can track down your Windows Phone 7 handset when it is missing, either via Bing Maps or via a special ringtone that the phone will play until you find it.
To activate this, go to Start > Settings > Find My Phone and activate Save my location….
For a more comprehensive overview of this great feature, see How to Find a Missing Windows Phone 7 Device.
(Images via author)
Auto Upload Images to SkyDrive
This is a really useful tip and a great way to make use of the SkyDrive storage that you should have (if you don't setup a Windows Live account to take advantage of it!) to access various Windows Phone 7 features.
Basically this function will use your wireless network or mobile internet connection to upload freshly-snapped images to your SkyDrive, and in the event of no network connection your phone will save the photos until it finds one.
Go to Start > Settings > Applications > Pictures & Camera and switch on the Auto upload to SkyDrive option.
Disable Xbox LIVE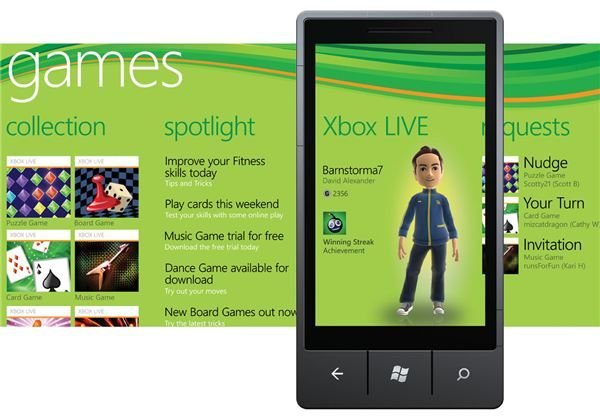 Although Windows Phone 7 offers excellent integration with Xbox LIVE we're not all gamers. Understanding this, Microsoft have included a setting that can disable this. Simply browse to Settings > Applications > Games and slide Connect to Xbox LIVE to Off.
You can then dispose of the Xbox LIVE tile from the Start menu with a long tap to display the Pin icon – just tap this to remove the tile!
Don't Add Facebook Contacts
Facebook is integrated into Windows Phone 7 so you don't even have to have the Facebook app – but if you're wanting to prevent all of your Facebook friends from appearing in your People list of contacts, you can prevent this from happening.
In Start > Settings swipe left to go to Applications and then People. Scroll down to Include Facebook friends as contacts and select Only add Facebook information to existing contacts.
Email Signature
To set up an email signature, you should first open the inbox for that account (if you have multiple email accounts set up, a different signature can be specified for each) and drag the menu up via the three ellipses (…).
Next, go to Settings and select Use an email signature to unlock the option and then enter your signature. Note that while space for a signature appears to be limited to a single line, tapping Enter on your keyboard will display more space.
Bookmark Webpage to Start Menu
This is a great tip and lets you get straight to your favourite websites without going to the trouble of launching Internet Explorer Mobile.
In the browser, open the page you want and then drag the menu into view via the ellipses (…). Use the Pin to Start option to create a tile for that web page and then you can use the standard Start menu customization methods to position it where you want.
You can add as many of these Windows Phone 7 shortcuts to your Start screen as you like!
Delete Multiple Emails
If you're a regular email user, then you might get through quite a few every day. Deleting messages individually can be time consuming, but using this final Windows Phone 7 shortcut you can quickly delete many emails at once.
In your Email inbox, find the messages you want to delete and tap the left-most side of the screen. This will reveal the check boxes for you to choose the emails to be deleted; when done, press the Delete (trashcan) button.
(Images via www.microsoft.com)