Windows Phone 7 Bugs and Their Impact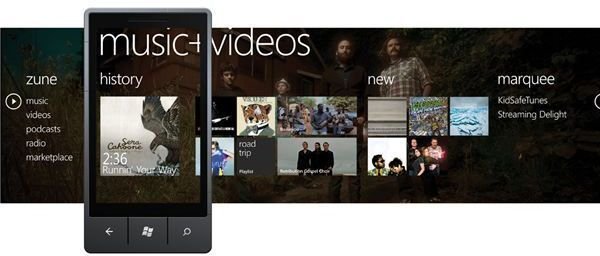 How Can Windows Phone 7 Improve?
Windows Phone 7 is the highly anticipated new mobile platform from Microsoft. Following its European release in October 2010 and subsequent worldwide release in November it has been shipped on a range of devices from Samsung, LG, Dell and HTC.
As an entirely new mobile platform, there was bound to be a few bumps to iron out, and there are certain aspects of the slick new mobile OS that need to be fixed. Overall the platform is sturdy and a huge improvement on Windows Mobile – but what does Windows Phone 7 need to do to improve?
Which Windows Phone 7 bugs need immediate attention?
Windows Phone 7 Bugs
While a largely successful new mobile operating system, Windows Phone 7, like all other systems, isn't without the odd bug. These might be device specific or universal across the platform, but the majority can be resolved by restarting your device.
Here are some common bugs:
Zune and Marketplace crash or freeze – these problems may be due to memory issues; they are common in devices where additional microSD memory can be inserted. If your device doesn't have additional memory, the phone's on-board memory is likely suspect, and you should speak to the vendor.
Camera settings – for some reason the Windows Phone 7 camera settings don't save! This means if you set a particular zoom, for instance, and leave the camera app, when you return to the app the zoom has reset.
Screen freeze – some users find that their phone's screen will no longer respond in the correct manner without restarting. This problem is not unique to Windows Phone 7 and is likely to be device-centric.
Email sync with Exchange 2003 – there are various sync problems with Windows Phone 7, most notably with Microsoft Exchange 2003. At present there is no fix for this problem other than to use a more recent version of Exchange.
Can Windows 7 Bugs Be Resolved?
It seems like there are a few shortcomings with Windows Phone 7 – but this is nothing that Microsoft won't already be aware of. In fact it looks as though they have been preparing fixes for any Windows Phone 7 issues that should arise.
The old Windows Mobile platform features an update button which was pretty much never used. For those devices, the only way for people to get a new version of Windows Mobile installed was to visit a site such as xda-developers.com and download a new ROM designed for their device.
Things have moved along considerably since then; with Apple leading the way using a live update that can be downloaded directly to iPhones, Windows Phone 7 is likely to follow suit. The new mobile platform features an update system (Settings > Phone Update) that will detect when updates are available as well as manage the download.