Accessing the "Zune Phone" Windows Phone 7 Music Store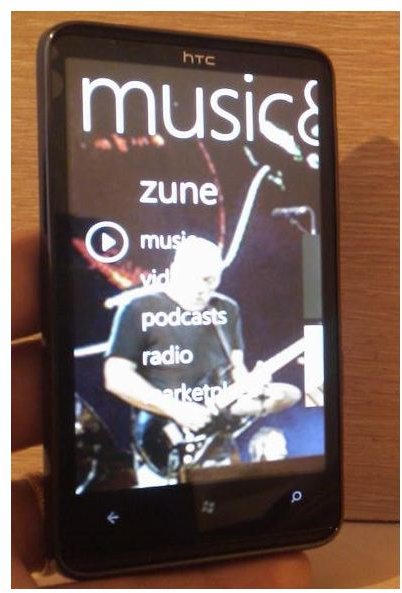 Seamless Media Syncing with Zune
One of the top features on Windows Phone 7 is the integration of the Zune media player into the operating system. This means users get great, seamless media synchronisation as well as the ability to download tunes from the Zune store, integrated into the Windows Phone 7 Marketplace.
Each of the launch Windows Phone 7 handsets have great sound playback so it makes sense that the marketplace should offer downloadable media content. It's easy to search the marketplace for tracks and download them to what is effectively a Zune phone, and even simpler to sync the downloaded media with your PC.
What is Zune?
While you might know about Windows Phone 7, Zune could be a concept that is totally alien to you. Basically it is a portable media player and web browser – pretty much Microsoft's answer to the iPod Touch – to which Windows Phone 7 owes a considerable debt. There are striking similarities between the user interfaces of each device, and a Windows Phone 7 can be considered a suitable replacement for a Zune in just the same way an iPhone might be considered a telephonic substitute for the iPod Touch.
Access the Zune Store on Windows Phone 7
To access Zune on your phone, you need to go first go to the start screen of Windows Phone 7 and find the Music & Videos tile. Tap this to enter the hub, where you will first see a list reading:
Music
Videos
Podcasts
Radio
Marketplace
This menu will take allow you to play each type of content, as synchronised with your PC or downloaded to your phone via the Marketplace (with the exception of Radio, which is built in and requires the headphones to be connected and act as an antenna).
If you scroll to the right you will see the History list of what you have recently played, while under New you will see what has recently been added. In the Marquee section you can launch media apps that you might have on your phone such as Last.fm or YouTube.
Buy Tunes for Zune in the Marketplace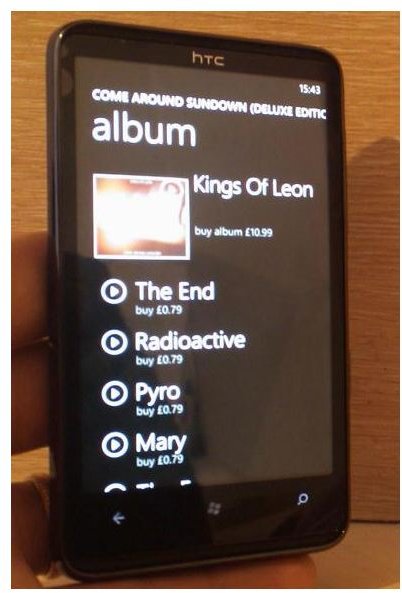 You can purchase tracks for playback via the Marketplace link in Music & Videos or via the main Marketplace tile on the Windows Phone 7 start screen. When you first open it, you will see a menu:
Tap Music to see all of the tracks that are currently being promoted for download; occasionally free tracks are listed so it's worth checking this regularly.
Slide to the right to view New Releases and Top Albums, or scroll further to find an index of musical Genre.
These too are split into New Releases, as well as Top Songs, Top Albums, Top Playlists and Top Artists. If you cannot find the music you're looking for by now, then you will need to use the Search function.
Searching for Music on Windows Phone 7 Marketplace
Tap the Search button on your phone (the small magnifying glass) and type in the band name, album or song title you are looking for. When you find the track, tap it to view details and even play a short sample before purchasing. To buy music via the Marketplace, you will need to have a credit card setup with your account. If this hasn't been done in advance, you can do this online via your phone's browser.
Once successfully added, you can add tunes and play them back on your Windows Phone "Zune" player or on your PC!