Change Your Windows Phone 7 Ringtone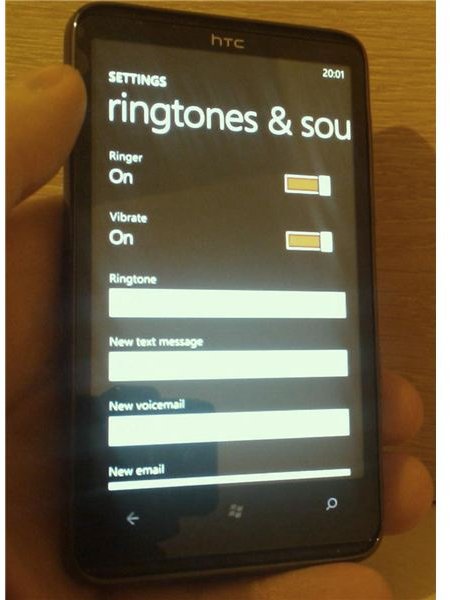 Windows Phone 7 Customization
If you have just got a new Windows Phone 7 device and synchronized your contacts with Facebook, Google or Windows Live, you probably think it's time to start customising your handset.
One place to start might be with the look and layout of your phone; the second would be changing the default ringtone.
Windows Phone 7 features a great selection of ringtone and notification options, allowing you to set an overall default ringtone or different tunes for different individuals.
Let's take a look at the options as we take a walk around the very user friendly Windows Phone 7 Ringtones & Sounds settings.
How Do I Access Windows Phone 7 Ringtones?
The ringtones and sounds can be accessed on your Windows Phone 7 device via the Settings tile, or by sliding right to the programs list (also accessed by tapping the arrow) and scrolling down to Settings. Under System, choose Ringtones & Sounds – and you now have access to various settings for your ringtones.
To set a new Windows Phone 7 ringtone, use the Ringtone menu to choose a new one. On HTC devices the default ringtone is "Quietly Brilliant". You can access the Ringtone menu simply by tapping the currently selected ringtone - use the small play button as you scroll through the list to find a ringtone that you like, and then tap the ringtone's name to select it.
Other Ringtone Options
As well as setting new Windows Phone 7 ringtones, you can also access various other notification settings in the Ringtones & Sounds screen. For instance, you can turn the Ringer on or off using the small software switch, just as you can enable or disable the Vibrate function.
Similarly, you can set alert sounds for new text messages, new voicemail and new email messages.
Other sound options allow you to play a sound for Appointment reminders, Key press when you make a phonecall, when you Lock and unlock your phone, and any other notifications with audio options.
Note that enabling all of these options can impact on your battery life; similarly disabling some of them will degrade the Windows Phone 7 experience.
Other Windows Phone 7 Ringtones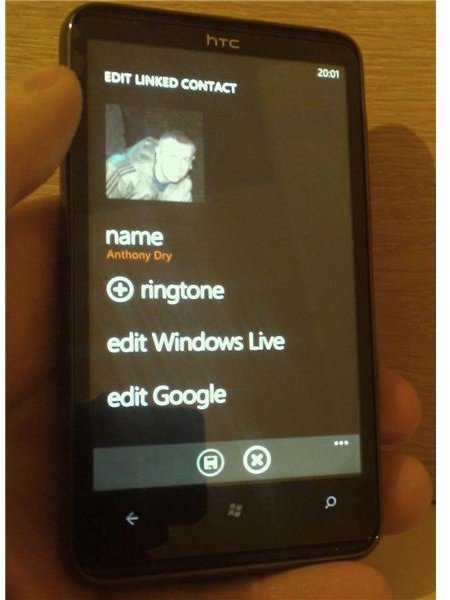 You may also alter Windows Phone 7 ringtones by setting an individual ringtone for each contact you have in your address book.
To do this, from the home screen go to People and then find the contact you wish to assign a ringtone to. Open this contact and then tap the pencil icon to Edit the record. Click the + ringtone link to open your list of ringtones – you can then either leave the default choice set or you can choose from the many included sounds.
Unfortunately as things stand, Windows Phone 7 doesn't allow users to set their own custom ringtones. This isn't ideal, of course, but it is likely to be one of the things that future updates to the operating system will address.