How to Organize Your Windows Phone 7 Contacts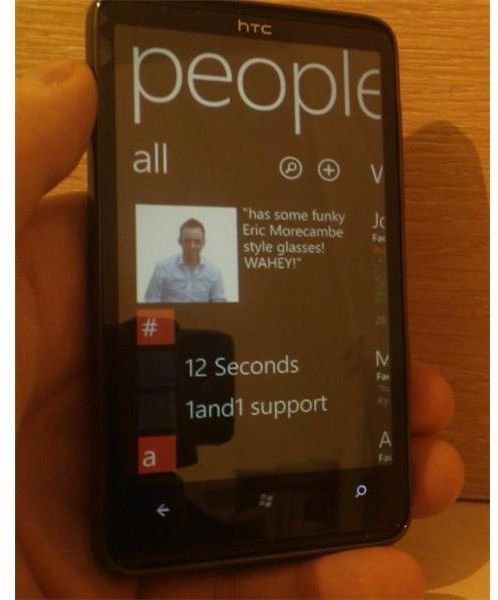 Manage Your Contacts
Thanks to integration with various social networking services, Windows Phone 7 allows considerably flexible contact management, allowing you to link up SIM contacts with those on Facebook, Windows Live and Yahoo!
Once you have contacts on your phone, managing them is simple, and with the link up options described above you can quickly and easily assign images to your contacts and choose how to interact with them, either via phone call, SMS, email or one of the social networking services.
Let's take a look at how we can manage our Windows Phone 7 contacts, from syncing contacts with Facebook to deleting them.
Syncing Windows Phone 7 Contacts
To begin syncing your Windows Phone 7 contacts, you first need to sign in to a suitable account. If you have already setup a Windows Live or Microsoft Exchange account, for instance, the contacts associated with these accounts will be synced to your mobile.
In order to setup one of these accounts, go to the programs screen (slide your home screen to the left or tap the arrow) and go to Settings > Email & Accounts. Here you can use the Add an Account option to setup a Microsoft Exchange account, or use Windows Live to connect with a Hotmail or Windows Live account.
Other support accounts are Facebook and Google, and by setting up your accounts with these services on your Windows Phone, you can also synchronise contacts. You'll also notice that Facebook and Windows Live contacts will have their profile pictures synced to your phone, making them easier to find.
Managing Duplicate Contacts in Windows Phone 7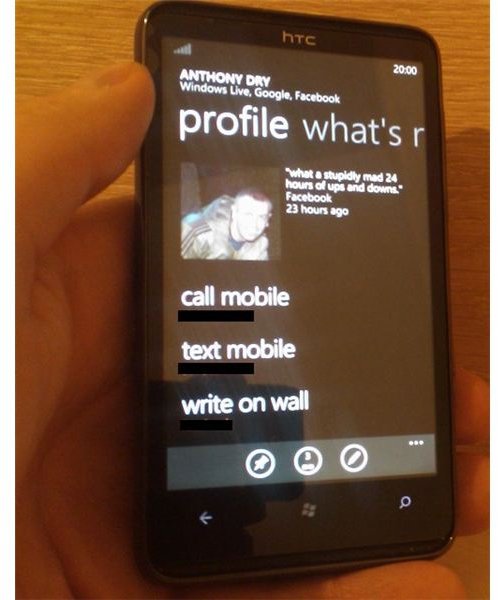 Obviously if you're syncing contacts from Google, Windows Live and Facebook with your Windows Phone 7, you might find that one or two of them are duplicated.
You can check this by browsing your Contacts in the People hub – under All (where you might wish to add new contacts with the + symbol) you can scroll up and down through your list of contacts. Facebook, Windows Live and Google contacts will all be listed alongside each other, and you will probably want to reduce the number of duplicates, something you can easily do using the Link icon (represented by a small chain in the menu for each contact).
Linking and Deleting Contacts in Windows Phone 7
In order to allow you to manage your duplicates, Microsoft have provided a great linking tool to let you map the same contact on Facebook onto the entry for their Windows Live or Google details.
Via the Link icon, scroll through your contacts looking for the duplicate for the contact you're currently viewing; you'll possibly have different email addresses or mobile numbers for the various contacts, and once you have successfully linked your contacts (which Windows Phone 7 will make easy by matching up similar names) you will be able to edit these fields via the pencil Edit icon available in each contact page. You'll also notice a drawing pin icon – this can be used to Pin the contact to your home screen.
(Images via author)