Best Social Networking Apps for Windows Phone 7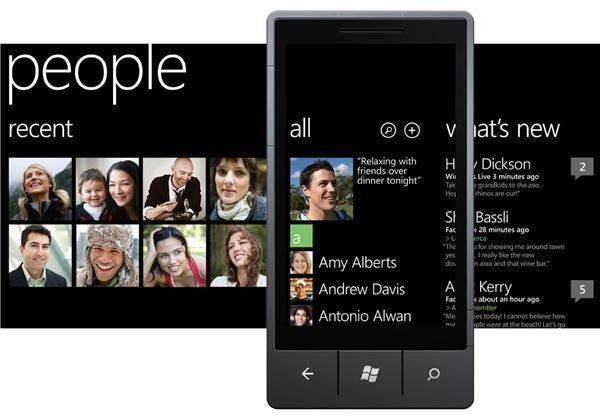 Get Social with Windows Phone 7!
Mobile phones have developed over the past few years to allow users to take advantage of all their favourite online services. It started off with chat clients and photo upload sites, and soon began to encompass websites like Facebook.
Social networking is a key element of Windows Phone 7 – Windows Live, Yahoo! and Facebook are all included natively, meaning you can access all three from a single screen on your phone!
Along with this native functionality, there are also individual social networking apps for Windows Phone 7 – so let's take a look at these and see how they measure up!
Facebook Social Networking App for Windows Phone 7
The Windows Phone 7 already comes with integration with Facebook as standard via the People hub if you want a fuller Facebook experience you can download the full app.
Matching integration with the UI with all of the vital Facebook functions such as the news feed, photos, commenting on your friends' posts, "Like" notices, profile and photo viewing and of course setting your own status updates, access to your Facebook inbox and event alerts, the only thing that this mobile app doesn't include is access to games!
This king of social networking apps for Windows Phone 7 is free on the Marketplace.
Twitter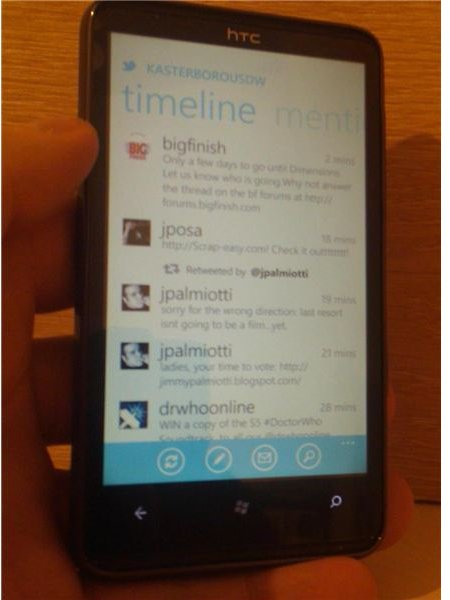 Twitter for Windows Phone 7 is possibly easier to use than the desktop app – every function you would need to access in one easy to use app. Check your timeline, view mentions and direct messages, check and update your lists and do all the usual writing, retweeting, adding hashtags and photos and pretty much everything else you do in Twitter. You can even add your location with GPS, and access multiple Twitter accounts, all from your Windows Phone 7 handset!
Available free in the Marketplace, the Windows Phone 7 version of Twitter also features the expected integration with the stunning Metro user interface.
Foursquare
A popular tool for anyone visiting a new city or just looking for something new to do in their own, Foursquare allows you to find new places, check useful information in the form of community-generated tips and even unlock awards for registering achievements for things like staying in x number of hotels.
The app also works as a great way to find hotels, bars and other useful venues, and you are encouraged to leave your own tips and ratings for everywhere you go, in order that other Foursquare users can benefit from your own experiences with these places!
TickWell
This is a social networking service that allows you to share emotions – in the form of smileys – with family and friends. Focussing on privacy – a clever pie diagram allows you to include or exclude different types of contact – TickWell does have a drawback. Basically, everyone you want to communicate with on this network has to sign up themselves.
However it is a useful tool - a demo of TickWell can be found on the MSDN Blogs, meanwhile you can find out more about the TickWell concept at tickwell.com.
Copia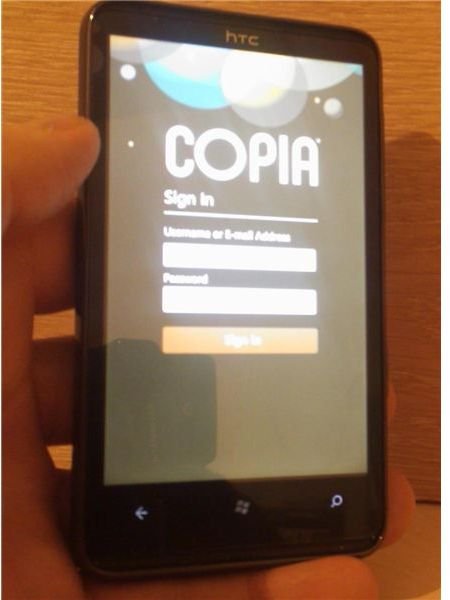 I hadn't previously been aware of Copia, but it seems it is a social network for lovers of books – you can visit www.thecopia.com to find out more, but basically the idea is you read ebooks on your phone and share your thoughts about them across various social networks.
At heart it is an ebook reader that allows you to socialise the experience of reading while also accessing the Copia marketplace for new texts.
It's an interesting concept – one that basically attempts to synchronise books and social networking between your PC, your Copia account and your Windows Phone 7.
All apps available exclusively via the Windows Phone 7 Marketplace
(All images by author)