Free Windows Phone 7 Apps - IMDb, Last.FM, Twitter And YouTube!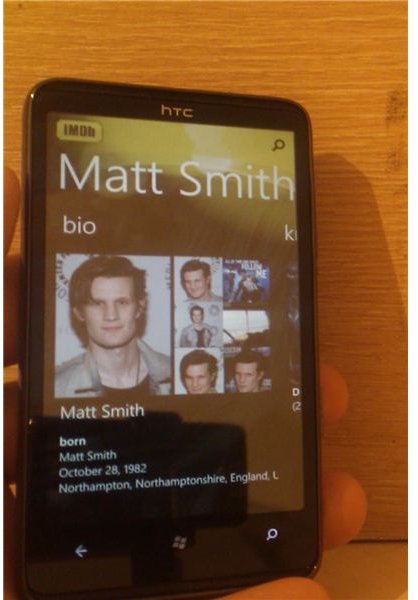 Can I Get Free Apps for Windows Phone 7?
Windows Phone 7 is here, and it has launched with a top selection of free and premium apps. While the premium apps are available for more specific purposes, a huge selection of free mobile applications can be downloaded over the air for instant use, enhancing the functionality of your new mobile device.
Lists like this are often contentious, so what you will find here are the top 10 free Windows Phone 7 apps that add a vital new element to the phone, can be used regularly, and work as specified - and they're all available to download right now from the Marketplace!
IMDb
Looking for that elusive movie title that the actor whose name escapes you in that show last night was in?
You need IMDb!
Unlike the ugly advert-littered desktop browser-based version of IMDb, the Windows Phone 7 is an absolute joy to use. The app blends in with the Metro UI – the stylish, futura-style user interface that has so defined this mobile platform – to display all the same information that is available on the main IMDb site in a form that is much easier to use.
YouTube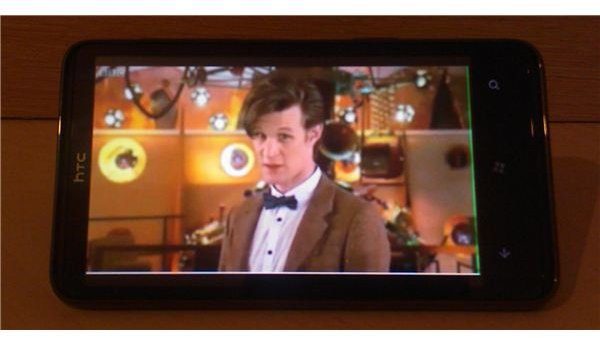 Few websites are as popular as YouTube, so it makes sense that the popular Google-owned video sharing site would feature its own free Windows Phone 7 app.
This is a functional version of the YouTube website which effectively takes the form of a plugin to the version of Internet Explorer featured on WP7 handsets. As a result, the YouTube app doesn't blend in with the UI but is regardless a satisfying app that allows you to view all the movies and clips on YouTube, and sign in to your own YouTube account and even upload movies from your phone!
Twitter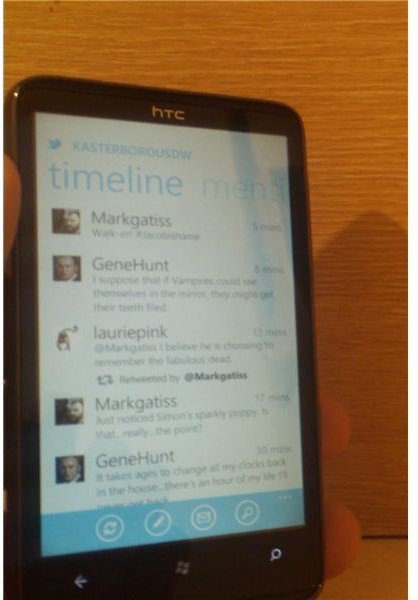 Windows Phone 7 has its own Twitter app, possibly the best Twitter-built client of all mobile platforms.
This is hardly a surprise – Twitter and Windows Phone 7 share a refreshing attitude to design which comes together beautifully with this app. It is clean, easy to use and functional, just like the Metro UI, with which it merges effortlessly.
You can send messages, retweets, switch between multiple accounts and it even supports automatic URL shortening, as well as allowing you to upload camera snaps – great stuff!
Last.fm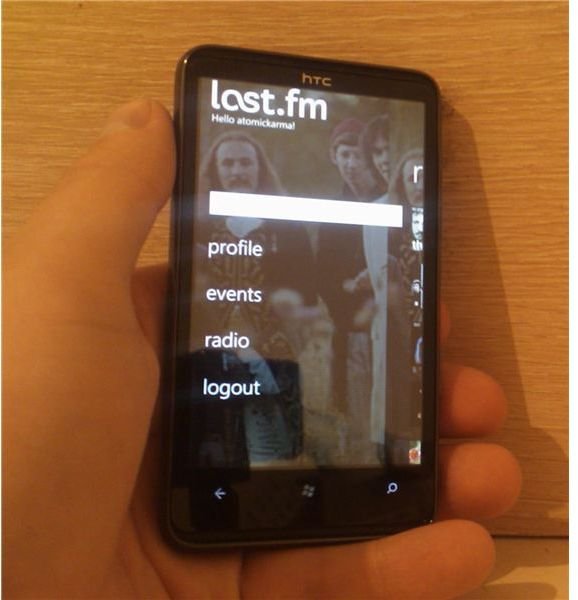 A great choice for mobile music streaming – and featured here as it is the best international option – Last.fm's Windows Phone 7 app is as functional as that of the Android and iPhone.
Simply sign in to access your profile and preferences, and the app will do the rest, scrobbling music on your phone and playing back tracks from your library or suggesting new ones. Just like the desktop browser version, you can also view artist profiles, upcoming events and listen to whatever other people in your neighbourhood are grooving to.
Flashlight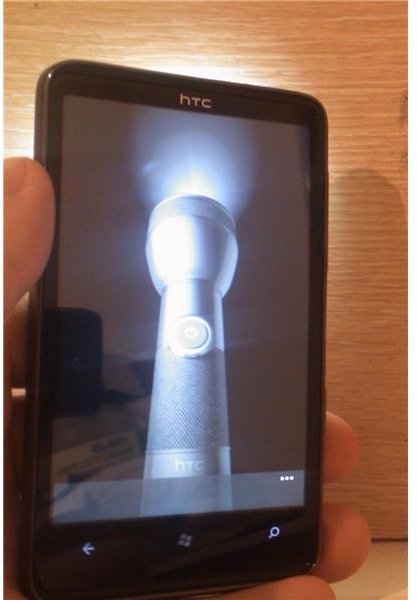 As utilities go, this is the best of a couple of different lamp apps. Simply download and install this free Windows Phone 7 app to illuminate darkness. It has three power settings, and makes great use of the LED flash on your phone.
Interaction with the flashlight is via the touchscreen display, which features an illustration of a torch, a switch to control brightness, and a beam of light at the appropriate strength.
I've already used mine to read the gas meter!
Photobucket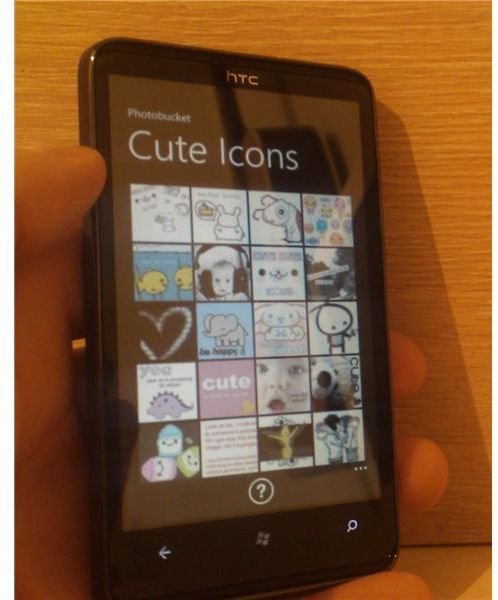 Windows Phone 7 features fantastic native integration with Facebook which includes sharing images (more on that later) – but if this isn't enough for you then the Photobucket app should be just what you're looking for.
This allows uploading of photos taken on your Windows Phone 7 with your Photobucket account, where they can be tagged, linked to and shared with friends!
SimpiRSS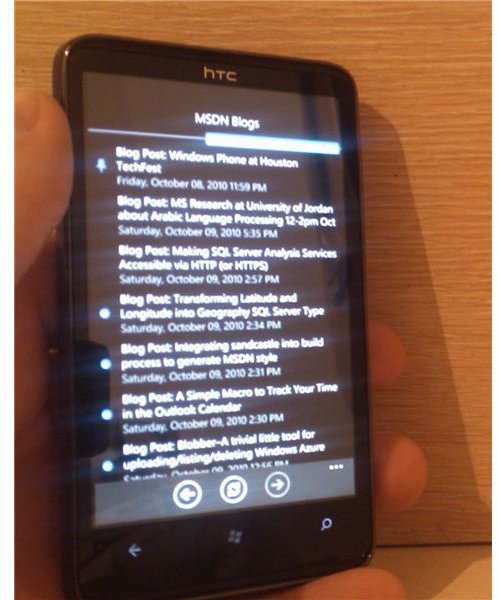 News apps are hard to pin down at present for Windows Phone 7; thanks to the localization that GPS brings apps are available for a variety of popular international and regional news services.
For a more tailored news service, however, SimpiRSS Reader lets you import feeds from Google Reader, add them manually, search for popular feeds or even browse the web for them, and presents them in a pleasant integrated view.
MS Unit Converter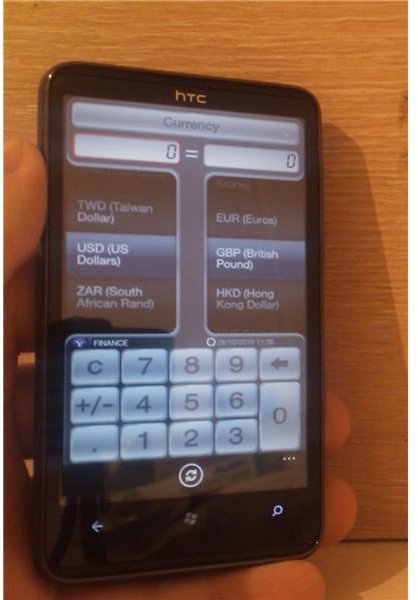 You simply cannot have a roundup of mobile apps without including a unit converter, and this free one from Microsoft is a great tool for checking pounds between dollars, pounds and kilos and feet and meters.
Simple to use, the Unit Converter lets you convert angles, fuel, currency, volume, time zones and much more – if you've never used a tool like this before, unit converters are brilliant for taking abroad. Don't leave home without it!
Facebook Windows Phone 7 App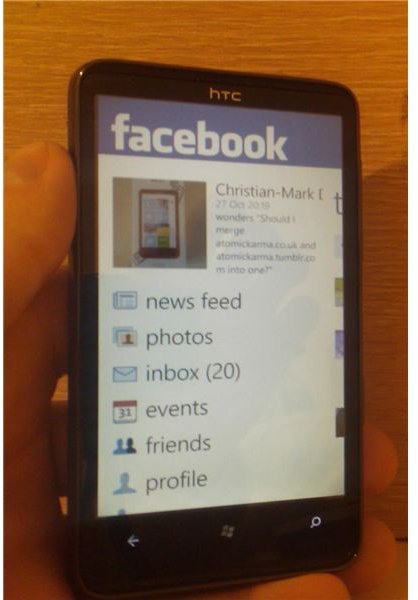 I was quite surprised to find a Facebook app for Windows Phone 7, given how this new mobile platform integrates with the popular social networking site. However, it does offer a more traditional interface with Facebook rather than the integration found in the People hub, and retains the visual integration with the UI.
Photos, notifications, birthdays, events and the usual updates and replies are all available in this mobile app, which pretty much only misses out the desktop browser stuff like games and creating groups!
Shazam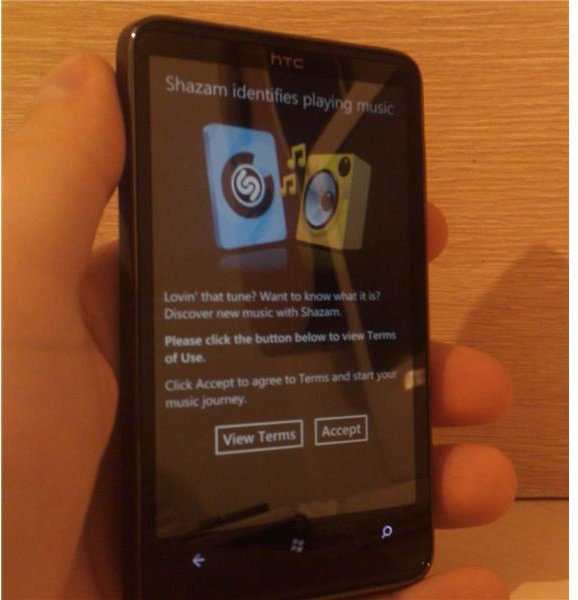 Name that tune! What, you can't? Well don't worry about it too much; Shazam can do all the hard work for you.
To find out the name of the track playing on the radio, in the supermarket or at the music festival, simply activate Shazam and hold up your Windows Phone 7 handset. Shazam will record a sample of the track and match it against a database of millions of tunes in order to find the right one.
With the resulting track and artist displayed on your phone, Shazam will then integrate with Zune to let you buy the song!
Don't forget, you won't just find premium apps on Windows Phone 7 Marketplace, there are free ones too!