New vs. Old: How Windows Phone 7 is better than Windows Mobile 6.5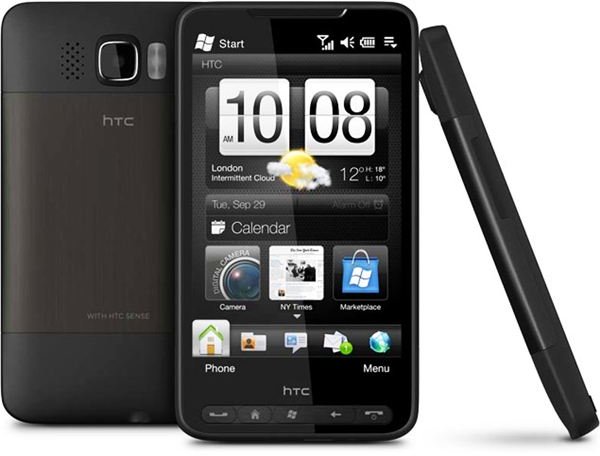 The Difference Between Windows Phone 7 and Windows Mobile 6.5
Microsoft has a long tradition in mobile platforms, but with Windows Phone 7, the company is moving in a completely new direction. Although a direct follow-up to Windows Mobile 6.5, it has a completely overhauled look, philosophy and framework. Windows Phone 7 is a complete departure from 6.5 as the two systems are by no means compatible with each other. Going from Windows Mobile 6.5 to Windows Phone 7 is not only an upgrade, but also basically a switch of platforms. Here is how the two differ from each other as we take a look at Windows Phone 7 vs Windows Mobile 6.5.
Old vs. New Hardware
First of all, Microsoft has dramatically changed its philosophy in terms of hardware requirements. With Windows Mobile 6.5, developers were free to design a phone to their desire. There were hardly any requirements at all, and they were definitely not mandatory. The result was a wide array of different phones with difference performance levels. However, Microsoft deemed this not an ideal situation. Windows Phone 7, on the contrary, has a list of requirements for potential phone manufacturers in order to be able to develop for the platform. These minimum requirements are [1]:
WVGA Capacitive Screen Size, capable of at least four touch points.
1Ghz processor with GPU Acceleration.
256MB of RAM.
8 GB of Flash Storage.
5 Megapixel camera with LED Flash.
A-GPS, Compass, Accelerometer.
Ambient Light and Proximity Sensor.
Three hardware keys: Start, Search and Back.
These requirements should at least guarantee some form of unity, and be something that defines the Windows Phone 7 platform. This is also a sign to software developers to make sure that their apps are backed up by a strong set of devices. With Windows Phone 7, the days of fluctuating performance of Windows Mobile 6.5 are definitely over.
[1] https://www.gsmarena.com/windows_phone_7_hardware_requirements_confirmed_two_wp7_phones_and_an_htc_hd3_rumor-news-1513.php
Windows Phone 7 vs Windows Mobile 6.5: Software Modification
The philosophy of 'unified' hardware continues in the software requirements. With Windows Mobile 6.5 developers were able to modify the system so much that the original platform sometimes became unrecognizable. A good example would be HTC Sense or Samsung's Touchwiz. These software modifications were often a blessing for the system as the developers could truly distinguish themselves from each other in this area. With Windows Phone 7, such a distinction is not possible anymore. The same as with the hardware, Microsoft will determine what the software will look like. Only one version of the Windows Phone 7 firmware will therefore be available, with no software modifications being allowed. Although the consumer will be the obvious winner of this model, as it allows for better clarity and firmware updating, developers have lost an important means of distinguishing themselves in an already highly competitive market. It therefore remains to be seen if the balance between pleasing consumers and developers is the right one, and if it will pay off in the end.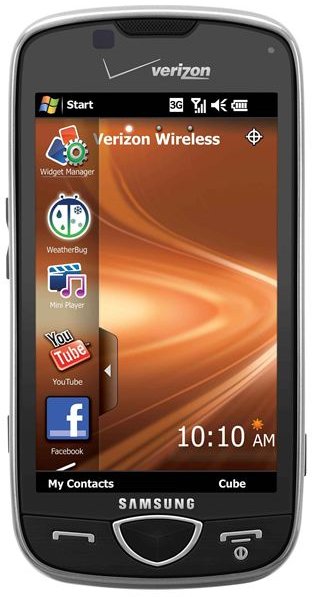 The Software Itself
The software that ships with Windows Phone 7 devices is truly what distinguished the platform from others and from Windows Mobile 6.5. Where version 6.5 was a slight upgrade from previous versions, it was still running on the same old framework from Windows Mobile 5; not exactly up to date. Even though Microsoft had prettified its platform since then, the underlying framework has not been upgraded. Most devices had to be controlled with a stylus, and options were always buried deep under a thick layer of menus. Now that almost all mobile platforms work with capacitive screens and finger touch input, this model is being let go of by most developers.
Windows Phone 7, however, is in its entirety developed with intuitiveness in mind. Letters cover a considerable area of the screen, which makes it easier for navigating around the software with the touch of a finger. Options are not buried anymore in menus. An obvious example would be the home screen. The 'live tiles' of Windows Phone 7 form the 'hub' of the system from which many application can be launched. However, to access the full list of installed apps, a user just has to flick the screen to the left. No more on-screen buttons and application mapping like Windows Mobile 6.5, which made it hard for many to navigate around the system, as Windows Phone 7 is all about ease of use. Whereas Windows Mobile 6.5 is designed around providing the user with a set of smartphone functions, which at the time Windows Mobile 5 was conceived was a rarity, with Windows Phone 7, these functions are put to the best possible use. This is quite possibly the only obvious development made from version 6.5 to 7.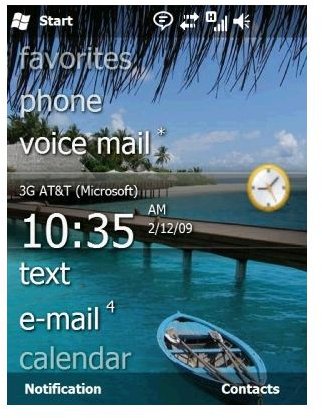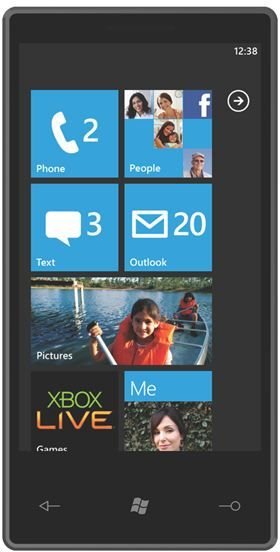 And the Winner Is?
It is obvious that the new direction Microsoft is going with Windows Phone 7 is mainly to guarantee a decent mobile experience for the consumer. It goes without saying that the most obvious winners of the new Windows Phone 7 platform are future device owners. Because of all the requirements, customers can almost blindly walk into a store and purchase a device that runs Windows Phone 7, as they can be assured a certain level of quality, both in terms of software and hardware. But there are always two sides to the story in the world of consumer electronics, as developers will be less happy with what they will certainly interpret as 'restrictions'.
Obviously it is in the best interest of the developer to develop a product consumers will like and want to purchase. A software platform like Windows Mobile 6.5 might even have a bad name because of its range of sub-par devices. However, in such a landscape it is easier for phone developers to bring something unique to the table. A company like HTC used this space to develop its custom software overlay in the form of HTC Sense, which was used to distinguish themselves from the competition. This advantage went away with Windows Phone 7. However, either way, as the Windows Mobile 6.5 platform is definitely in decline, both consumers and developers will welcome the breath of fresh air from Microsoft.