The Next Step for Windows Mobile: A Guide to Windows Phone 7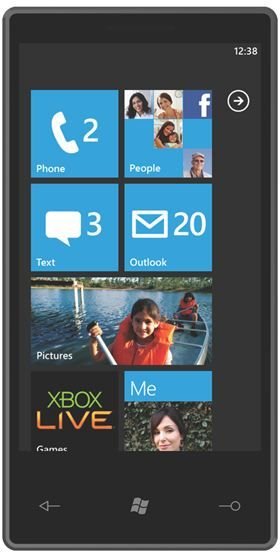 Introduction
The iPhone, Android and Nokia's Symbian dominate the current smartphone landscape. Even though Microsoft offered a smartphone solution at an early stage, even dating back to 1996, their latest version of Windows Mobile, version 6.5, is by no means competitive anymore. As the company now has a gap to fill the next version of the platform should truly be something new. Enter Windows Phone 7.
A New Philosophy
With Windows Phone 7, Microsoft wants to start with a clean slate. To emphasize this fact, Microsoft is letting go of the 'Windows Mobile' branding, as this version is deliberately not named 'Windows Mobile 7'. However, the change is not only in the name, far from it, as even the whole philosophy of the concept is 'new'. Even though Microsoft is trying to, in a sense, 'redefine' the smartphone market it did take quite a few pointers from its competition. Firstly, Windows Phone 7 is following the 'Apple Model' as it doesn't allow customization by phone manufacturers and sets a mandatory button configuration. At the same time it follows the 'Android model' by allowing any company to develop a Windows Phone 7 device as long as they comply with the rules. The 'Microsoft model' however becomes apparent in the user interface.
User Interface
When first glancing at the home screen it becomes instantly obvious where Microsoft tries to standout from its competitors. The user interface is a significant departure from the 'classic' horizontally slidable home screens seen on other platforms, and doesn't resemble previous versions of Windows Mobile at all. A new user is instantly confronted with the 'tile interface'. Tiles are the 'widgets' of Windows Phone 7 although Microsoft and, without a doubt, future Windows 7 devotees will never call them that. However, in a way they are, as the tiles are 'live' and as such provide the user with real-time updates.
Digging deeper into the system and into the stock applications (which in the case of Windows Phone 7 are called 'Hubs'), it is apparent that the user interface is a further development of the Zune interface. Microsoft's music player has received a lot of positive remarks on its interface and clearly the company has taken this into account when developing Windows Phone 7. The stock 'hubs' interfaces, as no third party apps are available yet, all have a unified look. The hubs do not necessarily work with classic menu structures, but provide horizontal scrolling to switch between 'panels' that all bear different functions of a given hub. Like with Zune, this goes hand in hand with big lettering, stark contrasts and screen overlapping. While the overall look is minimalistic, Microsoft seems to have found the right balance between that and functionality. In terms of looks, Windows Phone 7 is a pretty and unique package: so far, so good.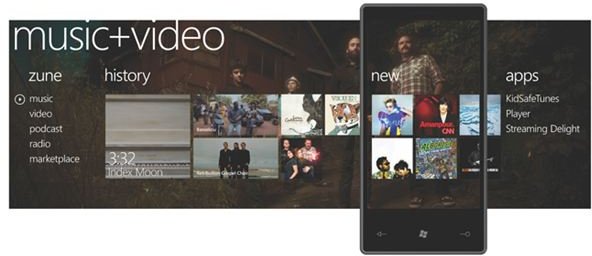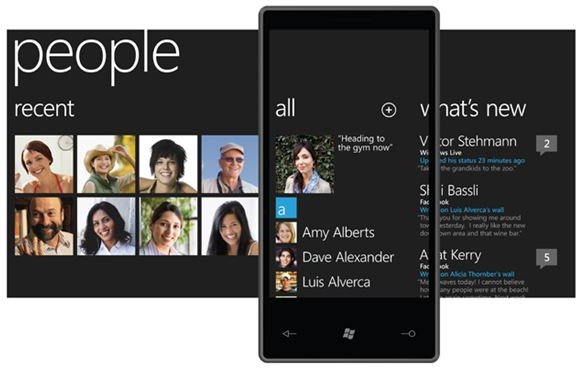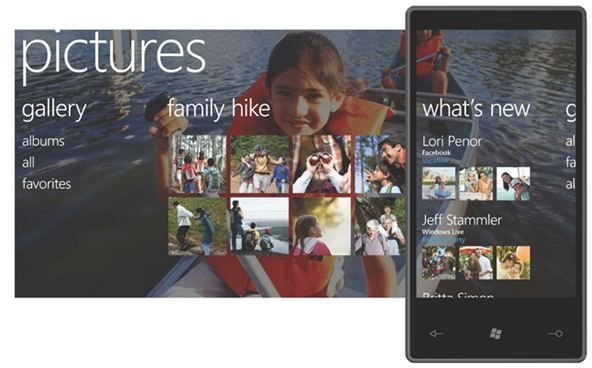 Features
In terms of features the Windows Phone 7 platform does not necessarily offer too many additions as compared to other platforms. However, those that are new do deserve a mention.
First of all, Windows Phone 7 is packed with all the functions that can be expected from a smartphone. The platform has an email client (a mobile version of Outlook), Internet browser (a new mobile Internet Explorer), a full Zune music and video experience, calendar integration, exchange support, an Android-like notification system, social networking integration (albeit only Facebook at this stage), contact management, a marketplace, messaging in conversational form and a photo/video camera with gallery function. This should all sound very familiar to most smartphone users. All apps are neatly designed and are fairly advanced in what they do. They all follow the interface formula as described before, which makes for a seemingly pleasant smartphone experience. In terms of account integration it pretty much does what other platforms also do, albeit with Microsoft services. Needless to say that users sync with Windows Live, will use Bing search and Bing maps, and Microsoft Office. Wait, Microsoft Office?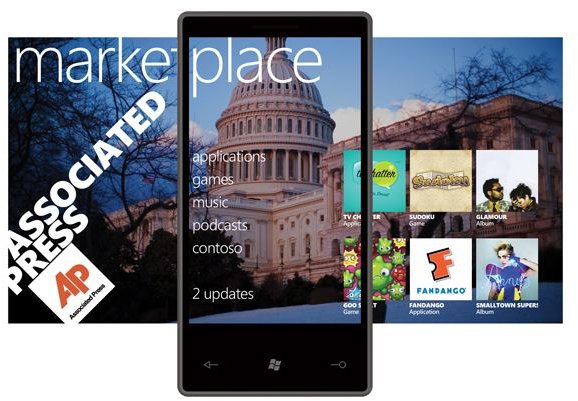 One of the most standout features of Windows Phone 7 is that a 'full' office suite is built in that works with the latest desktop version's collaboration integration. This is a big plus for business users as the platform has made it somewhat easy (as far as mobile office goes in terms of usability) to create, alter and comment on a variety of documents on the fly. The office package includes a mobile version of Word, PowerPoint, Excel, OneNote and the previously mentioned Outlook.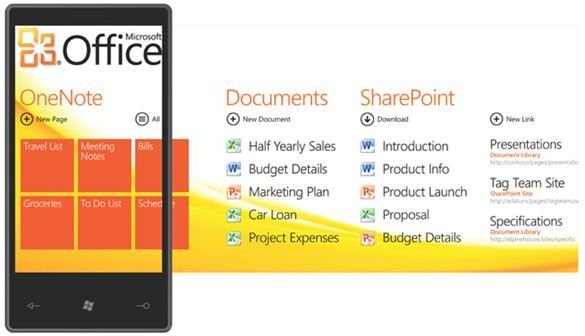 With such an advanced feature pack for business users, one would assume that Windows Phone 7 is exclusively aimed at this market. However, this is not the case at all, which becomes evident with Xbox Live integration. Even though this is at this stage the aspect of the platform with the least amount of details available, theoretically a user should be able to play a (form of a) game on PC, Xbox and their Windows Phone 7 powered device, and through that progress in the game. While this seems very ambitious, Microsoft has a large user platform to work with in this aspect and it could therefore become a success. In terms of features the Windows Phone 7 platform truly seems to be a pocket version of every possible service Microsoft has on offer.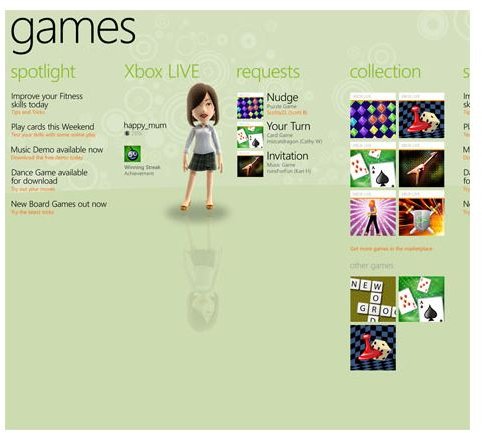 Usability
Microsoft has noticed that hardware diversification doesn't necessarily mean an improved experience in usability of the platform. The hardware guideline for phone producers evidently indicates that Windows Phone 7 should provide a unified user experience throughout the spectrum. As a result a user of a Samsung device should at core have the same experience in terms of usability as for instance an HTC user. This will make it easier for Microsoft to develop the platform, which in theory should lead to an increasingly enhanced usability of it. As the platform is not yet released there aren't too many indicators about the use of it in practice. However, early indicators show that the system is indeed very intuitive. Microsoft seems to have built in many nifty features that should benefit the user. If this will work still needs to be seen when the first devices are hitting the store shelves. Until then, the prospect seems positive.
Windows Phone 7, A Success Story?
Microsoft finally seems to have found a philosophy that works with Windows Phone 7. The platform seems to go beyond just being a smartphone, as it finally becomes evident what the core of the 'Microsoft Experience' is. As Windows Phone 7 is becoming a mobile version of almost everything that the company has to offer in all different sectors, everything seems to now line up. Even though still theoretically at this stage, the most prominent beneficiary should be the end user. However, if the Windows Phone 7 will truly be a success in an already highly competitive smartphone market remains to be seen.