Windows Mobile 7 Phones - A Selection Of New Devices From HTC, Samsung, LG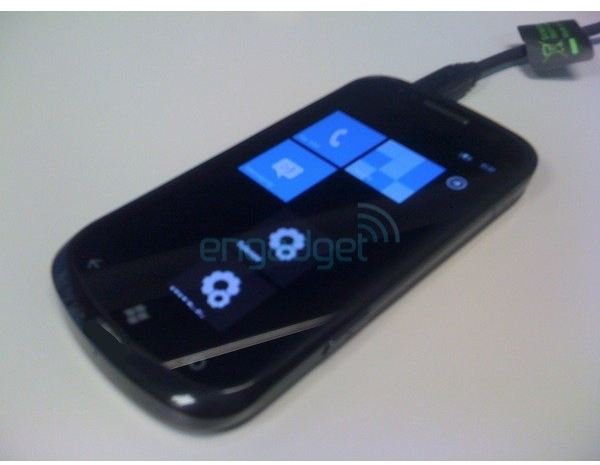 Windows Phone 7, Not Windows Mobile 7
Set for release in Q4 of 2010, Windows Phone 7 is about to be unleashed upon the world. With a startling new user interface, Microsoft's replacement for the Windows Mobile series is set to either be a massive success, or a notable failure.
And let's not forget, this is Windows Phone 7 and not Windows Mobile 7 – a completely new mobile OS!
Early signs are positive, and many big mobile phone manufacturers have been signed up to produce hardware, such as HTC, LG and Samsung.
In order to assume control over the platform that didn't exist in the days of Windows Mobile, Microsoft wants Windows Phone 7 devices to share a very specific hardware profile. After the initial launch of the platform early in 2010, this control was expected to exclude cheaper handsets, however, this is not the case. Windows Phone 7 devices will be available at several price points.
Samsung Cetus i917
With three buttons across the lower portion of the phone – a requirement of all WP7 devices – the Samsung Cetus i917 is also blessed with a 4-inch screen with an 800 x 480 AMOLED display, a common feature of Samsung mobiles.
As per all Windows Phone 7 devices, this handset has a high spec putting the platform on a par with upper price point Android devices and of course the iPhone. In fact, the form factor of the Samsung Cetus i917 is comparable to an Apple iPhone, with its similar dimensions.
It is most likely that the Samsung Windows Phone 7 device will turn out to be the most expensive.
(Image originates with www.engadget.com)
LG C900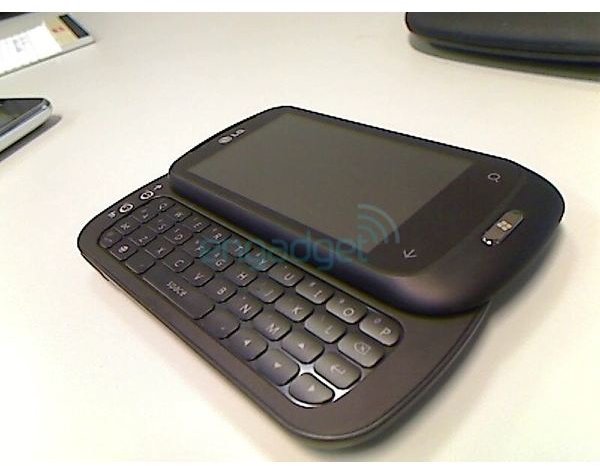 The LG C900 is an attractive landscape slider phone with a four row keyboard and the obligatory Windows Phone 7 three buttons split up, with the back and search buttons appearing to be capacitive, while the Windows button is a physical chrome relief.
LG have been issuing similarly designed devices for Android over the past few months, all at lower price points, and this handset is expected to follow this trend.
While it will meet the same high minimum Windows Phone 7 specs as other devices, certain features will be restricted while the build quality won't be to the same standard as a Samsung or HTC device. LG are also working on the LG E900.
(I_mage originates with www.engadget.com_)
HTC Mozart/Schubert Windows 7 Phone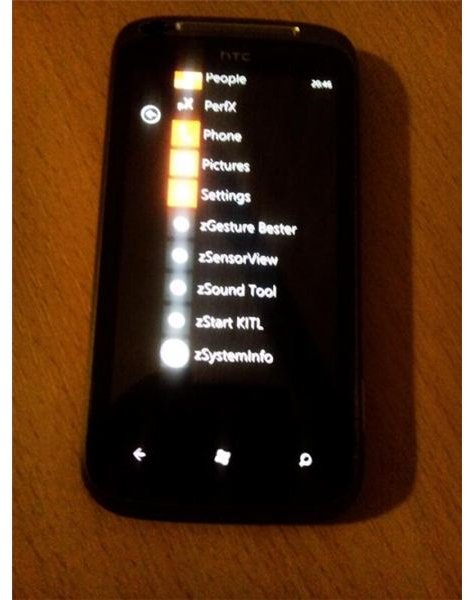 Possibly the one the majority of existing Windows Mobile users are waiting for is the HTC Mozart (also known as HTC Schubert in North America). Given that the majority of Windows Mobile 5 and later phones have been HTC designs, annually improved by the successful electronics company with models like the HTC Touch and the HTC HD2 – not to mention the success they have had with Android phones like the HTC Desire – the HTC Mozart is likely to be one of the top-selling Windows Phone 7 devices.
Indeed, the HTC Mozart/Schubert has a similar spec to the Android-powered HTC Desire, not to mention a similar form factor, if recent leaked images are anything to go by.
Like the Samsung models, this particular HTC Windows Phone 7 device is likely to be one of the more expensive devices.
(Image credit: www.softsailor.com)
HTC T8788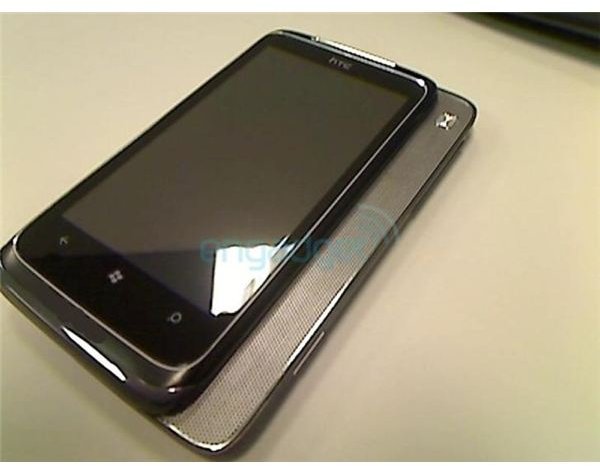 As well as the slimline software keyboard design of the HTC Mozart, HTC are releasing at least 4 other phones.
Among them are the HTC T8788 - more than likely set to be given a much more distinctive name before release - with what you might think is a fine-looking design and a sliding QWERTY keyboard in landscape mode.
Except that it isn't - what you can see peeking out from the side of this phone is instead a high quality loudspeaker! This model is also equipped with a kickstand, making it ideal for propping up on your desk or bedside table to enjoy your favourite media content.
(Image credit: www.techradar.com)
Windows Phone 7 Tablets
In the wake of the Apple iPad and various Android tablet devices, rumours have emerged of a tablet Windows Phone 7 device from HTC.
As yet, the device is unconfirmed and there have been no official images of the device. Unofficial images have also been slow in coming forward, which suggests that either security is ultra-tight at HTC headquarters, or tech journalists have been promised to silence.
Alternatively, the device could be set for a later launch date than 2010 Q4 with the rest of Windows Phone 7. The other option of course is that the device might be nothing more than speculation. Although reported in several places, this possibility shouldn't be ruled out, however, given the success of the Apple iPad and the various Android tablets, Microsoft will no doubt be targeting this market segment sooner or later.