Windows Mobile 7 & Windows Phone 7 - What's The Difference?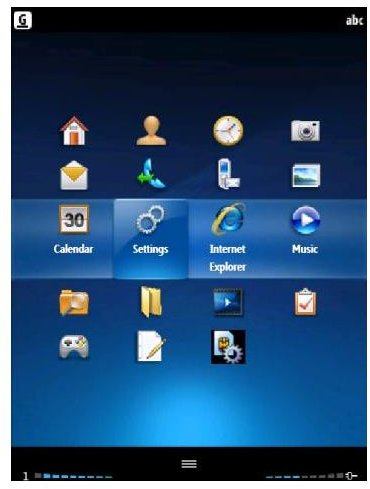 What Happened to Windows Mobile 7?
Windows Phone 7 is set for release in the 4th quarter of 2010, and with it will come a brand new generation of Windows-powered smartphones.
Already being considered a massively game-changing platform thanks to its combination of a brand new type of UI with the ability to transfer gaming from an Xbox 360 or PC, Windows Phone 7 will be powered by a selection of high-specification devices from manufacturers such as HTC, Samsung and LG.
Terming Windows Phone 7 as the next release of Windows Mobile is inaccurate – it is the successor to Microsoft's previous mobile platform.
However this wasn't always the case – a couple of years ago as Microsoft prepared the release of Windows Mobile 6.5, Windows Mobile 7 was already in development…
The Original Windows Mobile 7?
There are several images on the web claiming to be Windows Mobile 7 – the chances are that they each represent a different release of the mobile platform.
For instance, there is the blue, Windows 7-esque interface with its central software button and program browser at the top of the screen. Seen here on the right, this UI seems to recall some of the superb features of HTC's TouchFLO 3D, and if Microsoft were heading in this direction it seems a shame that they opted to drop this plan entirely.
Like the soon-to-be-released Windows Phone 7, this version of Windows Mobile 7 seems to owe a bit to the popular UI found on Microsoft Zune media player devices.
(Image credit: www.engadget.com)
Windows Mobile 7 Photon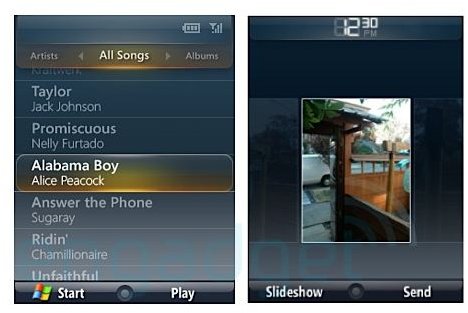 Looking more like the old-style "WinMo", this Windows Mobile 7 release had a look of Vista about it (see right), with all of the usual "desktop Windows on a mobile" styling that its predecessors had, from a Start button to the Windows Explorer-style File Explorer.
Codenamed Photon, early releases of this were made available to developers (notably at xda-developers.com).
The main improvement here is with the user interface, something that many Windows Mobile aficionados felt should have been more comprehensively overhauled in Windows mobile 6.0/6.5.
Windows Mobile 7 Spec vs Windows Phone 7 Spec
The original spec for Windows Mobile 7 devices would have allowed owners of current phones to upgrade – devices such as the HTC HD2 were said to be perfect devices for the new OS.
However as time went on and the change in focus at Microsoft from Windows Mobile 7 to Windows Phone 7, it became apparent that this wasn't the case – the new platform would require a completely new range of devices.
For instance, the HTC HD2 uses a 1GHz Snapdragon™ processor with 512 MB ROM storage and 448 MB RAM – with the bonus of a MicroSD expansion port.
Meanwhile, Windows Phone 7 system specs are higher – while the CPU is of a similar spec, 256 MB RAM, 8 GB fixed storage space and a DirectX9 capable GPU are necessary requirements.
The Concept of Windows Phone 7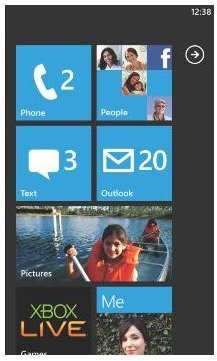 This brings us to the real difference between these two platforms. Microsoft dropped Windows Mobile 7 in mid-2008 in order to start from scratch with a completely new mobile platform.
One result of this is an expected lack of compatibility with legacy Windows Mobile apps – if you plan on upgrading to a Windows Phone 7 device, you will need to purchase new versions of your commonly used apps – and that's if they're even available. Until a clear answer comes from Redmond on whether or not any legacy compatibility will be included, it is likely that it won't.
Microsoft built Windows Phone 7 from the ground up to deliver a new mobile device that features the role of a mobile, social networking and multimedia tool at its core. This is something that other mobile platforms do, of course, but Microsoft seems to have tied these elements more closely to the new OS. This level of integration also seems to extend to Microsoft Office Mobile, as well as mobile gaming which is set to take off in a big way on Windows Phone 7.
While Windows Mobile 7 was planned as a continuation of a long-running mobile OS, Windows Phone 7 is something new and exciting…