Free Word Processor Windows Mobile 5 And Later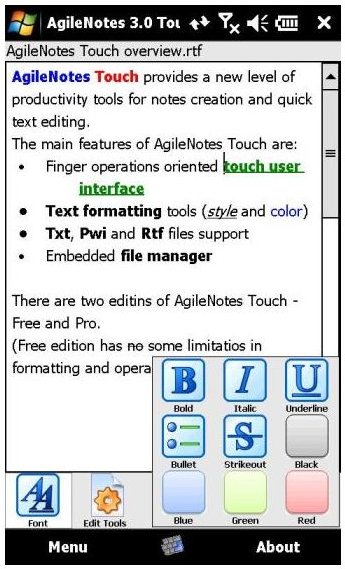 A Selection of the Best Windows Mobile Text Editors
Windows Mobile devices equipped with hardware keyboards are great for emailing, and with the increase in availability of finger-friendly software keyboards they've also become more useful for accessing Windows Office Mobile apps such as Word Mobile.
Whatever app you're planning to use – the finger-friendly AgileNotes Touch or the raw text UKNote – all of them represent an ability to manage documents from your Windows Mobile phone, instantly making them truly portable. With no fiddly screen-based stylus keyboards to hold you back, the best Windows Mobile text editors can be used to maximise your time when travelling, stuck in a lift, or during a recess in a meeting.
AgileNotes Touch
AgileNotes Touch is a new freeware text editor designed for users with touchscreen Windows Mobile devices.
Supporting .pwi (also used by Windows Mobile Notes), .rtf (rich text, supported by almost all desktop word processor applications) and .txt (raw text), Agile Notes Touch allows text selection and formatting via its finger-oriented user interface. If you're using a slider keyboard or an suitable finger-based software keyboard, AgileNotes is potentially one of the best Windows Mobile text editors available, offering more formatting options than Windows Mobile Word.
Suitable for use with Windows Mobile 5 – 6.1 touchscreen devices, AgileNotes Touch also supports various screen dimensions and resolutions. Visit www.freewarepocketpc.net to download and find out more.
Windows Mobile Word
Shipped as part of Microsoft Office Mobile, Word Mobile is intended as a companion application whose main aim is to provide mobile support for the Microsoft .doc format and offers a surprising range of editing tools such as: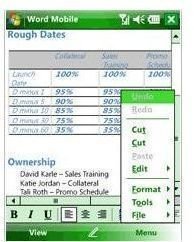 • Bold, italic, underline font,
• Right, center, left justification
• Numerical and bullet point lists
• Spell check and word count (touchscreen devices only)
• Support for the new .docx format
• Undo, redo and find/replace tools
As with the desktop version, the Windows Mobile Word app isn't great for pasting into other applications or text entry fields on web pages due to the text formatting – however it is a great way to edit documents on your mobile and comes with most Windows Mobile devices. You can download from Microsoft.com/windowsmobile.
UKNote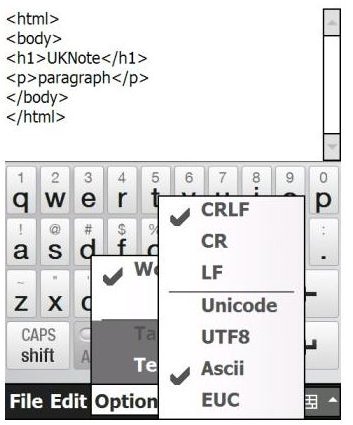 UKNote is my personal favourite – it's great for editing standard .txt and .doc files and can also be used to create CSS, PHP, ASP and any other text-based file format you can think of.
Standard notepad features such as cut, copy and paste are available, with search functionality, tab width, text encoding and the ability to save to any folder on your Windows Phone as well as open any raw text file.
You can view our review of UKNote before downloading the free app from PocketPCFreeware.com – this is the closest thing to the desktop Windows Notepad you will find.