Mobile Satellite Radio Applications For Windows Phone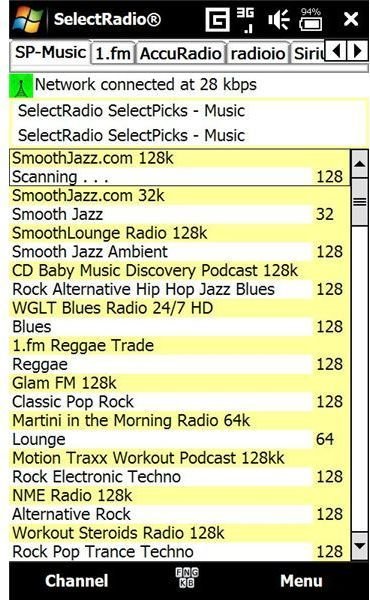 What is Satellite Radio?
Satellite radio is a method of broadcasting radio channels via satellites in orbit. Able to relay the signal over a wider range than possible with a radio mast, a satellite radio channel is far less likely to go out of range or suffer interruptions when on long land-based journeys.
Car based and portable satellite radio devices are available, and you've probably encountered audio relayed in this way without realizing it – many large shopping malls and hotels employ satellite radio due to its low cost and absence of commercial advertisements. Most satellite radio comes from the Sirius/XM satellites and hundreds of channels are available for a small $13 monthly subscription.
It is possible to listen to satellite radio on a Windows Mobile phone– however, don't be misled. Satellite radio on a Windows Mobile device doesn't come directly from the satellite, and you'll require a generous network data plan in order to listen.
Lack of Demand?
Satellite radio is a curiously under-subscribed area of Windows Mobile software development. While in the past there was several variant applications (most notably SiriusCE) the majority of these now seem to be defunct, apparently due to a lack of compatibility with Windows Mobile 6 and later devices.
With the obvious benefits of satellite radio, it is curious that mobile phone manufacturers haven't embraced this technology – the savings on network bandwidth from listening to streamed content could be considerable. As it is, however, channels are streamed at a variety of bitrates, meaning audio is achievable even on the 2G band.
Applications that remain available are Pocket XM Radio Pro, Select Radio, and Mobile Satellite Radio.
Each of these is a premium product, with pricing in the $20 to $25 range.
Three Satellite Radio Apps for Windows Mobile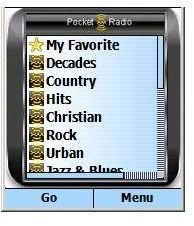 Pocket XM Radio Pro
Available from MobileTopSoft.com, Pocket XM Radio Pro offers broadcasts streamed over the internet from satellite relays direct to your phone, from broadcasters such as the BBC and Fox, and also offers some television content.
An XM Radio account is required to use this app beyond the trial period – this can be acquired from www.xmradio.com.
Select Radio
Select Radio can be purchased (and downloaded for a 15 day trial) from www.selectradio.com.
As is the case with all three of these Windows Mobile satellite phone solutions, Select Radio offers a huge selection of channels and genres, as well as displaying song info.
Another similarity with the other apps is the low-fi display; none of these apps has been developed to be optimised for modern Windows Mobile phones. They remain functional however, and responsive to finger, stylus, or navigation via the D-pad.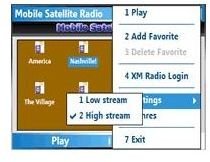 Mobile Satellite Radio
Finally, available from Handango.com is Mobile Satellite Radio – this is a third alternative available as a landscape-only screen display. Also requiring an www.xmradio.com account, Mobile Satellite Radio bears all the similarities of the other two choices. Designed for touch screen and non-touch screen devices, Mobile Satellite Radio has access to the same wide selection of channels.