Choosing PDF Viewer Windows Mobile Apps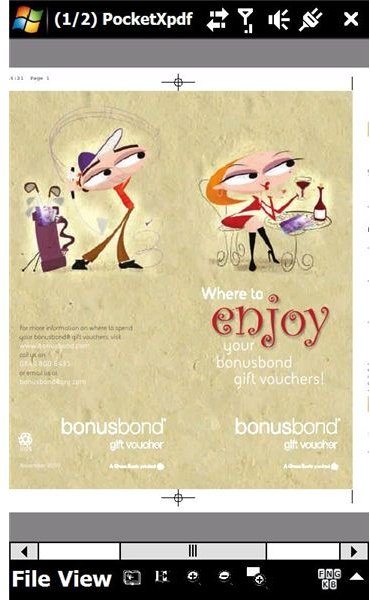 Looking for PDF Software for Windows Mobile?
PDF readers for Windows Mobile phones can be tricky to come by, especially when such an app doesn't come pre-installed on your phone.
As Adobe's PDF format has become more and more popular over the years for reading and protecting documents from edits (which has made it a great standard for ebooks) more and more users have come to require readers that will open PDF documents for viewing on mobile devices.
There are three different and free to use PDF readers that I would recommend for Windows Mobile phones:
• XPDF
Each of these PDF reader Windows Mobile apps is capable of opening and presenting PDF documents on your device display, making them great free options for enjoying ebooks or other portable document reading tasks.
XPDF
You can get XPDF for free via Sourceforge – this is an open source PDF viewer Windows Mobile app for opening and reading PDF documents on your Window Phone.
Unlike any of the other examples here, XPDF will automatically find all PDF documents on your Windows Mobile device when you use the Open menu command to find a file to read – saving valuable time that might be spent browsing through folder after folder. XPDF features all the usual zoom and scrolling options, as well as the option to rotate in 90 degree steps.
Although it is free, XPDF does struggle with PDF documents that include images, as well as some larger files. Nevertheless, it gets the job done and is very easy to use.
Adobe Reader LE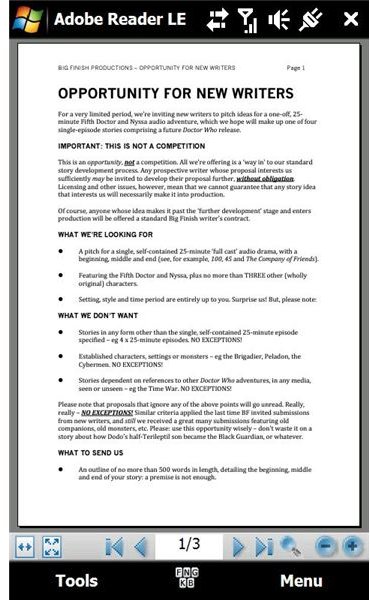 Adobe Reader LE is the official PDF viewer Windows Mobile app from the company that developed the standard.
If you're lucky, Adobe Reader LE might already be on your Windows Mobile phone, so you should check the installed programs before downloading. Otherwise, this PDF reader Windows Mobile app is available from FreewarePocketPC.net.
Upon running the application, you're prompted to browse and open a document. You can zoom in and out and change pages with the very basic and clear toolbar at the foot of the screen.
Available for free, Adobe Reader LE is the most easy to use of each of the examples, as well as the quickest to process requests to open documents, zoom in and out and change pages.
Pocket PDF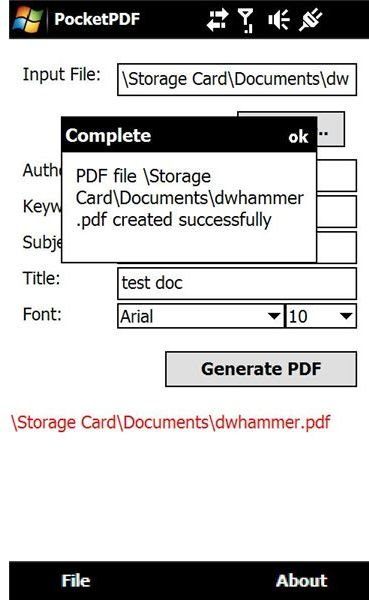 Alternatively, you might prefer to try Pocket PDF, another freeware alternative to Adobe's official PDF reader application for Windows Mobile.
However – this isn't quite a PDF viewer Windows Mobile app, it's actually a PDF maker, useful for creating PDF documents on your Windows Phone.
All you need to do this is a document written in Pocket Word. Usefully, Pocket Word will convert documents written in the full Microsoft Word, meaning you can use Pocket PDF as a useful free PDF writer that creates documents that can be opened in desktop and mobile PDF readers.
Very simple to use, Pocket PDF requires you only to browse for the file to be converted and has a very clear Convert button, only requiring you to open the new PDF document at the end of the process!