Windows Mobile Remote Desktop With LogMeIn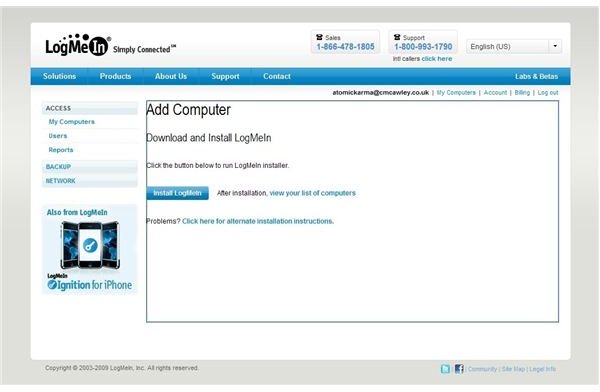 Use LogMeIn for Windows Mobile Remote Desktop
Setting up a remote connection from your Windows Mobile device to your PC is a great way to maximise productivity - you can check files, access emails and even (with a good mobile internet connection) enjoy certain types of game.
Commonly Windows Mobile remote desktop is used for accessing servers out of hours, but there are many other uses.
Using LogMeIn on your PC (or server) and Windows Mobile device it is a simple task to setup the software in advance of future connections that you might need to use. The software is free for single use - so what are you waiting for?
Setup LogMeIn on Your PC and Windows Phone
Before attempting to use LogMeIn from your Windows Mobile device, you'll need to install the client app on your Windows PC.
This will work in Windows 2000, XP, Vista and 7, and should also work on various Windows Server versions.
To download the client, you'll need to setup an account with www.logmein.com – choose the free option if you're using for domestic use only as the Pro option is for IT professionals to use the service as a dial in assistance service. LogMeIn is a secure service, using the https:// protocol and requiring the user to setup a username, password, submit personal information (name, location, etc) as well as a computer access code for accessing any computer on your LogMeIn account.
Once you've signed up from your PC, you'll be prompted to download the client. – after this is done you can turn you attention to your Windows Mobile device.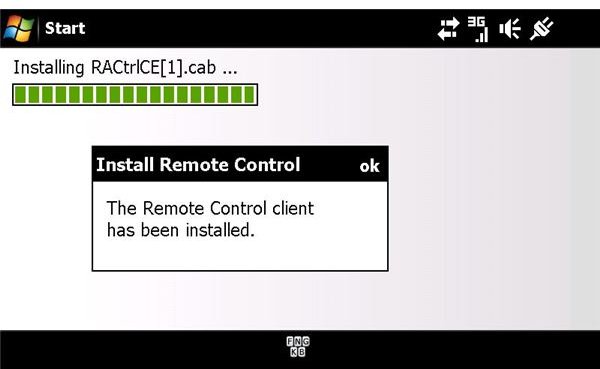 Open your mobile browser (you'll need to stick with Internet Explorer for the most reliable result) and browse to www.logmein.com/pda – you'll be prompted to enter the credentials of the account you setup.
Next, the Remote Control client is downloaded and installed – follow the onscreen instructions to download and run the file RACtrICE.cab.
Once installed, your Windows Mobile device is ready to begin remote desktop with your PC!
Remote Desktop on your Windows Mobile
From your Windows Mobile device, you can now take advantage of a remote desktop connection to your Windows PC.
The benefits of this are obvious – and LogMeIn are well aware of this fact, which is why they have made available a mobile client that is installed when you sign in from your Windows Mobile device for the first time.
After signing in from your mobile, you must then select your PC to begin the connection – this is step requires the computer access code that you stated when you setup the LogMeIn account.
Successful submission of the code begins the remote session. With your computer name displayed, the Windows Mobile LogMeIn PDA client gives the option of beginning the Remote Control element of the session – this should be selected in order to begin the remote desktop.
With a selection of menu tools across the top of the browser Window, you should find that interacting with your intended PC or server is pretty straightforward – simply use your finger or stylus to move the screen around your desktop and interact with the software on your PC!