Guide to Install a New Soft Keyboard on Windows Mobile for iPhone Style Touch-Screen Input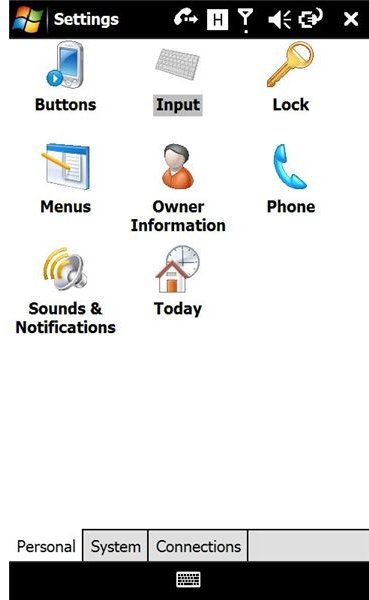 Modern Windows Mobile devices have versatile (and often spacious) touch screens which means that the standard stylus-typing input method for emails and text messages and other text entry tasks can be avoided if you happen to have fallen out of love with your hardware keyboard.
It's a simple task to download and install a new "soft keyboard", opening up a range of possibilities for direct and accurate text entry as you use the display of your Windows Mobile device as a keyboard!
To begin, choose from one of the following soft keyboards. Pocket CM is particularly popular.
Install the Keyboard
To install, first download one of the keyboards via the links above. If we take PocketCM as an example, the download comes as a CAB file (possibly zipped), so this will need to be copied to your Windows Mobile device for installation (unzip it first if the download file ends ".zip").
On your Windows Mobile handset, browse to the location you copied the PocketCM CAB file to and select it – this will begin the installation. Follow any onscreen prompts on your handset. After installing it is always wise to restart your device.
Click OK when done – congratulations, your new keyboard is now installed!
Setting up and using a new soft keyboard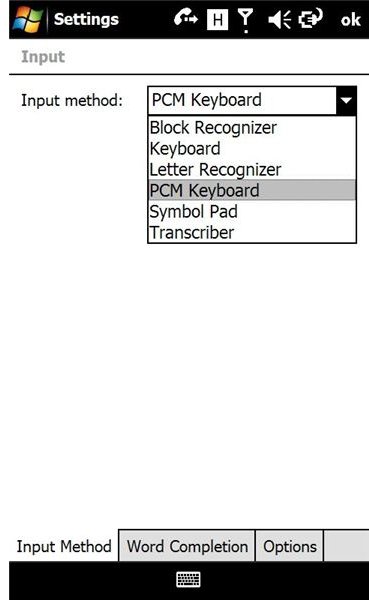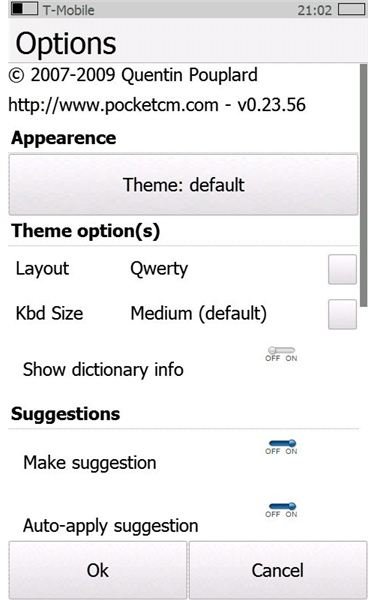 Setup the Keyboard
To use your new keyboard, you will need to set it as an option in your user interface input settings. Go to Start > Settings > Input
From here, you can select the PocketCM keyboard, and set various options, such as auto-completion and layout type, as well as keyboard size for those of you with bigger fingers. Keyboard size options cover small, medium and large, while PocketCM supports the British and American QWERTY, the Belgian and French AZERTY and Russian keyboard layouts.
Although these options aren't available for all soft keyboards, it is common to find the keyboard added to the Input settings, and a set of options available for configuration.
Using the Keyboard
The best thing you can do with a new keyboard is use it – so open up your email or SMS messages and start typing! With the PocketCM keyboard solution, text can be entered in either portrait or landscape mode – but the most notable aspect of PocketCM is the way in which it clearly informs the user which letter is currently being pressed.
This is a technique inspired by the success of the Apple iPhone's own software keyboard, and works so much better than most of the others, including the HTC keyboard.
Setting up a new software keyboard is a great way to add usability to your Windows Mobile device whatever its age, bringing vital benefits and enhanced satisfaction to your handset.