How To Setup Remote Desktop With Windows XP And Windows Mobile 6.1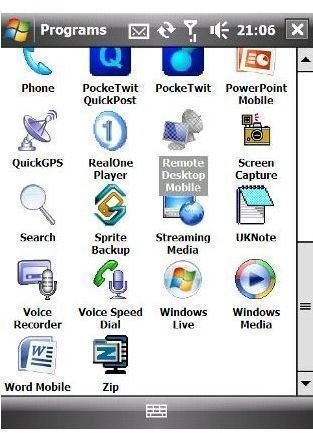 Setup on your PC First
It's a topic that is surrounded by mystery, due to a combination of secrecy and apathy - yet Remote Desktop Mobile on Windows Mobile 6.1 is surprisingly easy to set up, with great results.
Remote working via your Windows Mobile 6.1 device is likely to be something that happens rarely – such as when you need to urgently retrieve a file, for instance. Whatever the reason Remote Desktop needs to be enabled on your Windows desktop PC before you can continue.
To do this on your desktop, right-click My Computer, choose Properties and go to the Remote tab. Here, tick "Allow users to connect remotely…" and click OK.
Configure on your Windows Mobile Device
The most secure approach when using Remote Desktop Mobile is to connect your Windows Mobile device to your PC over your local network, or directly via Activesync. At the very least, these two methods ensure that the Remote Desktop Protocol is active on your PC. To do this (using Windows Mobile 6.1), go to Programs, then Remote Desktop Mobile.
From here, enter the name of your computer in the first field, and the username and password below that.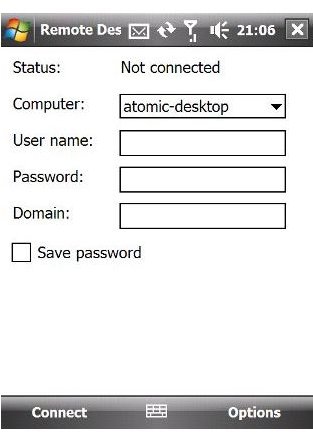 Finally if your computer is in a domain, enter its name in the last field. Your Windows Mobile 6.1 device is now ready to connect to your PC!
The Display tab in the Options screen allows you to select the number of colours displayed (the more you choose, the greater your network bandwidth usage and memory usage on your phone) as well as choosing display resolution. On the Resources tab, choose how you would like your desktop PC to appear when saving, and whether or not it should be muted.
Connect - and Use Your PC Remotely!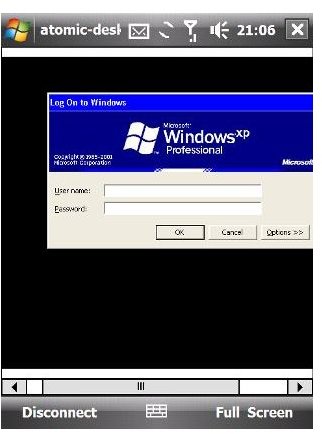 Once your choices are settled, click on Connect. You'll be greeted with a standard Windows Login box on the display of your Windows Mobile device – it's a simple task to log on here with your username and password, and display your PC desktop.
Using Remote Desktop Mobile is far preferable in performance terms to using a web-based service such as Logmein.com. There's no page refresh lag (with Logmein.com relying on the HTTP protocol) which removes one possible cause for frustration straight away while the system is designed for use with touch screen devices (again something that Logmein on Windows Mobile struggles with).
Typical uses for Remote Desktop Mobile include urgent file retrieval/sending, server maintenance/checking or even accessing applications directly. Gaming is not advised – you don't want to be blaming almost instant defeat on your phone or handheld, after all!
Things to check
Ensure also before using Remote Desktop Mobile outside of a wireless, USB or Bluetooth connection with your desktop PC (i.e. over the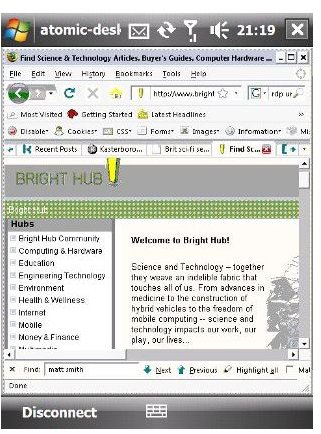 Internet) that your security policy is sound, your mobile data plan is accommodating and your mobile network provider allows RDP.
With all of this in mind, you should now be ready for trouble-free remote control of your trusty desktop PC, all thanks to your reliable Windows Mobile device.