HTC Touch Diamond 2 vs HTC Touch Pro 2: Which Phone is Better?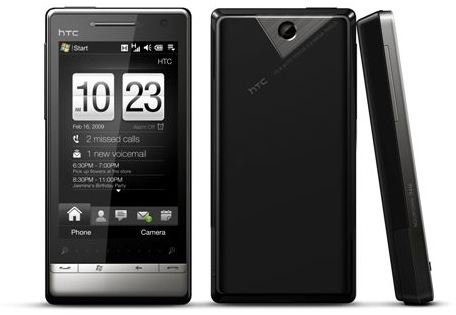 Wow Factor
The latest addition to the HTC Touch series of phones has been announced – with slick new handsets the HTC Touch Diamond 2 and the HTC Touch Pro 2 will soon be available, and they certainly have the "wow" factor.
There's more than just superficial enhancements to each of these phones – they're faster, more versatile and both look amazing. I'm not naming names, but one particularly trendy touch screen handset is going to be looking over its shoulder once the HTC Touch Diamond 2 and the HTC Touch Pro 2 start shipping.
HTC Touch Diamond 2 (4 out of 5)
The original HTC Touch Diamond is my current phone, and also my favourite one ever – I can email, watch movies in crisp 480x800 WVGA quality, listen to music, store and transfer data, use it as a modem and take photos and videos with it. How do you improve on that?
The HTC Touch Diamond 2 does improve on this, however. Two of the original Diamond's drawbacks – the 2.8 inch display and the fixed internal 4GB secondary storage are dropped in favour of a shiny big 3.2 inch WVGA display and replaces the dial with a zoom bar for, well, zooming.
HTC are very proud of the new display, a pleasing widescreen which resolves webpages, videos and photos beautifully.
Meanwhile the storage issue is resolved with 288MB RAM and a MicroSD storage card slot. There's still two cameras – one for photos and video, one for video calls – as well as support for a range of video and audio formats. With a 528MHz processor, the HTC Touch Diamond 2 comes with Windows Mobile 6.1 preinstalled, although expect ROMs for Windows Mobile 6.5 to be available by the end of 2009.
HTC Touch PRO 2 (5 out of 5)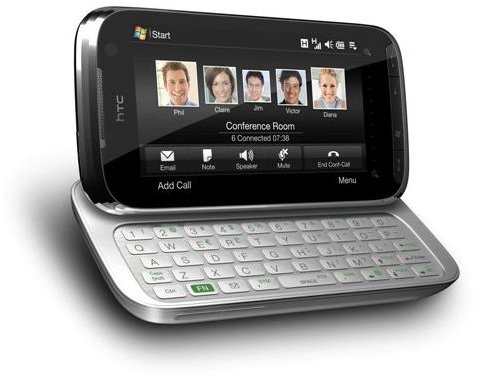 I had been planning on my next phone being the HTC Touch PRO – simply because of its rather smashing slide-out keyboard. Having seen the HTC Touch PRO2 following its announcement this week, I'm left with no choice but to opt for the newer version on its release.
One of the best things about the older HTC Windows Mobile devices was the slideout keyboard, and the slightly narrow version available in the HTC Touch PRO is set to be replaced in the new handset with a nice new bulkier keyboard that you can really get your thumbs around – complete with a charmingly tilted screen as the upper portion of the phone pivots to improve your view.
Like the devices predecessor, the hardware is similar to the HTC Touch Diamond2 – but not identical. Say hello to a nice new 3.6 inch display for the Pro which puts the device neatly in line with the HTC Touch HD. HTC's faith in the Windows Mobile platform and their own TouchFLO 3D is evident with both of these devices with each carrying an enhanced version of the interface.
Summary
These are exciting times for smartphone users, and HTC are really stepping up to the plate with another set of excellent phones.
While the Windows Mobile range might be diverse and slightly crowded, picking and HTC device is worthwhile and rewarding, and I can only see two such superb devices as the HTC Touch Diamond 2 and the HTC Touch Pro 2 becoming very popular very quickly.