On the Road with Windows Phone: Mobile Office Testing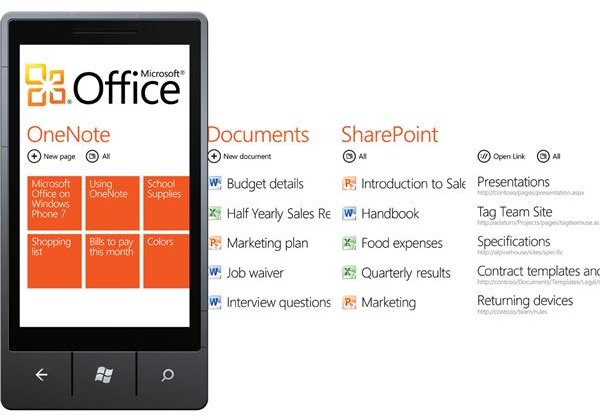 Microsoft is staking millions on Windows Phone 7, seeing it as a perfect companion to Windows 8 and an appropriate competitor for the iPhone and Android.
Since the Mango update the platform has moved into second gear and with the added support of Microsoft's joint venture with Nokia, it seems that things are finally looking up for the platform after several months of uncertainty.
But how good is Windows Phone, really? As an aficionado of the platform I was keen to find out just what I could do with a Windows Phone while on the road. Equipped with an HTC HD7 and a charger, I recently attended a video game launch in London, a journey that required five hours travel, two trains and an overnight stay.
On the way I would have to take notes, write a few articles, send and receive emails and generally use the large-screen phone like a tablet. More importantly, in the evening I would need my phone to be ready for tweeting the event and perhaps recording the odd bit of video footage…
Early Start
With a 6AM alarm call (courtesy of 4 month old twins) I had two hours to prepare and pack. Most of the preparation had taken place the night before so I was confident that I would be ready relatively quickly.
However, a bad dream about my phone not working had raised concerns. It would be churlish to put all of my eggs in one basket and expect to be productive for the entire trip using just a single phone, so I opted to take a second device as backup. Fortunately it was a similar device, the HTC HD2, running Android 2.3. With this charged up and available as an option, I felt quite a bit more comfortable with what was quickly developing from a journey into a mission.
Using Microsoft OneNote on my PC I had created four note files - an inventory, an itinerary and two lists of articles and other work that I would have to get done on the way and travelling back the following day. Thanks to Windows Live, this document was synced with my phone so that I could check off items as I packed them, as I completed tasks, etc. These notes also included postcodes of locations I would be visiting. I also gave myself a head-start by checking emails before I left, and prepared and scheduled content for one of my websites to lighten the load while in transit.
However, this is when I hit my first challenge. Thanks to my PC being in standby mode overnight, my Windows Phone wasn't fully charged!
Fortunately a suitable solution presented itself on the first train, an hour later – a charging point under my window seat table.
Stopping For Work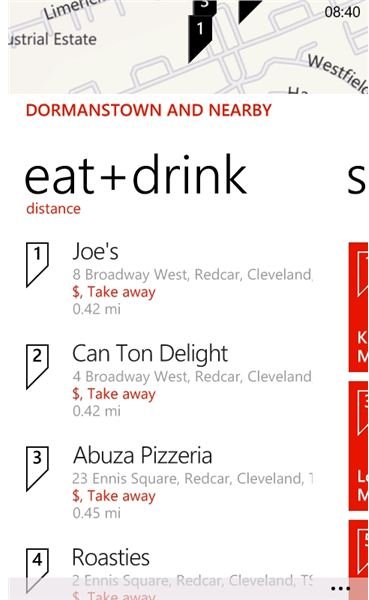 Over the next hour I was easily able to type and send emails (mobile Internet permitting) as well as create and edit documents on my phone using Microsoft Word Mobile. As I completed each task that I had set myself, I used the checklist created in OneNote to mark them off one at a time.
Meanwhile, documents that I was editing could be saved to my phone or uploaded to my Windows Live SkyDrive cloud storage.
By the time I reached my first destination - a stop at the historical city of York - I had achieved as much as I had intended by that time of day as well as left the train with a fully charged phone!
The next step was to grab something for lunch and tea. This was to be a long day, so I had planned on grabbing a foot long Subway sandwich and having half for lunch and the other half before I arrived at the press launch. My immediate problem upon leaving the train was finding a local Subway branch - but thankfully Windows Phone again came to the rescue. A quick tap of the Search button and use of the Scout function revealed a list of fascinating local eateries, hotels, museums (plenty of those!) and shops, and it wasn't long before I had found the location of Subway.
Minutes later I was back at York station awaiting my connection, sat comfortably on the platform with my mobile phone in hand, typing up notes on this very article!
Arriving In London
The trip to London was just two and a half hours long, but the route is notoriously busy (it runs from Edinburgh in Scotland) so I had taken care to book a window seat at a table with a power supply.
Once again, my phone was hooked up to the mains as I embarked on some further work - this time a little blogging using the WordPress app for Windows Phone - before making a couple of calls and emailing one of the organizers of the evening's event.
So far so good: thanks to the mains electric on two trains I had been able to get quite a bit of work done despite the limited keyboard size, but the real test would come in the 12 hours following my arrival in London.
Disconnecting my phone from the mains and disembarking from King's Cross, I immediately encountered a problem which I hadn't expected. Thanks to the web I was aware of a particular venue where I could enjoy coffee and free Wi-Fi - sadly this wasn't readily accessible without a 15 minute tube journey.
The issue with this was that in my haste I had misread the famously easy-to-read London Underground map, and ended up in the wrong part of the city!
Even when I was back on track two hours later I had to employ GPS on my phone to get me where I needed to be, although a fair amount of Tweeting kept the incident entertaining. I had taken an A to Z to avoid heavy battery draining use of GPS services, but sadly this had proved next to useless.
Attending the Event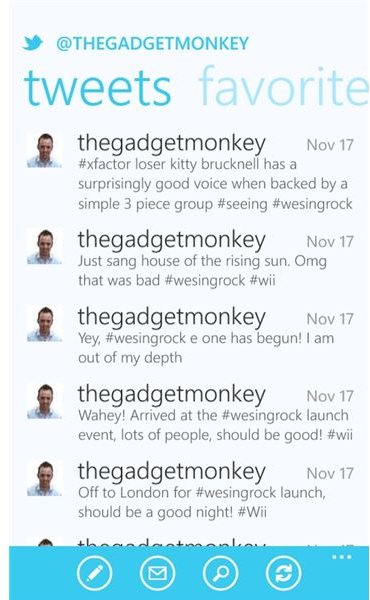 The evening soon came around after a couple more hours in a small pub near Oxford Street, where I was able to push on and pretty much complete all of the written work I had intended to do that day.
My next challenge would be to squeeze Tweets, photos and videos out of my Windows Phone throughout the evening, with just 50% of the battery remaining. Standard Tweets probably wouldn't be a problem, but uploading photos and recording video clips on the other hand would.
To prepare for this, I had switched my phone into airplane mode for the remainder of the afternoon, as well as activating the new Battery saver function introduced in the Windows Phone Mango update. With power restrictions imposed, my phone would stop automatically checking for emails unless instructed to.
Around 7PM I was at the venue in London's Leicester Square for the launch of the We Sing Pop and We Sing Rock games for the Nintendo Wii. Amusingly various guests had been nominated to sing songs from the game backed by a professional group - I was one of those guests, so had to ask a fellow guest to record the proceedings on my phone. Other photos and Tweet updates were made throughout the evening, some of which were uploaded to the web – phone numbers were shared as well.
Does Windows Phone Truly Offer a Mobile Office Experience?
By 1AM I was safely tucked up in bed having enjoyed an evening of free drinks and a late supper.
As I drifted off I considered the successes of the day. Windows Phone had not let me down! At no point had I seriously considered swapping to the HTC HD2 (a contingency I had prepared for) and instead had enjoyed successful use of the various Microsoft Office Mobile tools, email, the WordPress app, the official Twitter app and the native camera and photo sharing tools.
Obviously much of this would have been limited without a mains electricity connection on the train to keep the battery topped up. Without this I would have had to impose airplane mode on my phone very early in the day and restrict myself to sending and receiving emails perhaps every two to four hours.
However, the size of the screen on the HTC HD7 makes typing with the easy to use Windows Phone software keyboard effortless.
Ultimately, Windows Phone enabled me to do my job and enjoy myself throughout a very long day. I was even able to find lunch and overcome problems that I encountered.
All in all, this was a great success, one that I would expect any Windows Phone user to be able to repeat. This platform doesn't just offer a mobile office experience, it offers a solution to many different challenges all at the same time.
Just make sure you have a power supply!
References