How Does Windows Phone Add 75,000 Users & Still Lose Marketshare?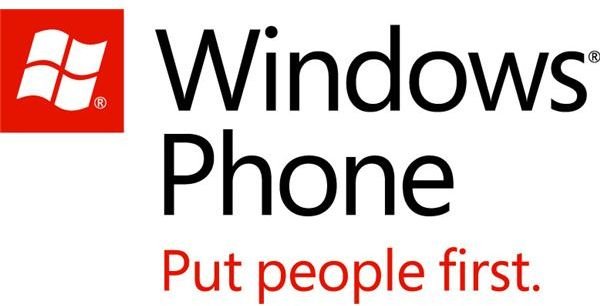 Microsoft's position in the mobile phone market has been a subject of much speculation over the past few years and even with the release of the superior Windows Phone platform the tech giant has been the subject of criticism for pumping money into their mobile division in an age where customers are apparently more interested in iPhones and Androids.
Of course, consumers are really interested in the most usable and attractive devices, so news that Microsoft has gained 75,000 users in the USA but lost 0.1% of their market share should come as no surprise.
After all, the platform (the figures represent Windows Mobile devices and Windows Phone handsets) has been treading water for some time now, and it seems with this news that a steady amount of phones are being sold while the market slowly expands.
But what does it mean long-term?
Nearly 5 Million Users
To give you an idea of just how large the mobile phone industry is in the United States, those 75,000 additional users – who purchased or took up subscriptions to Windows Phone or Windows Mobile devices (more on that later) during September – are a small portion of almost 5 million users (4.89 million) who are using phones running one of Microsoft's mobile operating systems.
The market share enjoyed by the two mobile platforms is just 5.6%, a small decrease of 0.2% since June 2011. By contrast, Android has 44.8% of the market while iPhone enjoys a 27.4% slice of the pie.
Windows Phone fans and critics alike should be clear that this isn't bad news – it simply isn't good news. Bad news would be the situation for RIM, losing a massive 4.6% since June, dropping from 23.5% to 18.9%. These figures are for a period before the various BlackBerry outages occurred, so things are looking very bad for that platform.
Hold on: Windows Mobile?!
It's quite unusual to browse these figures and see that Windows Mobile devices are still being sold in the United States. If ever there was a way to damage your new product it is to be selling it alongside the clunky older version. There simply is no place for these devices and Microsoft and their partners should be working to ensure that they are all taken off the shelves. After all, if customers are interested in the clunky Windows Mobile, they'll be interested in Windows Phone.
Sadly this seems to be endemic of the treatment of Windows Phone at the consumer end of the supply chain. Mobile phone stores don't promote the product with the same fervor as Android and iPhone (or even BlackBerry) and as a result the platform is suffering. I've said it before here on Bright Hub: Microsoft needs to be reaching out to the mobile phone stores and networks and ensuring positive publicity, offering bonuses and so on to push Windows Phone into the public consciousness, as right now this isn't really happening.
The Story in Europe
While things look pretty stagnant for Windows Phone in the USA, let's remember that these figures are pre-Mango. The real surprise would be if the release of the second generation of the platform didn't change Windows Phone's market share, although the lack of a compelling device isn't helping.
In Europe it is a slight different story, with Strategy Analytics research expecting Windows Phone to enjoy a share of 12% in Europe during 2012 thanks to the release of the Nokia Lumia 800 and 710 handsets. Nokia has a good reputation as a successful brand in Europe, despite its recent problems, and their partnership with Microsoft to deliver Windows Phone in attractive handsets is likely to prove successful if these figures can be believed.
Could Mango and Nokia Change Things?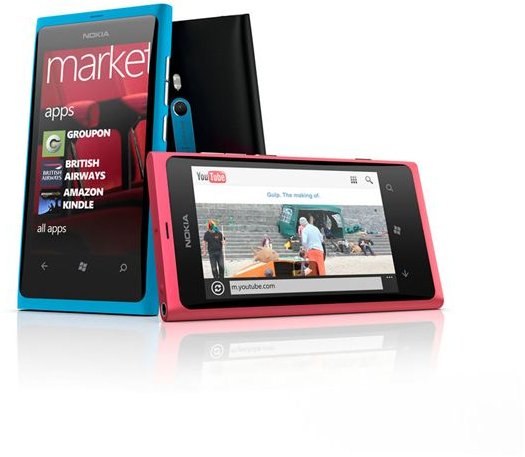 With a place at the top of the mobile phone tree at stake, Microsoft simply isn't going to give up. These figures have come far too late to have any immediate impact on their Windows Phone strategy, which is currently being pushed by Nokia's publicity campaign for their Lumia 800 and 710 devices.
Interestingly, the figures highlight something that must feel quite frustrating for the members of the Windows Phone development team – with the release of Windows Phone Mango they finally have a critically acclaimed, compelling platform that can challenge the competition.
Ultimately, however, Microsoft is playing a long game. With major analysts predicting long-term success for Windows Phone, Redmond will be encouraged by the additional users and expecting better performance in the coming 18 months when their desktop operating system Windows 8 – which will feature the Metro user interface found on Windows Phone – comes to the fore.
References