HTC Radar 4G: First US Mango Phone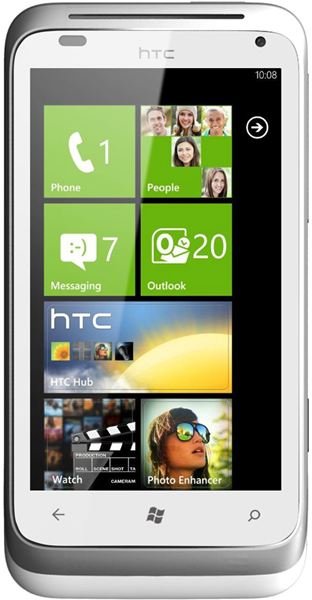 One of the new Windows Phones from HTC with the Mango update pre-installed is the HTC Radar. Joining the first generation devices such as the Surround, Mozart, Trophy, HD7 and Pro, the Radar is one of two Mango devices. Alongside the HTC Titan (also known as the HTC Ultimate) the Radar is the first handset for the US market to feature Mango pre-installed, and the first Windows Phone device to feature 4G connectivity. This stand-out feature is coupled with a variety of other useful hardware enhancements, such as a front facing camera.
Combined with the Mango version of the Windows Phone operating system, the standard HTC Radar device is likely to prove popular for its narrow form factor and smooth aluminum finish.
But with so many other Windows Phone Mango devices set to be released as the platform reaches its second generation, does the HTC Radar 4G really offer much more than improved mobile Internet connectivity?
Device Specifications
We'd better clear this one up first and foremost – the HTC Radar 4G isn't a genuine 4G device. With a little bit of fudging of the speeds and compatibility with T-Mobile's 4G network, the phone can be shipped as such, but it is more of a 3G+ handset than a genuine 4G – after all, Microsoft hasn't added 4G to its Windows Phone spec as yet!
Additionally, while the HTC Titan and the upcoming Samsung phones have a boost in power for the CPU, the HTC Radar 4G is equipped only with a 1 GHz processor and 8 GB of fixed storage. The only real hardware advance over the first generation Windows Phone devices is the VGA front facing camera, provided for video chats which will be enabled by upcoming Windows Phone Mango apps.
Everything else is as standard, with EDGE (850/900/1800/1900 MHz), tri-band HSPA+ 14.4 and 802.11b/g/n Wi-Fi and Bluetooth 2.1 connectivity options, 600 minutes talk time and the useful stuff like an ambient light sensor, accelerometer and digital compass.
Display and Construction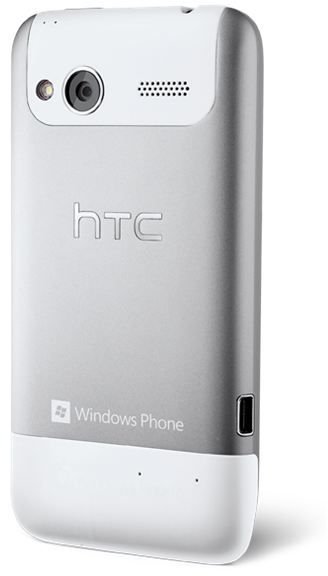 If you're looking for a phone that is designed for entertainment, however, the HTC Radar 4G is a suitable option with its 3.8 inch backlit LCD capacitive touch-screen display allowing a resolution of 480 x 800 pixels and 16 million colors. Ideal for playing back standard and high definition content. The HTC Radar also features a rear 5 MP camera with dual flash and 720p resolution, and the results of your video footage can of course be played back on the device or synced to your computer.
For audiophiles, the device features a 3.5mm audio jack and Dolby Mobile Sound, along with access to some on-board audio enhancement tools provided by HTC.
Where the HTC Radar 4G does particularly well is in its visual appearance. A stunning phone with a slimline form factor and aluminum finish, the device is also quite light when compared to one of the larger devices such as the Titan or the HTC HD7.
Operating System and Features
Despite the shortcomings of the phone, it is lucky enough to feature the Windows Phone 7.5 operating system, also known as Mango. This tile-based user interface is an early taster of how Windows 8 will look, and it is fantastically slick and simple to use. Snapping photos and uploading them to Facebook is easily achieved in under 5 seconds – Microsoft has worked hard in developing a UI that reduces the amount of time you spend using your phone.
The latest version of Windows Phone allows you to add ringtones, create, edit and save Microsoft Office documents to the cloud, play games on the Xbox LIVE network and browse the web and check your emails. It also features native integration with Windows Live, Facebook, Twitter and LinkedIn, not to mention access to the Windows Phone Marketplace to download new apps.
Throw in the Zune media player and various voice-activated enhancements that give Voice Actions for Android and Apple's Siri tools a run for their money and it is quite clear that the HTC Radar 4G is a well-equipped smartphone.
Will You Detect a HTC Radar 4G?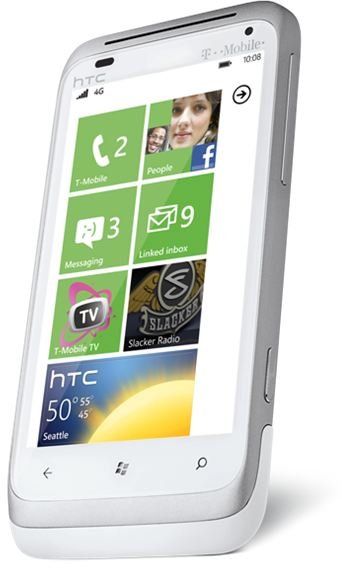 Fooling customers with the fake 4G moniker is not acceptable, frankly, and as such it is difficult to recommend this phone. However, the slim and lightweight device is in sharp contrast to other Windows Phones from HTC and other manufacturers, and with its impressive, slightly shiny, brushed finish it is likely to prove an attractive option for anyone looking to upgrade from another platform.
If you're looking for a genuine 4G device, don't choose the HTC Radar 4G.
Overall, this is a usable device that looks nice – but it isn't all good news for the HTC Radar 4G. I'm convinced that Windows Phone 7.5 Mango is a genuine competitor for Android and Apple's iOS, but the lack of a single compulsive handset is currently holding it back.
Sadly the HTC Radar 4G isn't this device – it's just another in a long line of adequate devices fortunate enough to host a great mobile OS.
References