Can the Nokia Lumia 710 Drive Windows Phone Success to Developing Markets?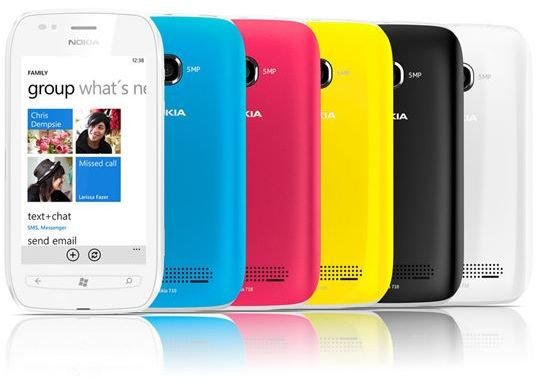 The most controversial partnership that Microsoft has ever engaged in is probably its joint venture with Nokia which was announced in February 2011. In order to combat the downturn in the company's fortunes, former Microsoft Business Division chief and current Nokia CEO Stephen Elop announced that the Finnish mobile phone manufacturer would be abandoning the Symbian and MeeGo operating systems (the latter before a device had even been released) in favor of Windows Phone.
Clearly there were advantages here on both sides. Nokia's grip on the European mobile phone market might have slipped in recent years, but it is still a big name in developing markets. Meanwhile Microsoft has some big name partners on board for Windows Phone (Samsung, HTC, LG and Acer) but none of these has the cool factor that once epitomized the Nokia brand.
Wagering that a stronger operating system on their otherwise excellent N9 phone could be a doorway to renewed success in Europe while lower-cost handsets could be a way for Microsoft to push Windows Phone in India, China and other parts of Asia, the companies got together to work on a range of devices, the first of which were announced in October 2011.
While the Lumia 800 clearly has all the looks, it is the slightly lower-spec Lumia 710 that could prove key to both the success of Windows Phone and Nokia's long-term survival.
What Happened to Nokia?
In the 1990s and the early half of the 2000s, Nokia was a major force in mobile communications in Europe and Asia, and the majority of Americans who owned a mobile phone back then will probably be able to find an old Nokia handset at the back of a drawer somewhere.
So what went wrong?
Different commentators have different answers, but most agree that the downturn for Nokia's mobile phones came around 2007, the same year that the iPhone was first released. Whether this means that the Apple device became the new de facto choice for mobile phone owners wanting the best handset or if it was simply coincidence isn't clear; it was probably a combination of the two, however.
Some clunky phones and public recognition of the Symbian operating system's limitations certainly didn't help, and the rot set in with a series of increasingly unassuming and underwhelming handsets. Even the "Comes with Music" offer of free music for a year was largely ignored.
In the face of considerable losses in 2011, Windows Phone seems like the last chance saloon for Nokia if it is to remain in the mobile phone industry.
The Strength of Developing Markets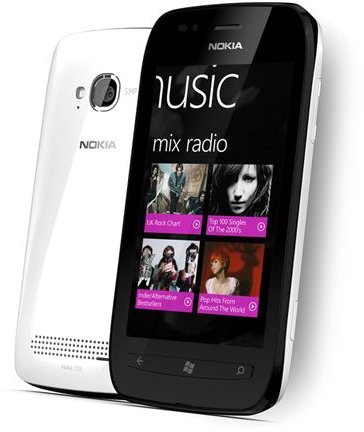 It would seem that the answer for both Stephen Elop and Microsoft chief Steve Ballmer's prayers could come from the developing markets of Russia, India, China, other Asian nations and South America, where the majority of people can't afford a typical smartphone.
With the Lumia 710 we get the first glimpse of a device that will be targeted at these markets, and by the end of 2011 it is expected to be on sale in Hong Kong, India, Russia, Singapore and Taiwan. While these aren't the poorest nations on earth, they're certainly places where Windows Phones have been previously difficult to get hold of. Of course, many Nokia enthusiasts have been begging for a phone to be released in North America, but it seems that this market is being put on hold until 2012.
Developing markets where Nokia already has a strong foothold are idea for building the user base of Windows Phone, while at the same time revitalizing the Nokia brand. It's an excellent strategy, one that should make waves in the right places with the Lumia 710 handset.
Enter the Nokia Tango Phones
South America and other developing regions will have to wait until 2012 to see the rest of the Nokia range, but they can be pretty certain that Windows Phone Tango devices will be available to serve their needs. An update to the Windows Phone 7.5 Mango release, Tango handsets will apparently have some revisions to the operating system and services that will make using the phones easier in those territories – Tango isn't expected to be released for Windows Phones in North America and Europe, for instance.
Fears of a two-tier Windows Phone platform are unfounded, in my opinion. Tango will exist merely to ensure certain functionality in regions where it might be restricted, and is a long way from the platform fragmentation seen on Android.
The big question is will these strategies work? Can Microsoft wrestle the developing markets from Android and iPhone via Nokia, and will the Lumia 710 handset with its lower price point tick the right boxes in the regions where it matters?
References