Face Recognition and Video Sharing on WP7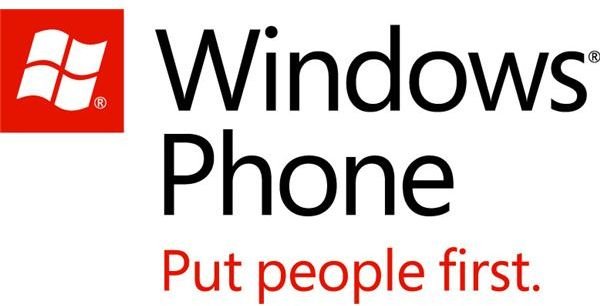 One of the great positives of the original Windows Phone 7 release was the speed with which the camera could be launched. Whether you had an app that would launch the camera or you simply tapped and held the button yourself, you could guarantee that the image would appear in a couple of seconds.
After taking a photo it would be added to the Pictures Hub, as would movies recorded in video mode. Photos could be shared by email or uploaded to Windows Live and Facebook, either manually or automatically, but the same options were not available for videos, sadly.
Of course, this is 2011, and with the release of Windows Phone 7.5 Mango comes added functionality to the Pictures Hub and camera in Windows Phone. The result is a fully functional stills and video camera tool that makes it very easy for you to snap and upload photos. Throw in some excellent new features such as tap to snap, tap to focus and face recognition and you can see that this is a much improved feature of Windows Phone!
Improvements to the Picture Hub
The original release of Windows Phone features a quite useful Pictures Hub, where all images that you snap, download or create on your phone can be found. Here you can also set your lock screen image as well as select a background for the Pictures Hub tile on the Start screen.
Things have been tightened up slightly for Windows Phone Mango. For a start off, sorting and finding images is easier now thanks to the addition of People to the main menu – this option allows you to quickly find images based on a social networking contact, and download their pictures from the service in question.
In addition, the Favorites option allows you to easily personalize your phone – all you need to do is set an image as a favorite and Windows Phone will do the rest. This is simply a case of finding the photo, opening it and from the ellipses (…) menu selecting Add to favorites.
Another nice enhancement is the ability to shuffle the background image in the Pictures Hub and on the hub tile by dragging the ellipses up and selecting Shuffle background. If you would rather keep a static background you can still Choose background in the usual way.
Taking Photos and Recording Movies
Various enhancements have been made at the business end of image creation, in the camera. Several of these upgrades are quite useful. For instance, it is now a simple job to hold the camera button while the phone is locked to activate the camera (this can be toggled on and off via Settings > Pictures + camera > Press and hold camera button to wake up the phone). Note that you can also prevent accidental contact from launching the camera.
Additionally, you will find that there are various enhancements within the camera itself. For instance, rather than applying pressure to the camera button to take a snap, you can simply tap the screen. Tapping the screen will also focus the view at your chosen point, useful in certain situations.
Windows Phones offer 720p video, but with the original release you would always have to select this manually before beginning to record a movie clip. Fortunately this is no longer a problem – simply open the camera settings, configure your still and video options to match your preferences and then select Save! You'll never have to reconfigure your camera again, although you can change or reset the camera defaults at any time.
Photo and Video Sharing
After photos and videos have been captured, new features have been added to Windows Phone to allow you to use your content in the best way possible.
To begin with, the Auto-fix option is now available for photos. This is a basic image enhancement that brightens or adjusts an image as required, with the aim of creating a better image for you to share.
Face-tagging is also available in Windows Phone. Once a photo has been taken and you're using the Share… or Share on Facebook option to share it with the world, the Tag button can be used to select a face in your photo and assign a name to it from your contacts list. When the image is uploaded, the individual will be informed!
Allowing the sharing of video clips is a great new addition to Windows Phone. After all, with those high quality video capture options, being able to share the results quickly from your phone makes all the difference! You can capture a video and share it by simply viewing the clip and dragging the ellipses, where you will find the options to Share… and Share on Facebook.
Remember that a mobile Internet connection with a modest data usage plan will be no good for uploading videos, so make sure you have a Wi-Fi connection to hand!
References