Windows Phone 7 in China - The Next Great Launch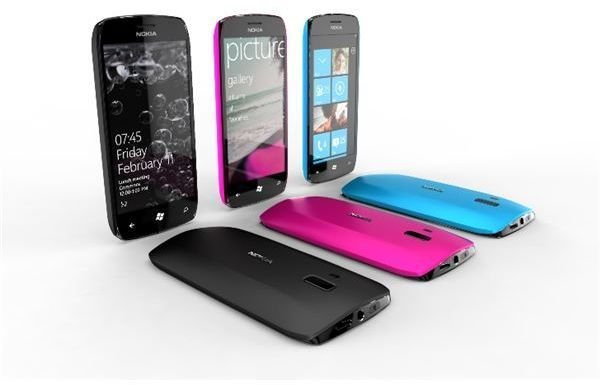 Let's be realistic – despite an impressive user interface and a competent set of devices, the first 12 months for Windows Phone 7 haven't been as remarkable as Microsoft might have hoped.
There are plenty of plusses to take from the platform's first year, such as the amazing growth of the Marketplace and the possibilities of the Xbox LIVE integration, but growth has remained static mainly thanks to a lack of truly evangelical features, poor advertising and Microsoft's curious inability to promote their platform in stores.
Put simply, current Windows Phone users are mostly previous Windows Mobile owners or people who have previously owned handsets made by the current device manufacturers.
With the release of Mango – dubbed Windows Phone 7.5 by Microsoft CEO Steve Ballmer – it is hoped that the platform can really gather momentum. Initial reviews have been extremely positive, and the expectation among the big-name commentators is that the platform is now ready for the big time.
But with considerable competition from Android and Apple, Microsoft has identified a key market in their fight to spread the word about Windows Phone 7.
After all, there are no Apple stores in China…
Windows Phone 7 Reach
At present, Windows Phone 7 is available officially in the USA, Canada, the UK, Germany, France and other parts of Europe, Australia and Japan. This isn't quite the global reach of Android or iPhone, and clearly this is something that Microsoft has to address.
As far as the functionality of Windows Phone 7 is concerned, there is set to be a massive improvement with the Mango update, which will then leave Microsoft to focus on the infrastructure – the Windows Live and Bing services that have apparently been blocked or restricted in China.
Currently there are Windows Phone devices in China that have been purchased overseas. These work to a certain extent with call, text messaging, email and Internet capabilities. However, installing a new app via the Marketplace hub is impossible at present, relying on owners to trick the Zune desktop client into thinking that they are based in the EU or North America should they want to install an app.
What is positive about all of this is that Microsoft knows what the issues are before rolling out their new mobile platform into China, a territory that has become renowned for enthusiastically embracing technology over the past 15 years.
Nokia's Lost Market Share Can Be Regained
A key player in Microsoft's intended expansion into China is clearly their new device partner Nokia, the one-time mobile phone giant whose fortunes have taken a downward spiral in the past few years after they failed to recognize the importance of smartphones to the mobile market.
One place where their performance has been relatively strong, however, is China – so it makes sense that Microsoft would be keen for Nokia to push into this territory with their upcoming Windows Phone devices and blaze a trail.
While Nokia is still planning on selling Symbian devices outside of North America and Europe, their support of dual operating systems in China might prove a minor stumbling block, but fortunately Windows Phone's reach into cities such as Hong Kong and Beijing doesn't rest with a single manufacturer.
Mango vs Tango
If China is genuinely in Microsoft's sights, this would explain the existence of Tango, previously thought to be a stripped-down version of Windows Phone 7 but recently revealed to be a post-Mango update that offers typical WP7 functionality in developing countries – such as China.
While a stripped-down version of Windows Phone might sound like something you would find on a low-cost device, this does seem to be the idea with Tango, which will presumably provide some sort of access to online services such as Bing, the Marketplace and Xbox LIVE as well the integrated Twitter and Facebook while existing on a lower-spec device.
ZTE Corporation, Lenovo and Huawei are all said to be releasing devices, and if these are to be targeted at China then it would make sense for Microsoft to issue a version of Windows Phone that can run on cheaper handsets while remaining essentially the same.
The Windows Phone China Launch Delay Explained
Of course, none of this explains why Microsoft didn't launch in China already.
Could it be that Nokia's current strength in China – the one territory where it shouldn't take too much effort to reverse the downward trend – is a key factor in why Windows Phone has yet to launch in one of the world's most eager markets?
The Chinese have been going crazy for iPhones and Android handsets over the past few years, with replica devices (and Apple stores!) popping up all over the place and flooding North America and the EU. While there is every chance that Microsoft have been reluctant to expose their platform to this type of electronic imitation, the fact that China's ZTE Corporation is apparently developing a Windows Phone for an expected release in 2012 would indicate that a China launch is inevitable. Once this happens, those Windows Phone users who purchased their devices overseas and cannot access the Marketplace can expect to receive access to the service (although in what form this will be remains to be seen).
So, it's all pretty simple for Microsoft. They're already on the road to success with Windows Phone, a year after launch, thanks to a series of glowing reviews of the new Mango release. With a new range of handsets from Nokia and HTC and China in their sights, Windows Phone is finally ready for the big time, something that might happen as early as the second half of 2011!
References