Top Samsung Focus Tips and Tricks You Should Know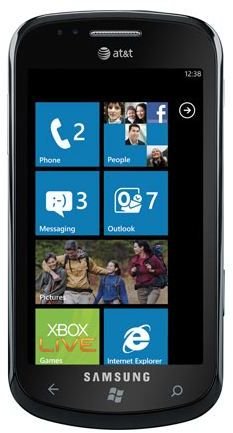 One of the most popular Windows Phone 7 devices currently available is the Samsung Focus, a highly functional phone that features a few extras that would probably have been left out had Microsoft had its way.
For some reason Samsung opted to leave various engineer access codes intact on these devices, enabling users to gain extra functionality. When compared with some other cross-device tips and tricks these codes can be used to good effect, enabling users to access a variety of interesting screens and views and even activate tethering and adjust volume settings.
One word of warning, however: these Samsung Focus tips and tricks aren't listed here for you to misuse – you must ensure that you use the codes wisely. Incorrect use could damage your phone handset irreparably, so discretion and wisdom are both recommended before proceeding!
Resetting the Samsung Focus
Normally switching off a Windows Phone involves holding the power button for a short time until the "Goodbye!" message appears, and this is certainly the case for performing a soft reset on the Samsung Focus.
However, this model offers three different ways to perform a hard reset – a step that will completely delete all user data from your phone.
The most common method is to open Settings > About > Reset your phone, but note that this might result in problems further down the line.
One alternative hard reset method is to hold the power, volume down and camera buttons together while your phone is switched on. Your data will be discarded as the phone shuts down.
Probably the preferred method is to utilize the Samsung Focus diagnostics screen. To do this, tap the phone tile and open the keypad before dialing ##634# and tapping the call button. This opens the diagnostic screen and entering the code *2767*3855# will force a full reset.
Samsung Focus Diagnostics
Resetting your phone is just the tip of the iceberg as far as diagnostics tools go.
Accessing the diagnostic mode is achieved via the ##634# code, entered on the phone screen and activated by tapping Call.
Once activated, you can find out some pretty interesting information. For instance, you can check battery information with *#0228#, or view Power and Temperature settings with *#0011#.
*#06# will allow you to display your device IMEI number, and *#1234# displays the phone version number.
Speaker testing tools can be found with *#0289# and *#0673#, while you can view (but not edit) your connection settings with *#9920# and check the Bluetooth MAC address with *#232337#.
Tethering the Samsung Focus
Connection settings can of course be accessed from within your phone's usual user interface via Settings > Cellular/Mobile Network > Add APN. In most cases you shouldn't need to do this, although it might come in handy if you plan on tethering your Samsung Focus. Even though Windows Phones are not configured for tethering by default, the Samsung Focus is, thanks to the diagnostic screen.
Begin by opening the phone screen and entering the ##634# code and tapping Call. In the next screen enter *#7284# and tap Call – in the next screen select Tethered Mode to turn your Windows Phone into a modem. This will restart your phone, so connect it to your PC via USB and wait for the drivers to install. A few moments later your Samsung Focus will be fully configured as a tethered mobile Internet modem!
Note that the settings for this process will need to be altered depending on your carrier and country. Full details on tethering your Samsung Focus can be found in How to Tether a Samsung Windows Phone.
Altering the Audio Levels
One other useful trick that you can perform with the Samsung Focus diagnostics is to alter the audio levels of your phone. This is potentially dangerous from an aural health point of view, so use these settings sparingly.
If you want to increase the audio output for headphones or connecting other devices to the audio jack, begin by connecting your headset and opening the call screen to enter the diagnostics menu code, ##634# and tap call. In diagnosis mode type *#0002*28345#; this will display some audio details including Device Gain – click Get and in the resulting fields you will be able to alter the gain settings (for instance you might set 1500 as the maximum and -1100 as the minimum.)
Once you're done here, click Set and then reboot your phone in the usual way. Once you restart your phone's audio settings will have been adjusted.
As you can see, the diagnostic mode on the Samsung Focus is powerful, so remember to use it with care!
References