The Best Windows Phone Official Apps for Facebook, Kindle, Engadget and More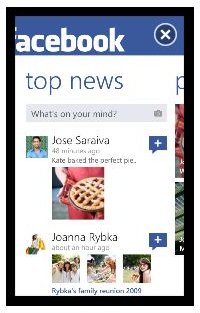 You can tell when a mobile platform is gaining prominence by the number of official apps that are available for it. "Official apps" are those provided by big names such as Facebook or CNN, brand names whose corporate identity is locked into both their titles and the apps that they launch.
While Facebook have provided an app for Windows Phone 7 since the very beginning (indeed, the service is integrated into the platform), many other services have avoided getting involved until recently. The sudden upsurge in interest in the platform probably derives from how easy Microsoft has made it for developers to use the tools.
This can only be a good thing for the platform, and Windows Phone users at large, and with great new official titles such as Engadget and USA Today available the number of good quality apps is burgeoning.
Let's take a look at the top official apps for Windows Phone 7, all of which are available exclusively from the Windows Phone Marketplace.
Facebook
While Facebook is already present on a Windows Phone (our guide on managing Facebook integration will explain more) the official app was one of the first to be released for the platform upon launch in October 2010.
As Facebook apps go, it is possibly the best across all platforms, offering access to status, regular updates from your feed, the ability to like and comment on your friends' posts and statuses and even access to your friends' pictures.
Like all the best official apps, Facebook for Windows Phone is free!
Twitter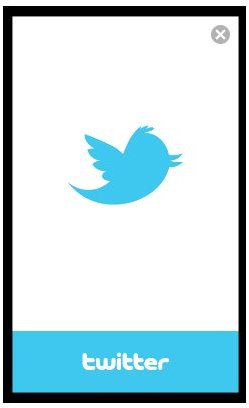 Another early launch was the official Twitter app for Windows Phone 7. This free social media app offers all of the expected features such as single tweets, retweets, @replies, direct messages and the ability to add photos from your phone and your current location when tweeting (localization options may have privacy concerns, however – our guide to managing localization options on Windows Phone should clarify the situation).
In addition, the official Twitter app also allows you to add multiple accounts, something that a couple of the third party apps don't execute with any particular elegance.
Engadget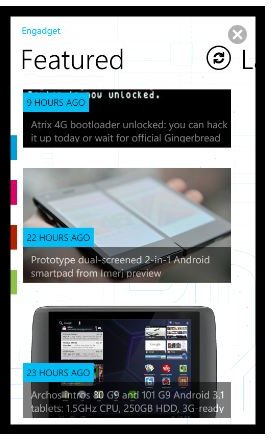 If you're regularly searching for the latest tech news, www.engadget.com is probably a regular resource, and thanks to this new official app you can have a non-stop stream of updates sent directly to your phone.
A mini browser, access to the Engadget podcast and the streamed video of The Engadget Show are all available within this app, allowing you to enjoy the popular website in much the same way as you would on a desktop or notebook computer!
Note that there are several apps offering a feed from Engadget available in the Marketplace. The official app is the one launched on June 30th, and published by AOL.
USA Today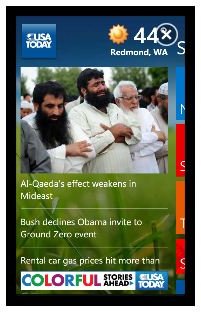 The latest news stories from around the USA are brought to your phone with this official app, which includes headlines from a variety of topics such as current affairs, politics, sport, technology and travel, and any story that catches your eye can be tweeted or shared via email, SMS or Facebook!
Scores from college and professional level sports are also featured, as well as comprehensive, up-to-the-minute weather news for anywhere in the United States, making this particular official free app one that you simply shouldn't miss out on.
Foursquare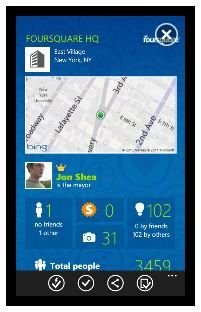 Another app that took a while to come to Windows Phone 7, despite the presence of various copycat apps, is Foursquare. The popular real-world social networking app, which allows you to hook up with friends at locations around prominent cities, features some great tools for quickly updating your current location and finding out where your friends are, and what is going down in the local neighborhood.
As you would expect, this app is free, and provides a great mobile interface to the main website.
Kindle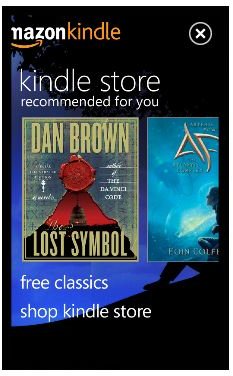 The popular Kindle service from Amazon has also found its way into an official app for Windows Phone, offering full integration and syncing with Kindle accounts. This means that any book that you happen to be reading on a Kindle device or any other device with a Kindle app installed can be read from your Windows Phone. Better still, you can carry on from the same page!
There are over 750,000 books available for Kindle, including thousands of free classic titles such as A Christmas Carol or Pride and Prejudice, so this is certainly an official app not to be missed if you like a good read!
Amazon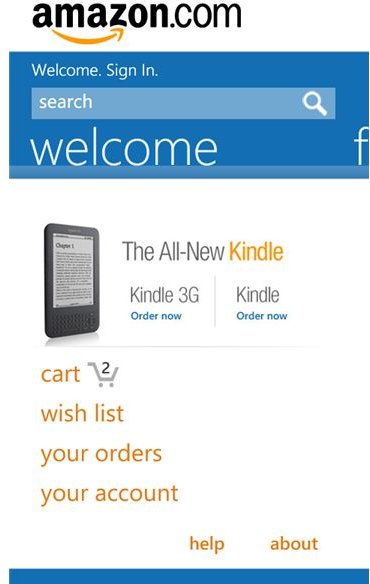 In addition to Kindle, Amazon also offers its own standard app for buying books, DVDs and other items from the main Amazon shop. It works pretty much as you would expect – full integration with the popular Metro UI, the app holds your account details, allows you to sign in to the site and browse the massive library of items and make purchases!
While you might think it more important to have an official Amazon app that deals with browsing its entire library the latest app to come from the world's biggest online retailer is all about food! Thanks to Amazon Fresh, you can pick and purchase your weekly shop, but only if you're in the Seattle area… clearly there are some contractual issues that need to be worked out for this app going forward, but initial impressions are good.
References
All references and screenshots from the Windows Phone Marketplace