Fixing the WP7 Facebook Errors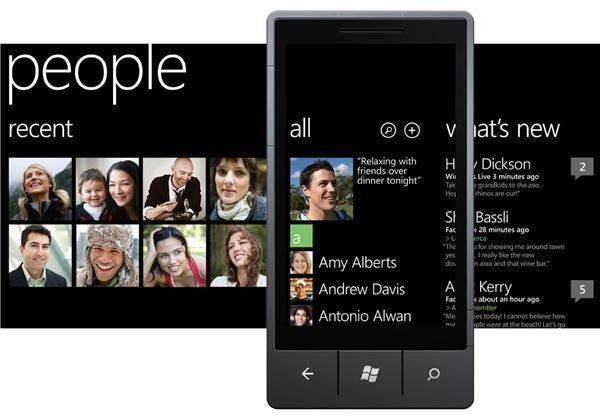 One of the most popular aspects of Windows Phone 7 is the native integration with Facebook, which allows you to populate the People Hub with all sorts of interesting status updates and photos from colleagues, friends and family. This works in addition to the full Facebook app, but offers an interesting new element to the standard contacts list found on other platforms.
From time to time, however, you might encounter errors with the Facebook sync on WP7. This could be due to any number of issues, such as attempting to open an image that a contact has uploaded – they might have removed the image, and as a result an error message might be displayed.
There are three common errors that you may encounter when using the integrated Facebook sync on Windows Phone 7, each of which is very easy to resolve. The relevant error codes are as follows:
85FB4400
80072EFF
83CF0108
Resolving Error code: 85FB4400
When you try and refresh the Facebook integration or attempt to open a contact's photos, you may receive the following error message:
Facebook error Not updated We're having a problem connecting. Try again later. Error code: 85FB4400
This problem is known as a "request level error", and is caused by a profile picture of any of your Facebook-synced contacts (or other Facebook picture that you attempt to open) failing to sync correctly with the People Hub. In most cases, the image has been removed; the owner may have deleted it from their library or selection of profile images, resulting in you being unable to view the profile or image without the error occurring.
Switching to another profile and then back to the one which caused the error message is a good way around this problem, as it refreshes the Facebook integration. Another workaround is to press Start > People > What's New or Start > People > Contacts and check everything is syncing correctly. You can also tap and hold anywhere in the upper third of the People Hub and tap Refresh.
Note: While this is a persistent error message, it should not affect the rest of the Facebook integration on your phone. Check to confirm your what's new feed (tap people on the Start screen) and contacts are syncing (tap people on the Start screen and flick left). If everything is working, ignore the error message.
Resolving Error Code 80072EFF - Connectivity Issues
Another "request level error" can occur when you're using the People Hub to check contacts and Facebook integration and find that an error code message is displayed:
Error code: 80072EFF
This is typically caused by your data connection being dropped, or a connection that is too slow. There are different ways to resolve this, the most obvious being to find a way to reconnect. You might do this by moving to a new position or location so that a stronger signal can be acquired, but you might also try connecting to a local Wi-Fi network.
One other thing to check is the type of mobile Internet connection you are using. Some devices are set up to use 2G by default thanks to carrier settings or perhaps due to your carrier restricting Internet access. Either way, enabling 3G can reduce the chances of Error code: 80072EFF occurring.
Do this by going to Start > Settings > Mobile network > 3G Connection, and slide the switch to the "on" position.
Resolving Error code: 83CF0108
If you're unlucky enough to receive a message with error code 83CF0108, the best thing you can do is restart your phone and attempt to recreate the error. The best you can expect is for the problem to have fixed itself, while the worst is that one of the other two messages occur.
Error 83CF0108 is described as a "general operation error" and as such is pretty much an unspecified error message. It may occur after a previous error was left unresolved (you can check this in Start > Settings > Email & accounts where you need to tap and hold Facebook and select Sync; if an error appears, tap Attention Required) but if you have already restarted your phone then you can ignore this as the error message will have progressed to one of the others already discussed.
Windows Phone Updates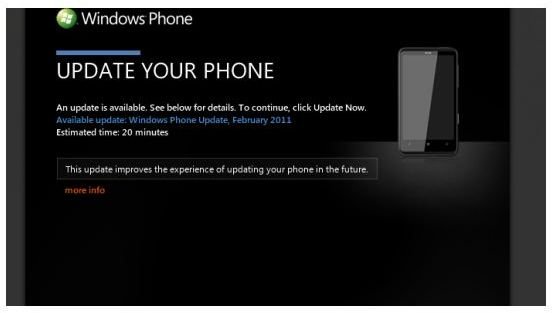 One way to ensure that you overcome any operational difficulties with Facebook integration in the People Hub or any other native operational issues is the make sure that your Windows Phone is running the most up to date version.
While this isn't possible for all users (some carriers are holding back the NoDo update, for instance) if you are able to receive the most recent update, Microsoft is regularly tweaking how the People Hub works and these adjustments include how the contacts list works with the various integrated services (Google and Windows Live are also natively integrated alongside Facebook).
While installing an update on your Windows Phone might initially seem daunting, it really is quite simple, and requires only your phone, the USB cable that shipped with the device and a Windows PC (with the Zune client installed) or a Mac (with Windows Phone Connector installed) with a fast Internet connection.
References